The Warrior Collection Event in Apex Legends is live, running from March 29 to April 12, and includes new cosmetics, a free prize tracker, and new story missions for Bangalore. It can be easy to miss, but the Williams Sendoff Story can be seen in the top right quest tab.
Go to the Story Tracker to start the missions and follow the objectives.
Chapter 1
Chapter 1's objective is to "hit 35 targets in the 'Scout of Action' Challenge". To do this challenge, head to the Firing Range as Bangalore and approach the G7 Scout located on the right side of the range. Complete the challenge by hitting 35 targets in one minute. You will be rewarded with a stat tracker that displays how your personal best in the challenge and a loading screen featuring Bangalore and Wraith.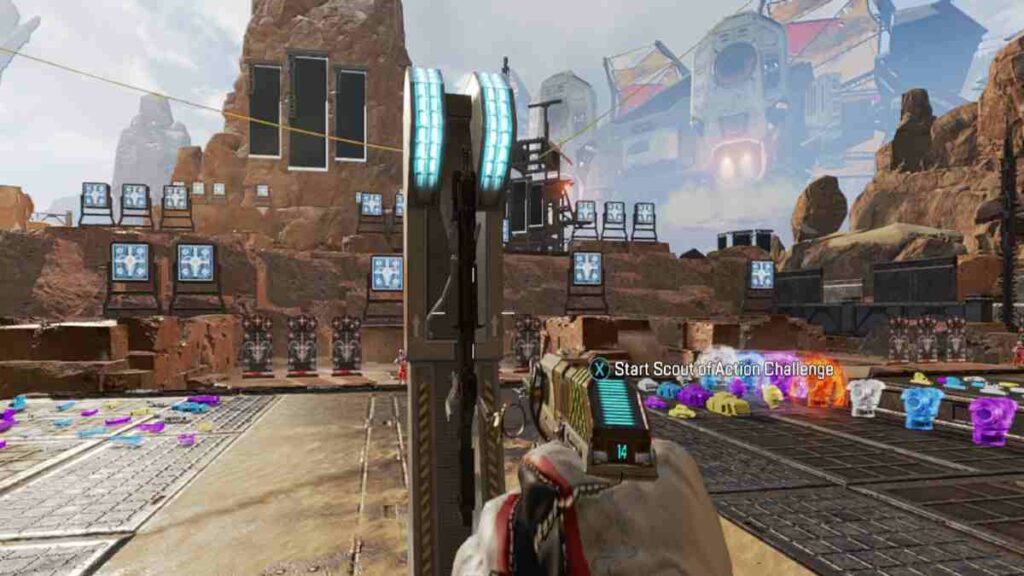 Chapter 2 will release on April 1, while Chapters 3 and 4 will release on April 4. Completing the entire story will reward a Rare Bangalore Pack and rewards for each chapter. How to complete each challenge will be updated on the chapter's release.
While waiting for new chapters, the Warriors Collection Event is also live, featuring the LTM Control, a new Arenas map, and rewards to collect. The Collection Event features 24 cosmetic items and Crypto's Heirloom if all are unlocked.
For more Apex Legends guides, check out What is included in the Apex Legends next-gen update? on GameTips.PRO.