Just northwest of The Stillsands, players can find another Relic Ruin. Each relic ruin contains one relic, but players must complete the puzzle of the ruin in order to reach said relic. We'll go over how to reach this relic step by step.
Flooding the Ruin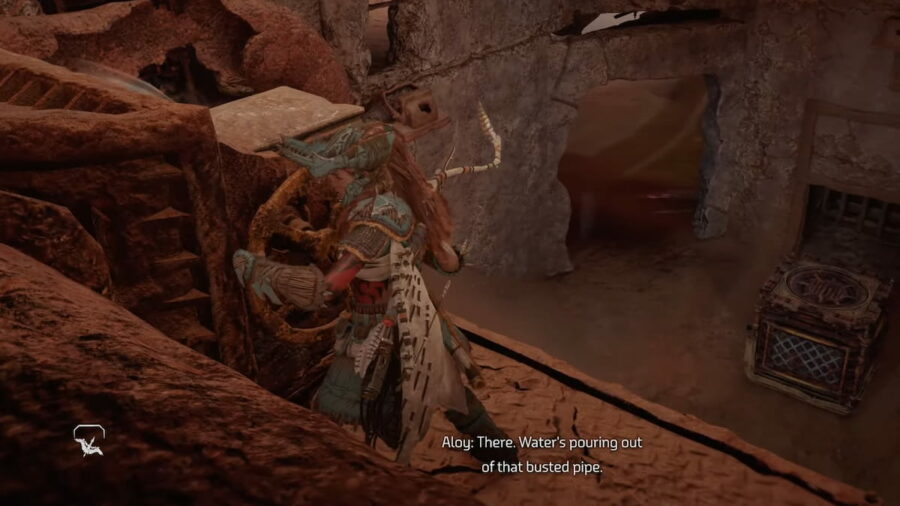 On the second level of the structure, players can find the entrance and rappel down inside. Once they have touched down, turn around to find the firegleam to ignite. After blasting the wall, head over to the nearest crate on the level above and pullcast it down into the lowest level. Then push this crate over to the room where the water is going.
Use the crate to climb up to the scaffolding above and open the valve. Jump back down and place the crate in the drain. This will quickly flood the area, and players will need to swim back out to the main room.
Find the key and unlock the door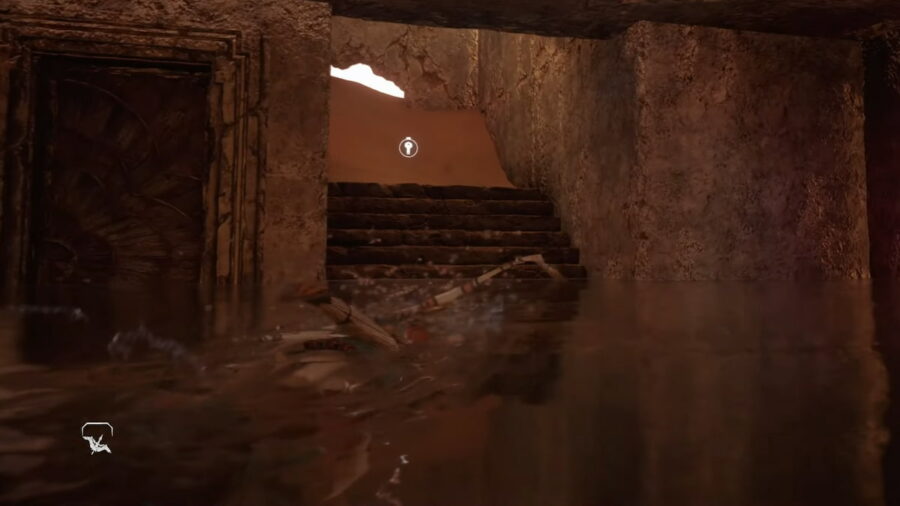 Now that the main room and areas are flooded, players will be able to reach the higher levels within. Swim to the stairwell in the wall to find the Store Key. Follow the stairs further up to the next level in the main room and jump back down into the water to face the locked store.
After unlocking this room, players will find a crate inside. Bring the crate back out into the water in the main room. Jump to the pillar with a pullcast slot and use the pullcaster to bring the crate over to it. Then swim to the following larger platform and pull the crate to this next spot.
Collect the Chinese New Year ornament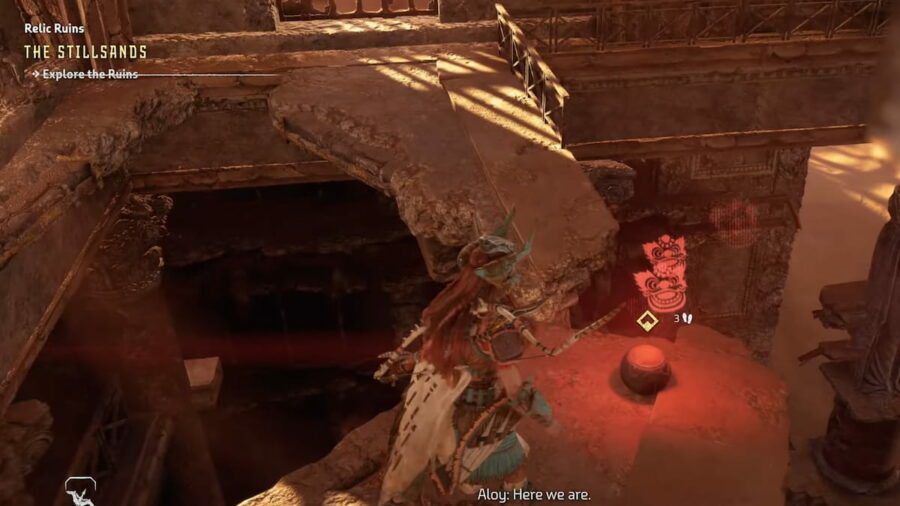 Keep pulling it closer and closer to the Greenshine crystal while staying in the water. Then use the crate to jump up to the level above. Follow it all the way to the top to find the Chinese New Year ornament on the floor emanating red dragon faces.
For more Horizon Forbidden West content, be sure to check out All Black Box Locations in Horizon Forbidden West on GameTips.PRO.