Disney Dreamlight Valley introduces you to its star resident, Mickey, very early on in the game. If you take the time to befriend him, you'll be able to earn several rewards. Although, a quest locks the last reward. Read on to learn how to complete Mickey's last friendship quest, The Secret Door.
How to complete Mickey's Level 10 Friendship Quest, The Secret Door, in Disney Dreamlight Valley
To unlock this quest you'll need to have completed the prior quests in Mickey's friendship questline: Mickey's Memories, Foodception, Hangin' with Mickey, Missing Minnie, Shadows and Bows, and Memory Magnification. You'll also need to have maxed out Mickey's friendship level to level 10.
Here's the steps you'll need to take to complete The Secret Door:
Talk to Mickey. He seems to think he might know of a hidden treasure for you to find, but first you'll need to open a magic chest.
Open the magic chest from your inventory. You'll see a picture of half of a door. The other half is covered by a curtain.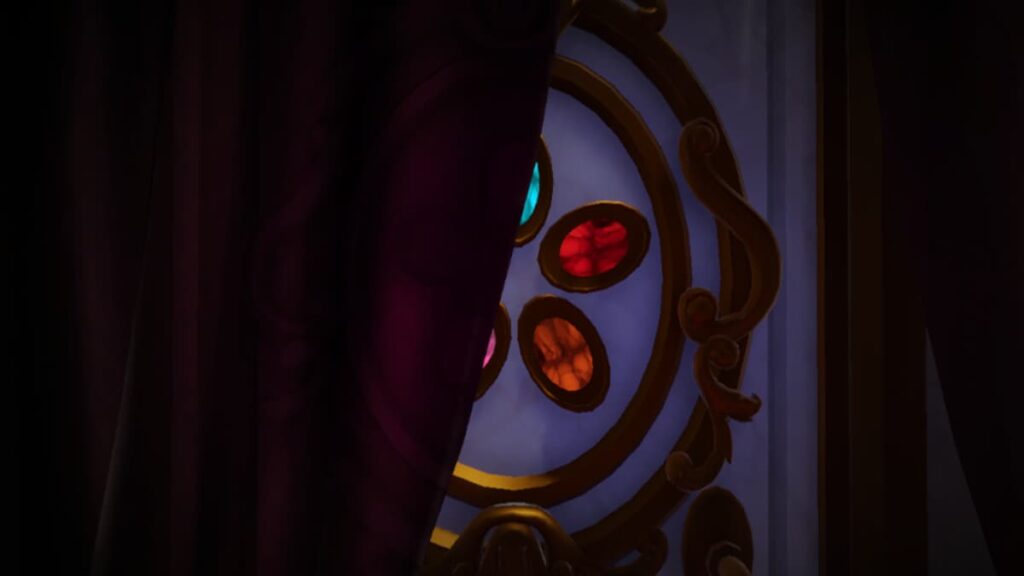 Mickey remembers the door and a riddle to go with it.

"Turrets and Towers you will behold. Within: a door for things new and old."

Go to your castle. Step trough the four potted shrubs far on your right to find a purple curtain covering something. Use your magic to pull the curtain back.
After seeing the door, Mickey conveniently remembers a second half of the riddle:

"It needs no key you've ever known. To open this door, find matching stones."

Refer back to the memory in the hidden chest, starting at the green stone and rotating clockwise. Place an Aquamarine, Garnet, Citrine, and Tourmaline into the door.
Go through the door to find Mickey's Hidden Room with all of the things he hid from the Forgetting. He'll give you a fountain in return for your help.
Looking for more help in Disney Dreamlight Valley? Check out How to make Mint Chocolate in Disney Dreamlight Valley and How to make Pan-Seared Bass in Disney Dreamlight Valley here at GameTips.PRO.