Hereafter: All is Well is the second World Quest in the daily quest series covering the sequel of Xiao's story, Alatus Chapter: Act I—Butterfly's Dream. You can unlock this quest one real-time day after completing Hereafter: The Trail of Pervases, which starts in front of the Wanmin Restaurant in Liyue Harbor.
Follow the quest marker to Pervases' Temple, where reconstruction is underway. Speak to Wang Ping'an and learn that he's been getting support from various factions, including the Ministry of Civil Affairs, making his job much more smooth-sailing.
But he tells you that there are some pesky Treasure Hoarders waiting on the outskirts of the construction site, waiting for cargo to pass through to ambush them. Follow the quest marker to the Treasure Hoarders and subsequently defeat them.
Related: Where to find Starsplinter Iron and Subrosium in Genshin Impact: The Crane Returns on the Wind Archon Quest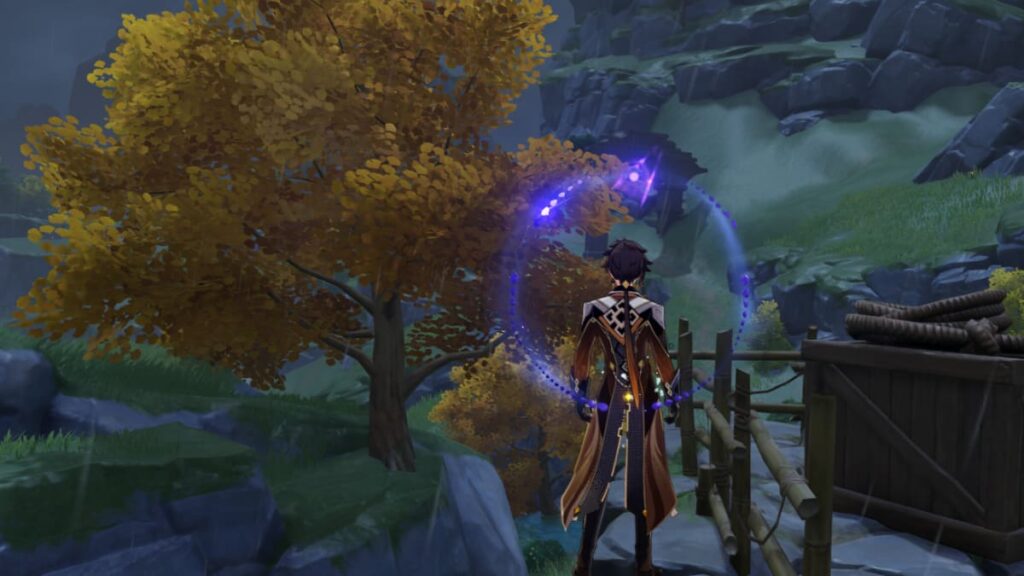 Talk to Wang Ping'an once again, and he'll ask you to supply him with 12 Sandbearer's Wood. This Wood type is native to Liyue, so you can obtain them by attacking the nearby trees. Each tree will give you three Sandbearer's Wood, but Itto's passive increases the chance of obtaining four or five in each instance.
Provide Wang Ping'an with the 12 Sandbearer's Wood to complete this World Quest. There is no reward, but you can claim 20 Reputation EXP from the Liyue Reputation Board for your effort.
Check out our guide on How to clear the Sea Gazer's Abode Domain in The Crane Returns on the Wind Archon Quest Genshin Impact to complete the Interlude Chapter of the Archon Quest.