Fortnite Chapter 3 Season 1 recently received the 19.40 update, and players cannot wait to participate in the upcoming Amazing Web Week event. Following the Bownanza Week, players will get a group of new Quests to complete and earn XP before the season concludes.
Starting on March 1, 2022, the Amazing Web Week will heavily feature Spider-Man, and his Mythic Web Shooters will be available as chest loot during the event. Players will have to complete the following challenges during the Amazing Web Week to earn maximum XP:
Swing 10 times with Spider-Man's Mythic Web-Shooters before landing (0/1)
Collect a Spider-Man Web-Shooter (0/1)
Travel 25 meters with Spider-Man's Mythic Web-Shooters in different neighborhoods (0/3)
Deal damage while airborne from a Bouncer (0/350)
Launch off a Bouncer with a Quadcrasher and land tricks (0/150,000)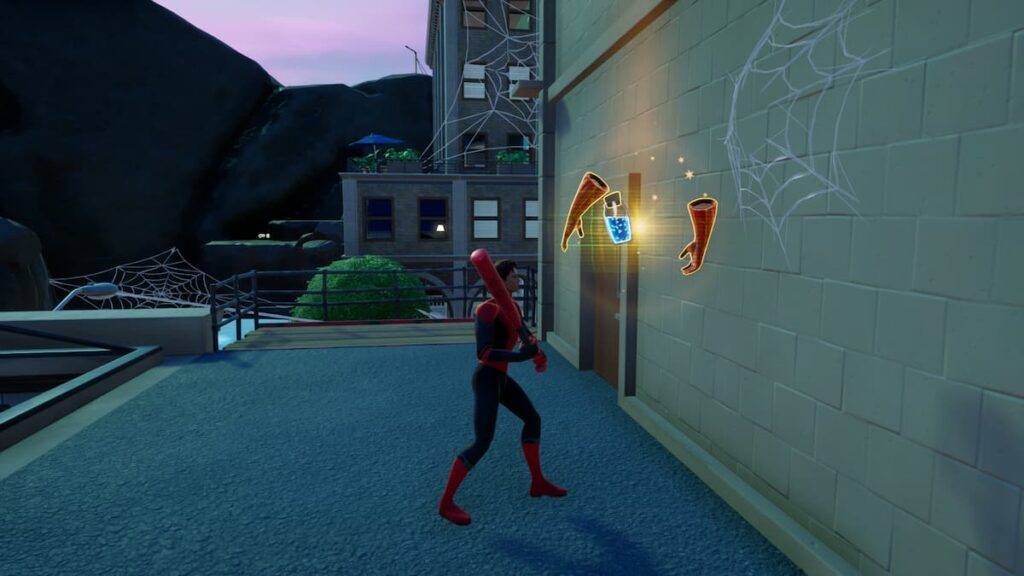 Related: Where to find Spider-Man Mythic Web Shooters in Fortnite Chapter 3?
Popular leakers highlighted that Epic Games might add another Spider-Man outfit to the game after this event. Although there is no official confirmation on a new Spidey skin, players with the battle pass can earn XP from the Amazing Web Week event to unlock all variants of the Spider-Man outfit.
Wondering where to find Drake's Map in Chapter 3? Check out Where to find Nathan Drake Map in Fortnite Chapter 3 Season 1 on Pro Game Guides.