Tower of Fantasy's Joint Operation is a cross-server gameplay mode that unlocks upon reaching level 20. Each round is free to enter, but it costs 30 Vitality to open each Chest. There are five kinds of Joint Operations that open up on different days of the week, providing a variety of rewards, including Matrix Chips and Equipment. Here's everything you need to know about them.
Where to find Joint Operations in Tower of Fantasy
Head to the Adventure menu on the upper right of the screen, located left of the Shop. Click Select on the lefthand panel, where you'll find a variety of game modes to play. Under Joint Operation, click Go and choose which Operation you want to play.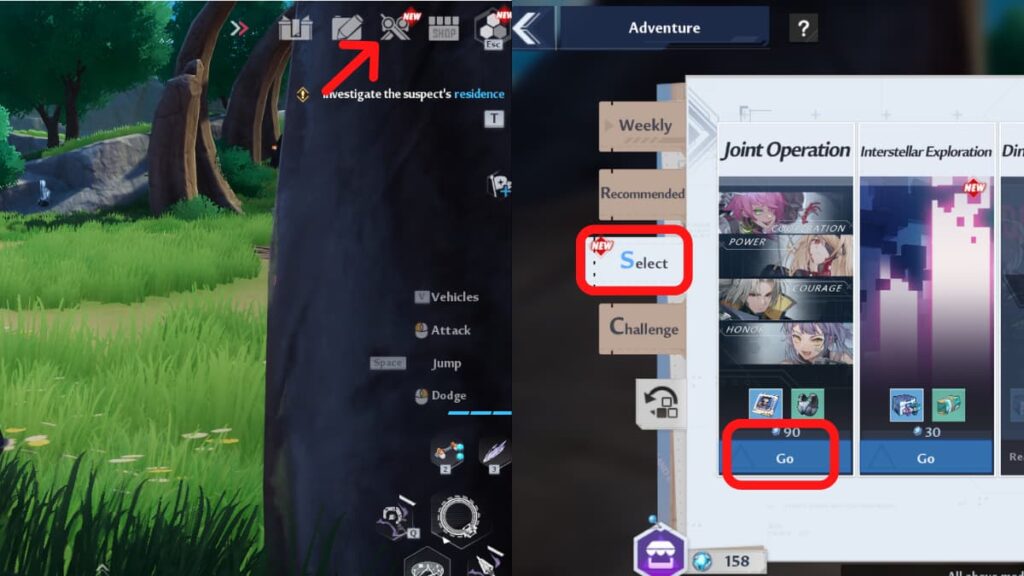 Spacetime Training Ground—open on Friday and Sunday
Deepsea Stronghold—open on Tuesday and Saturday
Deepsea Proving Ground—open on Thursday and Sunday
Quarantine Area—open on Monday and Sunday
Hyenas Area—open on Wednesday and Sunday
Under each Operation, you can select a difficulty based on your level. You can only access higher-difficulty Joint Operations by reaching the minimum required levels—20, 25, 31, 37, 43, 50, 60, and 70.
How to complete Joint Operations in Tower of Fantasy
Forming a team
Upon initiating a Joint Operation, you can either enter solo or form a team. There are a few ways you can do so:
Request to join an existing team in the Lobby.
Click Match at the bottom of the page to find random co-op buddies.
Select on My Team and click Create a Team to form your own. On the bottom right, click Recruit to find your friends. You can play people from other servers within the same region.
Completing the Joint Operation objectives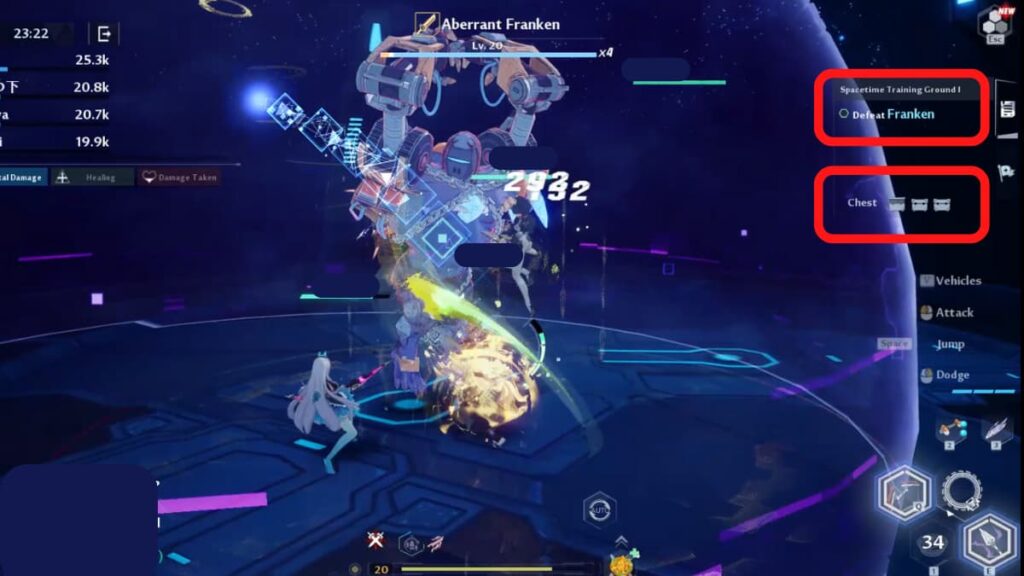 Reference the window on the right of the screen to understand the Joint Operation objectives. The entire game mode is set up like a dungeon crawl, so you'll be accessing various rooms and completing different tasks in each area. Objectives include battles, exploration mechanics (such as avoiding laser beams), and small puzzles.
After completing each area, you can claim a Chest in exchange for 30 Vitality. You can see how many Chests have been claimed by checking the counter under the objectives window. Claiming Chests is optional, but this is the only way to get rewards from the Joint Operation. Once everything is complete, click on the Exit button on the upper left of the screen to leave.
Check out our guide on Where to find Apophis in Tower of Fantasy to defeat a World Boss and get amazing rewards.