You can use ships in two different ways. You can sail on ships to reach other continents and islands, and there are ships used for Dispatch Missions. If you want to do multiple Dispatch Missions, you may be wondering how to build ships for Dispatch Missions in Lost Ark.
To build ships for Dispatch Missions in Lost Ark, you need to have enough timber and stone, own the ship, and research it. Once you have done these three things, you will be able to build the ship and use it for Dispatch Missions.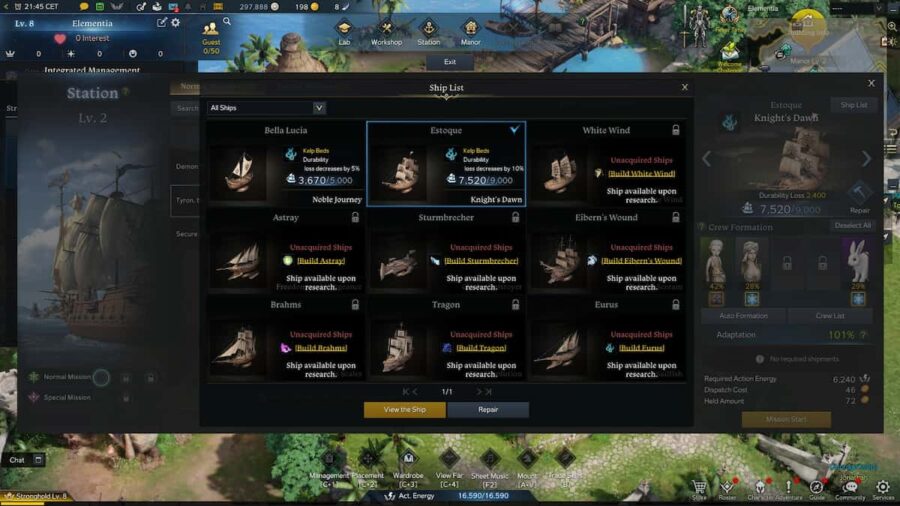 Having multiple ships built in your stronghold will let you complete multiple Dispatch Missions simultaneously. This means you can increase the number and rate of seals you earn. You also receive Pirate Coins and stronghold experience for completing missions.
It will take some time before you can build more ships for Dispatch Missions in Lost Ark, but you can start collecting the necessary resources to do so ahead of time. So when you can build it, you are ready to do so!
For more information on Lost Ark, check out When can you research Cabin Expansion in Lost Ark? and How to get Crafting Acceleration Chips in Lost Ark on GameTips.PRO.