Defense in NBA 2K22 has gotten a big upgrade since last year's title and blocking shots is one area that has been fairly well expanded. Not only does blocking shots feel more smooth, but contesting shots have a more realistic response and animations. Perfecting how to contest and block shots is key to being a good defender in NBA 2K22, and here is how to do it.
How to Block Shots
PlayStation — Press Triangle
Xbox — Press Y
Blocks can be modified to either be more aggressive swat blocks or more vertical jump blocks. To perform swat blocks:
PlayStation — Press Triangle + Hold R2
Xbox — Press Y + Hold RT
Related: All NBA 2K22 Locker Codes (January 2022)
Note that players with the Rim Protector badge will be able to sometimes pull off a grab block if timed correctly. Players with the Chase Down Artist badge will also get a boost to swat blocks when trailing behind.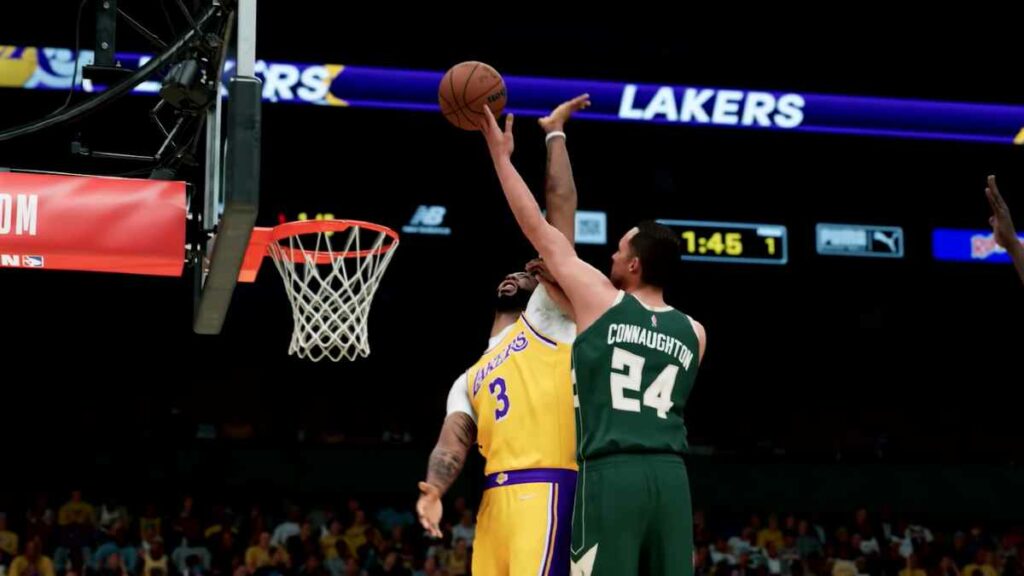 To vertical jump block, move the left stick away from the defender as you press the block button.
Sometimes, blocking is too risky to foul the other player or be caught in the air. Contesting shots can be done without blocking and affect the opponent's shot even more. To contest shots, flick the right stick up quickly when the opponent is shooting. Holding the right stick up during the shot will still contest but will keep your player standing more vertical.
Holding the stick is better for contesting shots in the paint, or difficult shots not worth risking a foul for. Flicking the stick is better for contesting from further away, contesting fadeaways, and against smaller opponents.
For more NBA 2K22 guides, check out How to unlock Galaxy Opal Yao Ming NBA 2k22 on Pro Game Guides.