Horizon Forbidden West, just like its predecessor, will allow you to add weapon coils (or mods) to your bows, Blastslings, and any other weapon you find throughout Aloy's journey. The process to apply weapon coils has changed in Horizon Forbidden West, however, and here is how you apply them.
In order to apply a weapon coil, your weapon will need an available coil slot, and you will need a compatible weapon coil, meaning if you are trying to equip an explosive damage weapon coil, your weapon will need to have explosive ammunition unlocked.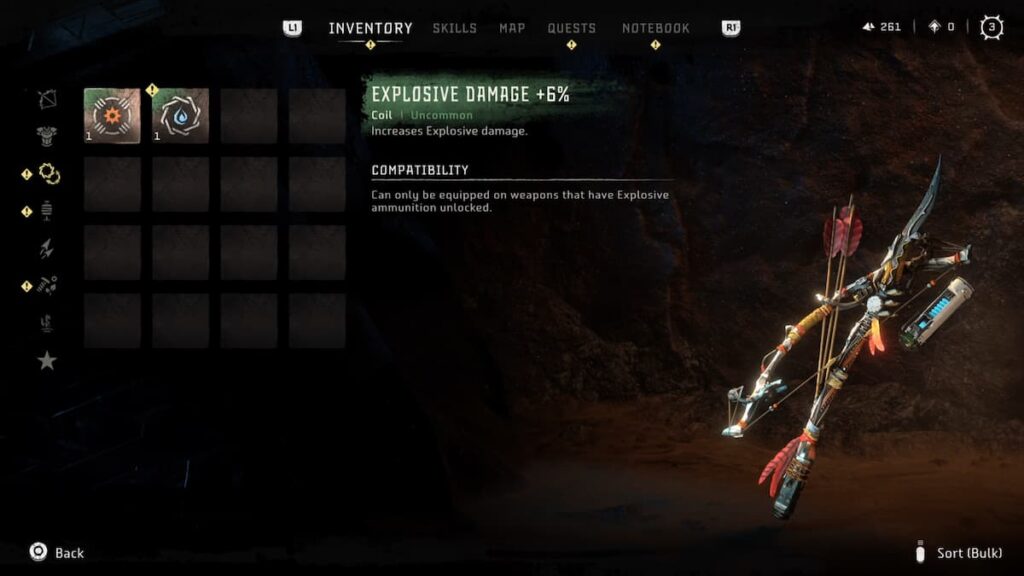 Related: How to Override Machines in Horizon Forbidden West
How to add Coils Slots to weapons?
Most of the weapons you find throughout the game will need to be upgraded in order to add a coil slot. You can do this at a workbench, provided you have the appropriate resources needed. Keep in mind that you will find weapons that will be better than your original weapons even when upgraded, so don't waste rare or hard-to-find resources.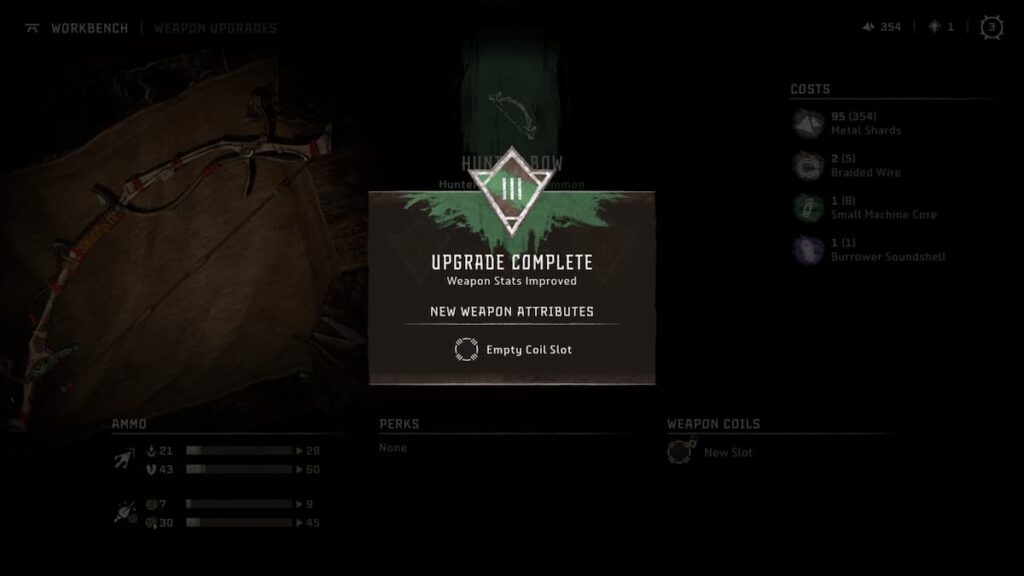 Where do you find Weapon Coils?
Weapons Coils can be found by looting downed machines or by checking vendors in settlements. The best way to farm weapon coils for free without spending those precious metal shards is by clearing machine sites and looting all the corpses.
For more on Horizon Forbidden West guides, check out How to turn off motion blur in Horizon Forbidden West and When does the Shieldwing unlock in Horizon Forbidden West?