Call of Duty: Warzone players can see their friends' public activity status. From the game's friends list, you can check whether your friend is online or not. For an added sense of privacy, the game allows players to change their public status. Here's how you can appear offline in Warzone.
From the Warzone main menu or the Call of Duty game selection screen, select the Social tab in the top-right corner of the screen. The default shortcut for this on a keyboard is F1.
Once the friends list is open, you'll see your status indicator on the same spot as before.
Select the Online status tab for a drop-down list.
Select the Appear Offline option at the bottom of the list. You can also choose from two more activity status options, Away and Busy, which will then be displayed to your friends.
Related: How to get fire bullets in Call of Duty: Warzone?
If you are a PC user, you must be using the Battle.net client to play Warzone. You can change your status to offline in the launcher app as well to hide from your Battle.net friends.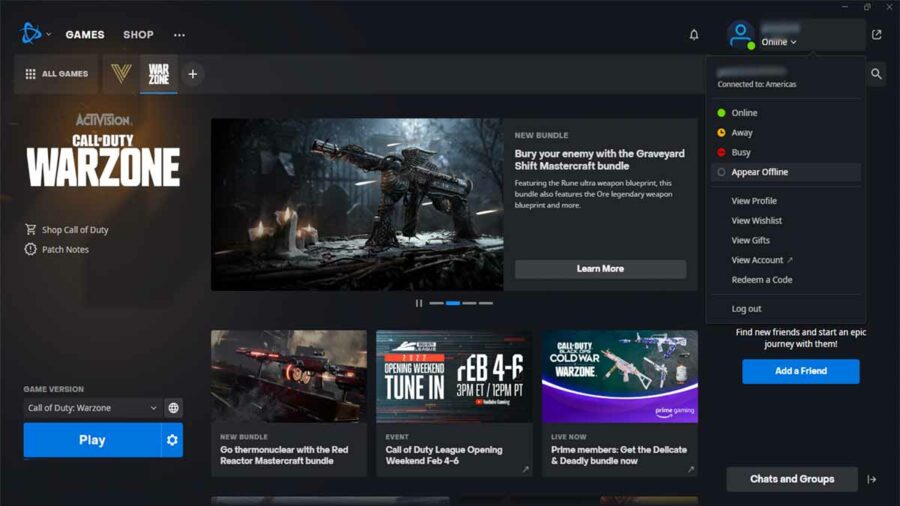 This feature is really helpful for those who need some solitude to play the game, upgrade their weapons, record content, solo queueing, or even match with random players. It's always better to appear offline than to reject your friends' party invitation.
Stay tuned to Pro Game Guides for more Call of Duty content. In the meantime, head over to our article on – Activision will continue releasing Call of Duty games on the PlayStation until 2023, but beyond that is unknown.