Elden Ring is nearly upon us, and it has been a long time coming for a lot of FromSoftware fans. The game has already proven to be beautiful and battle-rich from what we have seen during the network test, but how big will the final release actually be?
The system requirements for PC were recently revealed, specifying at least 60GB of storage being needed for the game. Although software updates and patches later on may increase the size, 60GB will be the initial size. It is always worth bearing in mind that extra storage is a safe bet.
Related: Elden Ring — Pre-Order Bonus, Special Editions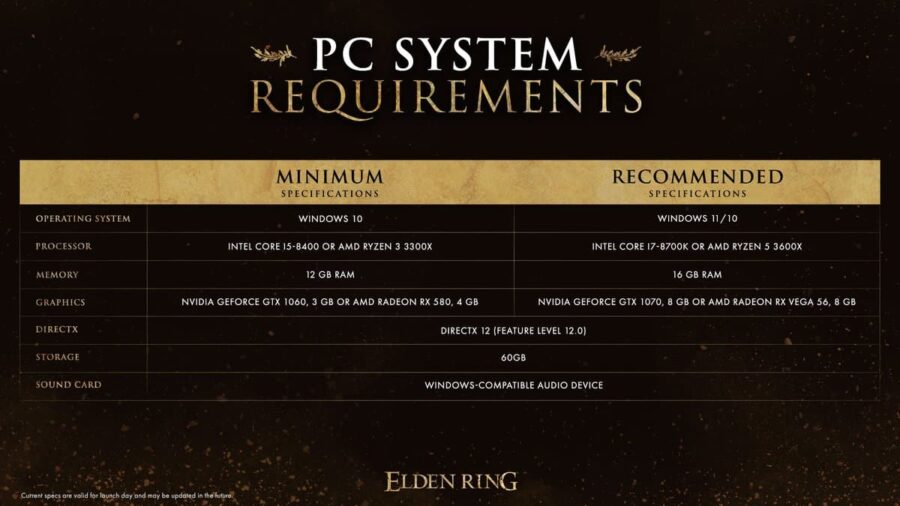 Japanese versions of the box art for PS4 and PS5 have surfaced online, with the PS4 box stating it will be 60GB and the PS5 being even bigger at 80GB.
The size for the PS4 version is very plausible. On the other hand, despite the PS5's 4K and 60FPS advantages it does, in fact, have in-built compression for games, which should decrease the size.
It still remains to be seen, but it is unlikely that the PS5 will be leagues above the PC and PS4 in terms of file size. The Xbox versions of the game are expected to match that of the PC and PS4 as well.
Looking for more content? Check out How long it will take to beat Elden Ring.