Oyster Cookie is Cookie Run: Kingdom's first Support Super Epic Cookie. She's featured in The Illustrious Oyster Cookie event, which runs from June 14, 2022, to July 28, 2022, and is open to all players. Start playing The Illustrious Oyster Cookie by selecting it on the lefthand panel of the event menu.
One of the highlights of the event is the House Oyster's Grand Collection gacha, which allows you to pull for Oyster Cookie using House Oyster's Emblems. As these can be obtained by completing event Missions, you can score a chance of getting Oyster Cookie for free. Here's everything you need to know about pulling in her limited-time gacha.
How to access Oyster Cookie's event gacha in Cookie Run: Kingdom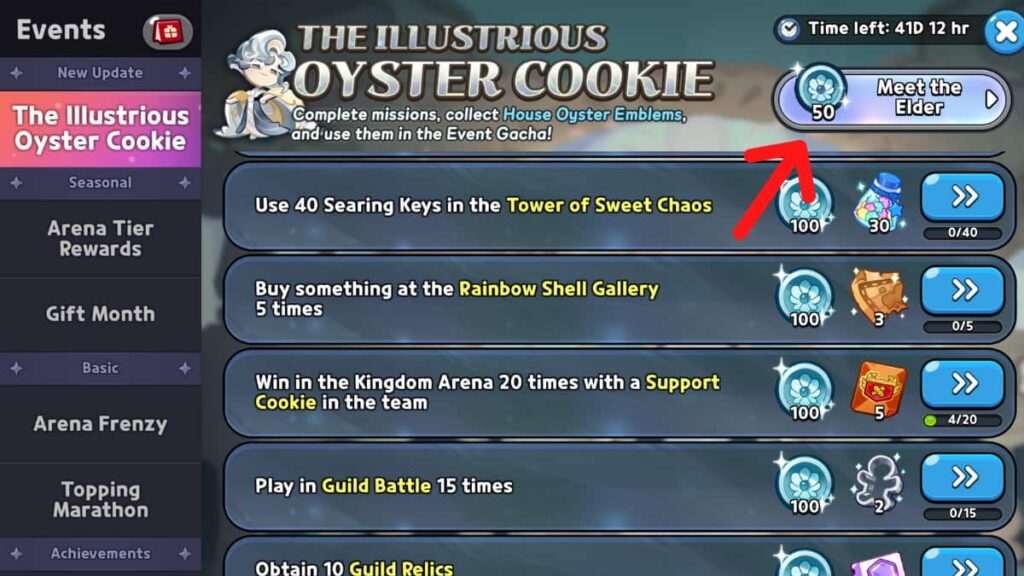 Head to the event page and select Meet the Elder to access Oyster Cookie's limited-time gacha. It runs alongside the event from June 14, 2022, to July 28, 2022. The gacha pool consists of Oyster Cookie and her Soulstone, eight Luxuries, and a lineup of random rewards, from Cookie Cutters to Rainbow Cubes and Radiant Shards.
Each draw costs 100 House of Oyster's Emblems. You have a 0.423 percent chance of getting Oyster Cookie. If you fail to get her during the event period, you can still get her from the normal gacha at a 0.030 percent chance.
How does the pity system work in Oyster Cookie's event gacha in Cookie Run: Kingdom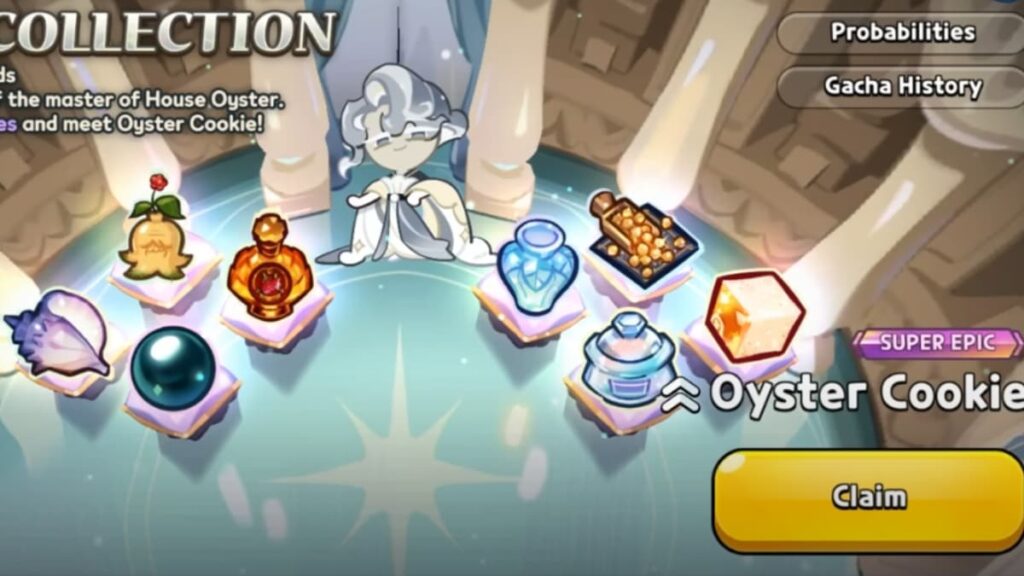 Oyster Cookie's gacha is a little different from other CRK event gachas. Instead of a traditional pity counter, the only way to guarantee Oyster Cookie is by enticing her with Luxuries. There are eight Luxuries that can be drawn from the event gacha:
Lustrous Black Pearl
Delight o' Nut Ore
800-Year Old Ancient Root
Sugar Glass Vase
Luminous Conch Shell
Golden Pitaya Juice
Rainbow Jelly Dye
Sacred Starlight Pepper
You're guaranteed one Luxury after every 22 draws, but if you're lucky, you can get one earlier. After collecting all eight Luxuries, you can claim Oyster Cookie. This means that if you're unlucky, you need to draw around 184 times and use 18,400 House of Oyster's Emblems to get Oyster Cookie.
Each Luxury you draw will be placed on a cushion on the event page, so you can track your progress there. You won't get any duplicate Luxuries unless you already own all eight. You can aim to draw as many copies of Oyster Cookie as you want as there is no limit.
Check out our guide on How to use the Hall of Ancient Heroes in Cookie Run Kingdom to increase Oyster Cookie's level as soon as you get her.