Heroic Expedition is an action-adventure game that sees you erecting a fantastical kingdom in the Divine Realm. Like other games of its kind, the Android title uses a network of bosses, dungeons, and loot to progress its narrative. The major caveat to this, of course, is that progress requires an initial investment and one that costs both time and in-game money.
To counter this, you can redeem various gift codes, many of which are generated to help put you back on track and bypass the unnecessary workload. You can acquire these in many ways, though the most obvious port of call is the developer's official Facebook handle. Redeeming said codes can lump you with several quality perks, leading your kingdom to prosper in a shorter amount of time.
If you're keen to embark on new adventures outside of the Divine Realm, you can always check out codes for Roblox Sonic Speed Simulator, and Roblox Jualan Simulator right here on GameTips.PRO.
All Heroic Expedition Codes List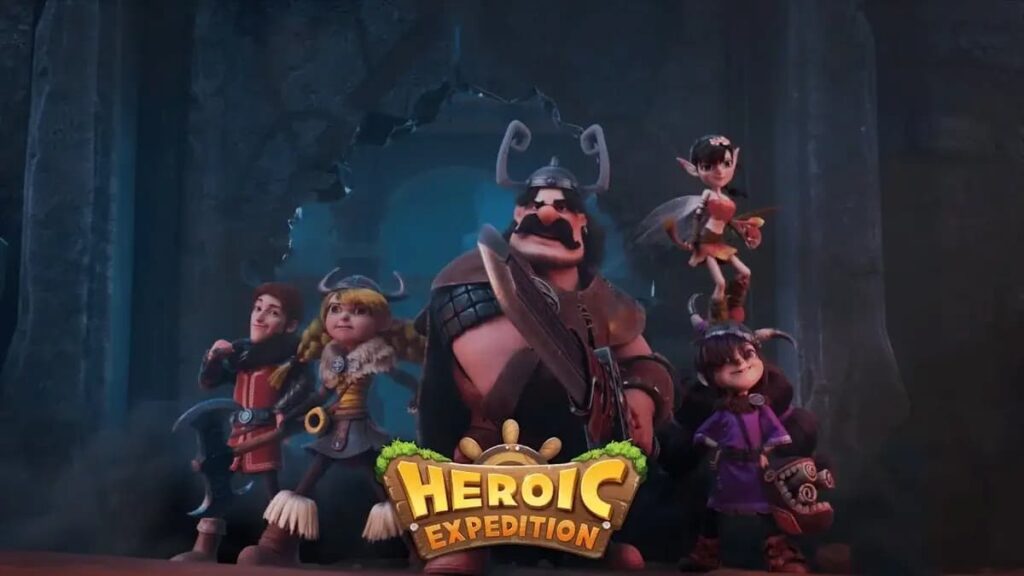 Heroic Expedition Codes (Working)
All of the below codes are currently live and working on Heroic Expedition. If they're not working for you, then feel free to let us know in the comments.
Worker0501 – X1000 Gems
T6EN0p5t4K – X500 Gems
HE777 – X30 Summon Stones
58pKNQ4Hh – X500 Gems
HAPPYMAY – X1 Advanced Summon Stone + X200 Gems
HENEW – X10 Summon Stones
NEWSTART – X10 Summon Stones
Heroic Expedition Codes (Expired)
The below codes are no longer active in Heroic Expedition.
f49cd9fd
bd54c2f83
aeb90c0
5ba5217
happy2021xmas
FdeoYON8
HXiC9Pj11A
OjMAtbeC56
surveygift821
5j4NAP5dy3
How to Redeem Codes in Heroic Expedition
Redeeming gift codes in Heroic Expedition is pretty straightforward.
After launching the game, press the Gear/Settings button on the main screen.
Locate the Gift button.
Copy one of the codes from the list above and paste it into the Redeem Code section.
Click the Confirm button to claim the reward.
How can I get more Heroic Expedition codes?
As mentioned above, the best place to scout new codes is on the official Facebook page. You can also join the Discord server to keep up to date on any game updates, as well as increase your chances of getting a couple of odd rewards. If all else fails, you can check back with us here at GameTips.PRO, as we'll be sure to keep you in the loop should any new codes come to pass.
Why aren't my Heroic Expedition codes working?
If one of the codes you have inserted doesn't work, then it is likely that the code is no longer active. It is also possible that you have entered the code in the wrong order. To avoid this, simply copy and paste the code from the list above. If the problem persists, then it's likely the developer has made the snap decision to remove it, thereby making it null and void.
What is Heroic Expedition?
Heroic Expedition is a smooth hybrid of city-building, role-playing, and deck-building. To get your foot on the ladder, players must develop a worthy kingdom in the Divine Realm, a place where monsters, magic, and witchcraft flourish hand in hand.
If you're interested in more codes, then be sure to check out Roblox Game Codes right here on GameTips.PRO.