There is plenty of big-budget, expansive games to get stuck into. But we don't always have hours of uninterrupted free time in our day. Sometimes you want something a little more flexible, a game that's easily digestible in small chunks without having to commit too much. 
---
This story was sponsored by PlaySide Studios.
---
It might be a game that's just long enough to burn through a quick commute or something you can mindlessly play while the TV is on in the background. And while there's plenty of classics available on any platform, developers are still working hard to provide lots of fresh experiences for the time-poor gamer. 
Here's a round-up of the most interesting casual experiences from 2022 so far, and ones due out later this year.
Table of Contents
Gunfire Reborn Mobile (iOS, Android)
Monument Valley: Panoramic Edition (PC)
Defend The Bits TD (PC)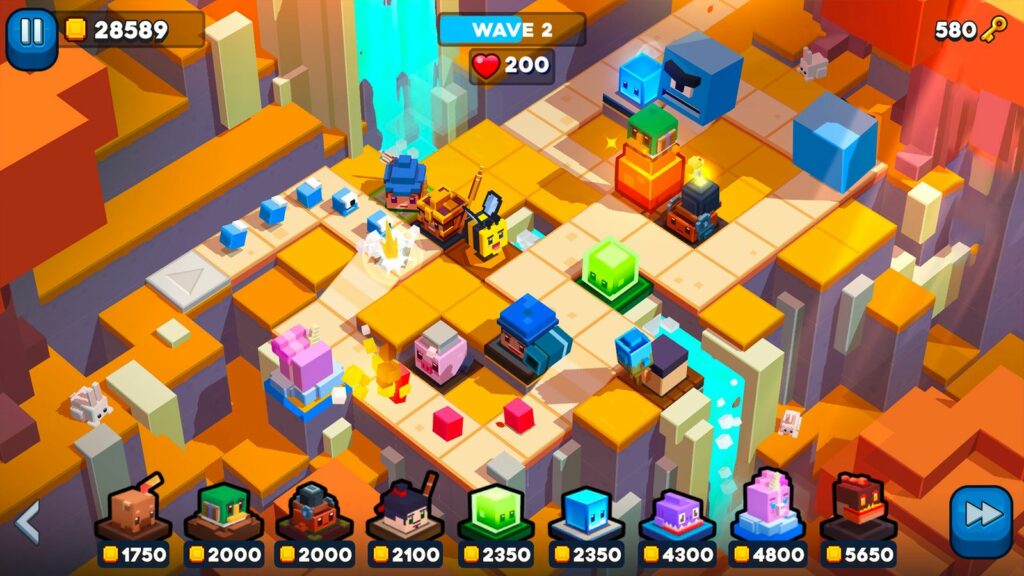 Tower defense games have always been a perfect fit for gaming in short bursts, and Defend The Bits TD fits that bill well. Updated from its original release on mobile devices, Defend the Bits TD has a bright, voxel palette that's reminiscent of games like Minecraft and Crossy Road, but with over 100 quests, upgradeable characters, and 20 classes to play with.
The cutesy, chilled defender is available on Steam now. It's very kid-friendly, and if you're one of those gamers looking for the right titles to stream through Valve's Remote Play offerings (either to your phone, TV, or another device), Defend The Bits TD works well there too.
My Time at Sandrock (PC)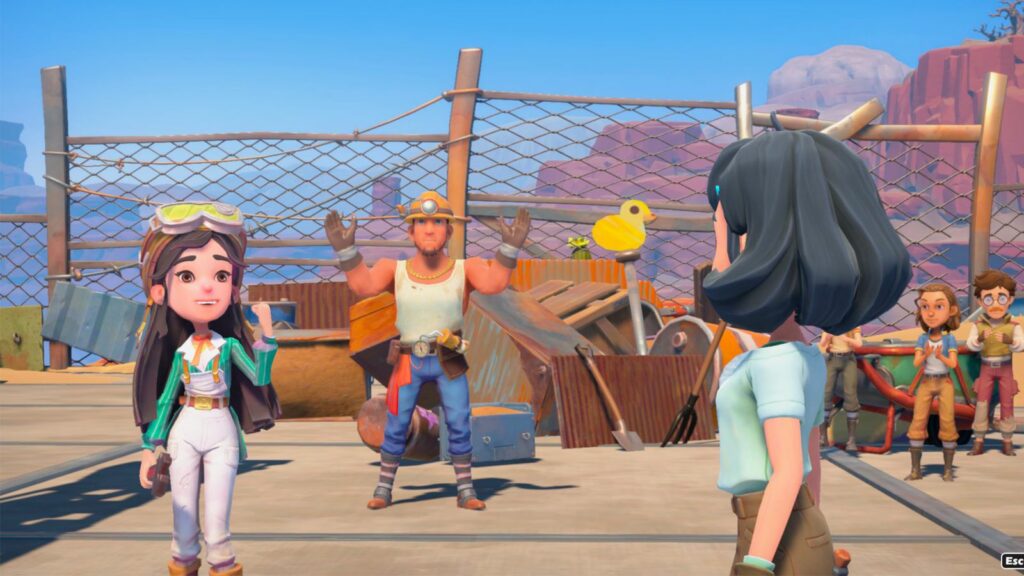 Treading in the well-worn ground of other chilled, crafting sims like Stardew Valley and No Place Like Home, My Time at Sandrock drops you in the middle of a desert community desperately needing a bit of TLC. 
It's a sequel to the hugely successful My Time at Portia, which sold more than 1.7 million copies back in 2019. And in a similar vein to Portia, Sandrock is set in a post-apocalyptic period where a disaster has wiped out the majority of human technology. 
Gunfire Reborn Mobile (iOS, Android)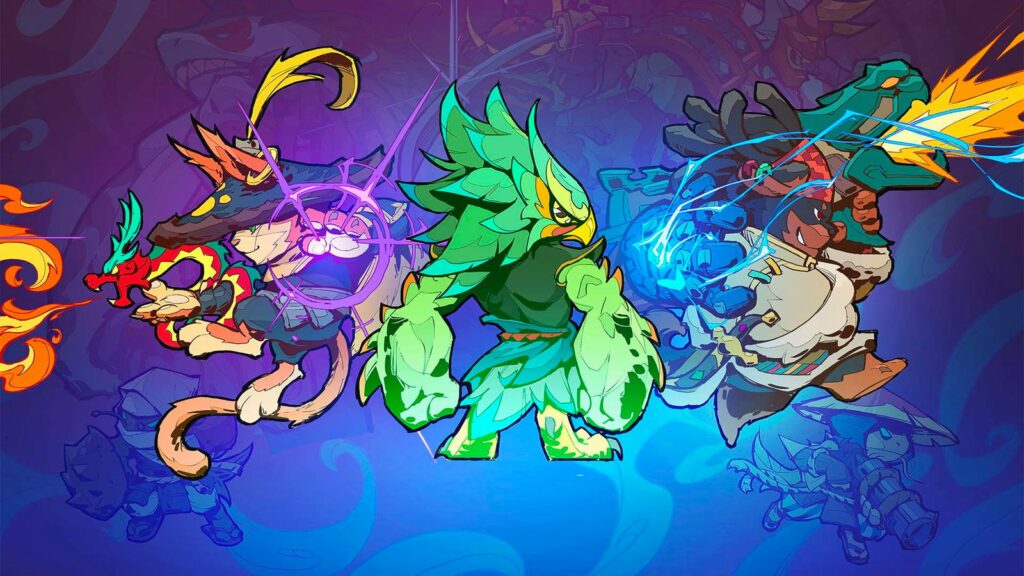 The Steam version is well worth a playthrough of its own, but if you want something a little more portable and more easy-going on the couch, Gunfire Reborn Mobile is a blast. 
Like its PC-based version, Gunfire Reborn is a roguelike first-person shooter where you continually power up with each run. There are no tricky or complicated movement mechanics to master, which makes the experience a lot easier to manage on mobile devices. You'll gain elemental abilities for your weapons as you pass through the biomes, along with random upgrades and procedurally generated modifiers. 
Gunfire Reborn's voxel-art style translates well to mobile devices — particularly if you're looking for something to play on an iPad or iPad Pro. You can also play through the game in co-op, although it's perfectly balanced for solo adventurers.
Monument Valley: Panoramic Edition (PC)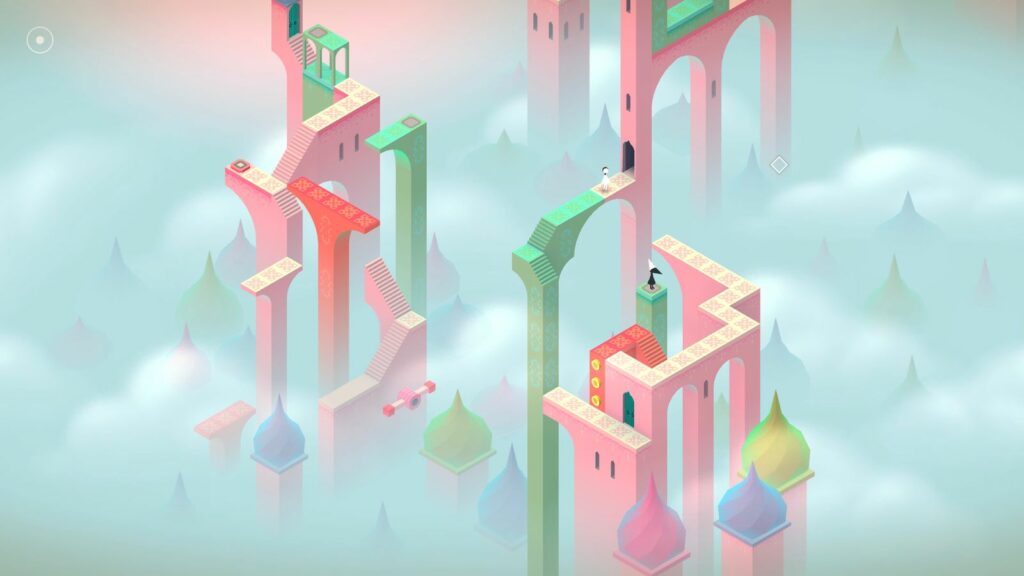 One of the all-time great meditative puzzlers, Monument Valley: Panoramic Edition is the Steam re-launch of ustwo's mobile classic. 
The Steam version of the game has been updated to support higher resolutions and ultrawide monitors, not to mention mouse and keyboard support. Owners of the Panoramic Edition will automatically get access to all the DLC and levels released over the years.
With its accessible gameplay, outstanding soundtrack, and gorgeous, minimalist 3D designs, Monument Valley is one of the must-play casual experiences. If you haven't enjoyed Monument Valley yet, its re-release on Steam is well worth it.
Raven (iOS, Android)
Card games are a great fit for low commitment, easy to pick up and put down experiences. Raven's a perfect example of this in motion. It's built around a similar ruleset to the classic trick-taking card game Rook, but with a series of gorgeous, minimalist landscapes that change over the course of the match.
With no time pressure and no online connectivity, Raven is perfect for those periods where you're not guaranteed to have a stable internet connection. It's cheap as chips on mobile, and the relaxing effects are a great way to unwind.
Raven is available on the App Store and Google Play Store worldwide.
Naiad (PC, Consoles)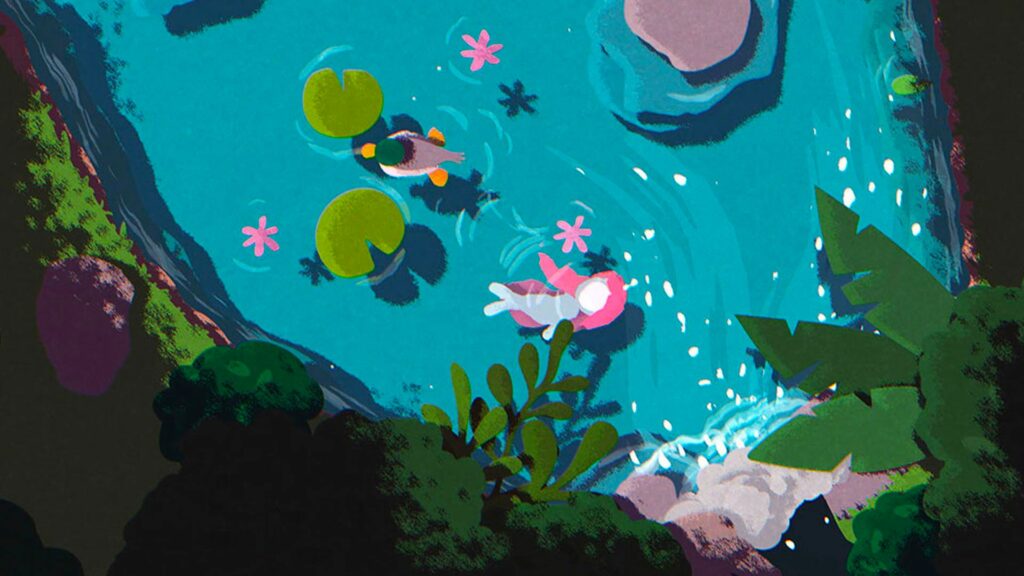 First announced during the 2022 Day of the Devs stream, Naiad is a relaxing adventure where you play as a water nymph swimming through a river. 
The aim of the game is to simply float around, interacting with the nearby flora and fauna to discover the secrets of the world around you. Along the way you'll run into different creatures who need a hand, overcoming light obstacles on your way to reaching the sea. 
Naiad's visual style is unlike anything else that's hit the gaming market this year. It's launching on PC and consoles in the third quarter of 2022.