Hearthstone is arguably the most popular digital collectible card game in the world because of its free-to-play premise, gameplay, and rich Warcraft lore. Although the game debuted in 2014, it stays relevant thanks to expansions, innovations, and a steady stream of new cards. Every expansion brings something new, which is true for Hearthstone – Murder at Castle Nathria (slated for August 2, 2022).
New Cards in Hearthstone – Murder at Castle Nathria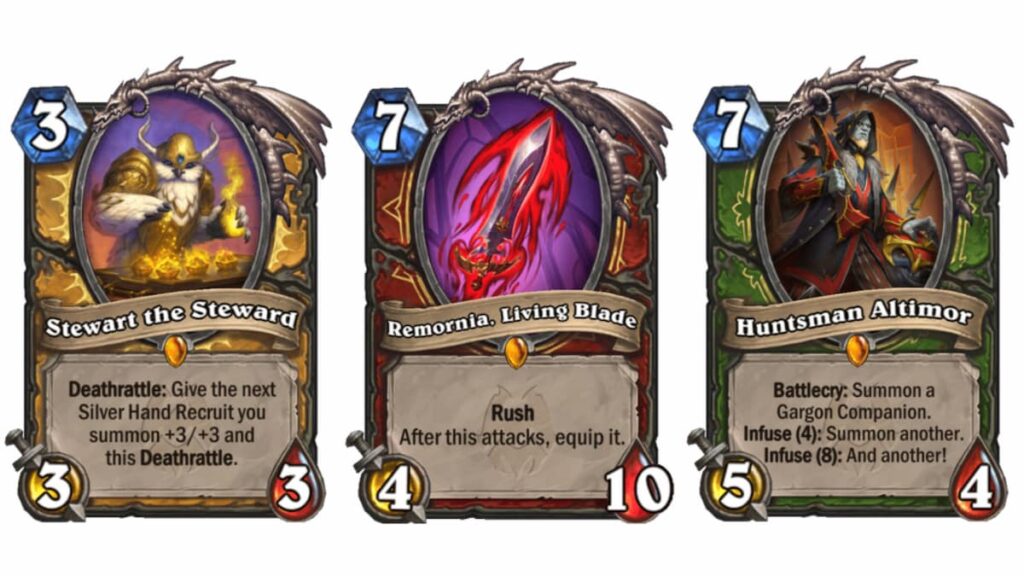 Every regular Hearthstone expansion brings 135 new collectible cards, and that's the case with Murder at Castle Nathria. The theme of this expansion is a murder mystery in the style of Hercule Poirot and Sherlock Holmes stories. Hence, the news cards represent guests, servants, weapons, and possible murder locations.
In line with that story, 10 Legendary cards represent suspects, and let's not forget Hearthstone's most famous detective Murloc Holmes! As new cards arrive, you can expect some nerfs and buffs as new card synergies often become overpowered or too weak. So take current card stats with a grain of salt.
New features in Hearthstone – Murder at Castle Nathria
Hearthstone – Murder at Castle Nathria expansion brings new card types and keywords that will change how you play your favorite classes. Also, there will be changes to the best Hearthstone decks, as new cards will influence the new meta.
New card type in Hearthstone expansion – Locations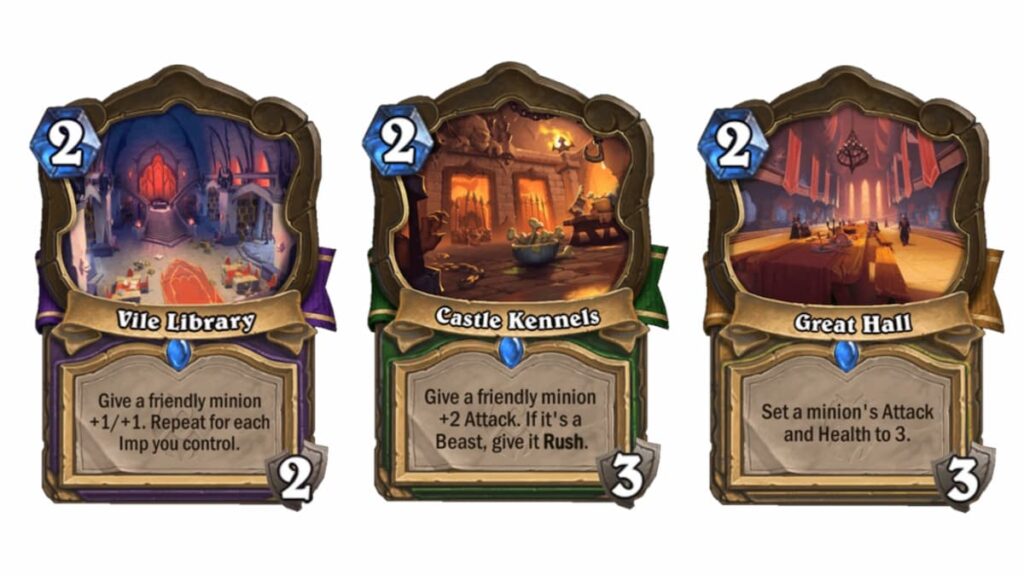 This Hearthstone crime-story-themed expansion brings a new card type called Locations. This type is a board card with abilities that cost 1 Durability each time it's triggered (with a 1-turn cooldown). Interestingly, these cards can't be destroyed by other minions, spells, or hero actions. There are 10 Locations cards in Murder at Castle Nathria, one for each Hearthstone hero class.
New Keyword in Hearthstone – Infuse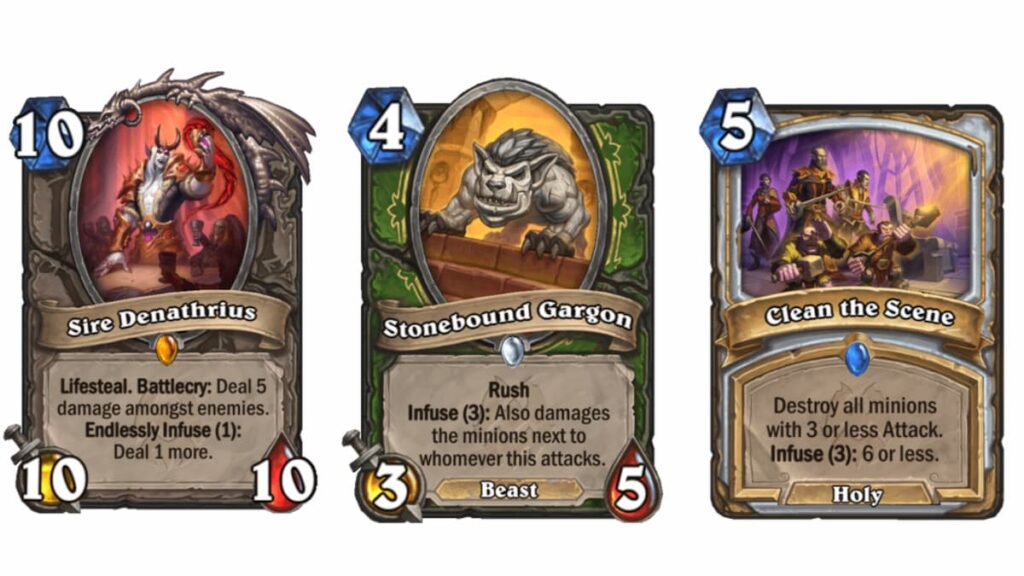 New Hearthstone keyword Infuse is all about buffing cards in hand. These cards become stronger when a specified number of minions die in battle. You can see how many units need to be destroyed in the card description. For example, Infuse (4) means four minions need to perish. Some cards like Sire Denathrius have Endlessly Infuse ability which means there are no limitations for an upgrade.
For more on Hearthstone, check out Tips for starting or returning to Hearthstone Mercenaries, How to upgrade cards to gold in Hearthstone, or How to favorite card backs in Hearthstone here on GameTips.PRO!