Genshin Impact fans are in for a treat as HoYoverse posted the third installment of their series of Sumeru preview teasers. While the first two parts focused on introducing the Dendro Element and the nation's topography, the third part dropped some major lore bombs—from the factions that divide Sumeru's ideals to the longstanding influence of former Dendro Archon, Greater Lord Rukkhadevata, in managing knowledge as a resource.
Additionally, the preview provided a sneak peek of upcoming characters that the Traveler and Paimon are expected to meet in the nation of wisdom. Tighnari, who has officially been confirmed to be a playable character, was introduced as an Amurta researcher and a Forest Watcher. And Alhaitham, a member of the Akademiya's Haravatat, may have a chance encounter with the Traveler in Port Ormos.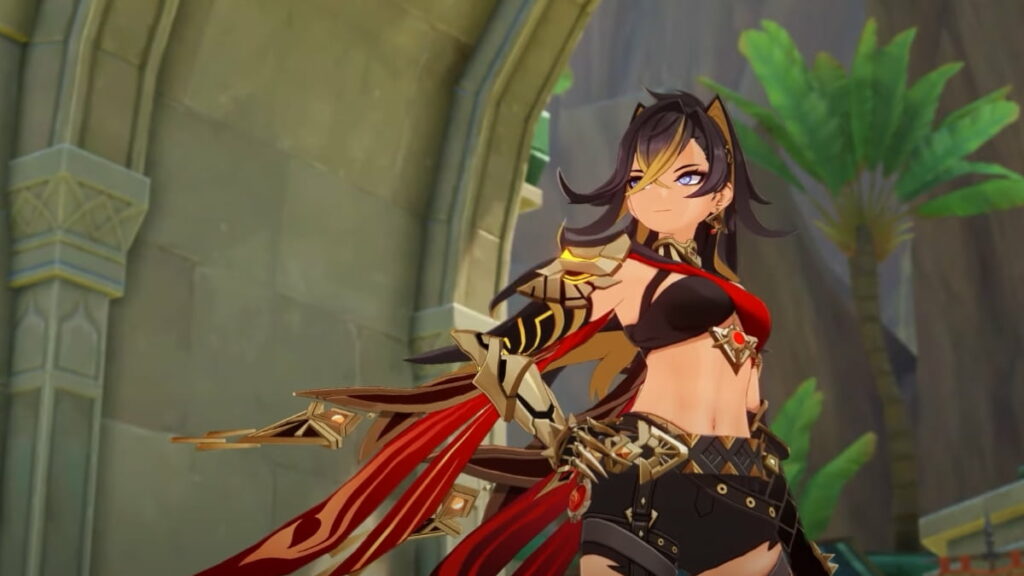 Meanwhile, outside of the Akademiya, Travelers may meet Dehya, a desert native and an Eremite mercenary, who appears to live within the rainforest territory. The teaser also introduced Nilou, who is implied to have rebelled against the nation's values to pursue a career in the arts. And finally, while little was said about the mysterious girl named Nahida and the General Mahamatra, Cyno, players can look forward to meeting them in Sumeru.
The people of Sumeru are said to be incapable of dreaming, instead tethering to rationality and wisdom as a way of life. However, the teaser seems to imply conflict between the rational Akademiya and those who choose to hold onto their own values, such as the Eremites of the desert, who also claim to have a connection to secrets of an ancient civilization hidden beneath the sand. Watch Genshin Impact's Sumeru teaser yourself on their official YouTube channel, and enjoy the beautiful landscapes waiting to be explored.
For more Sumeru content, check out our compilation of Genshin Impact 3.0 – Sumeru leaks, banners, events, new area, and everything we know so far here on GameTips.PRO.