Sprouting Seedlings is a World Quest that can be treated as a sequel to Varuna Gatha, and is a requirement for completing the Children of the Forest World Quest. This involves finding the garden cared for by Aranakula but includes a follow-up objective where you must search for 12 Vasmrti to fill the garden. In this guide, we'll run you through how to initiate and complete the quest.
How to unlock Sprouting Seedlings Sumeru World Quest in Genshin Impact
To unlock Sprouting Seedlings, you first need to complete the entire Varuna Gatha World Questline, where you meet and help an adorable group of Aranara friends:
Varuna Gatha
Memory of Stone
Irate Iron Chunk
Slumbering Roots
A Prayer for Rain on the Fecund Land
Once all four are done, you will automatically unlock Sprouting Seedlings, which will appear in your quest menu.
How to complete Sprouting Seedlings Sumeru World Quest in Genshin Impact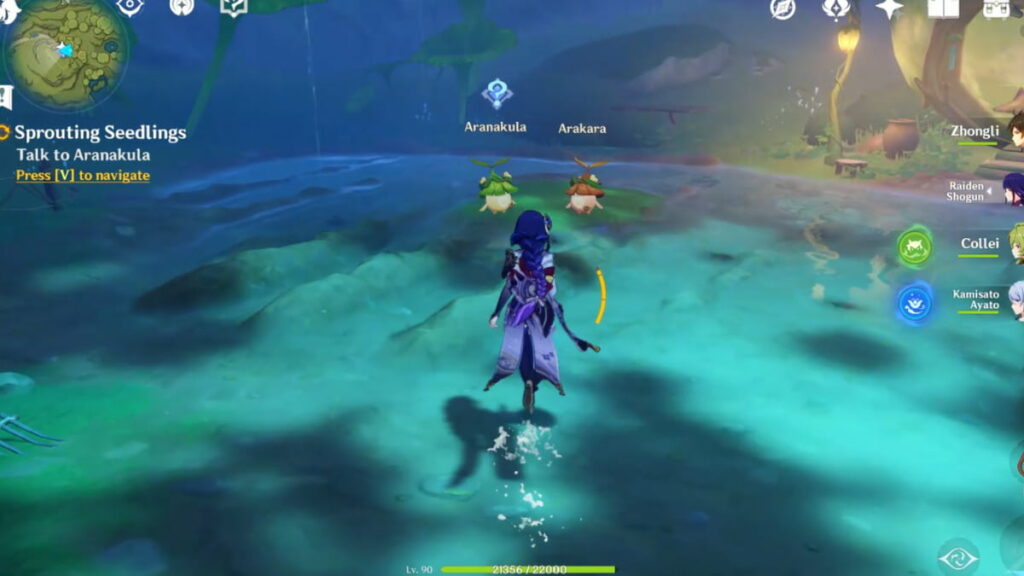 This quest is fairly simple to do. First, head to Vanarana and switch to dream Vanarana, or Mahavaranapna, using the Rhythm of the Great Dream in front of Silapna. Once that's done, follow the quest marker toward the location of Aranakula in the Ararana garden. Speak with him to complete the World Quest and prompt the objective to collect 12 Vasmrti to fill the garden.
Check out our Genshin Impact Vimana Agama Jazari's Chapter World Quest guide – Vimana Agama for another prerequisite for Festival Utsava.