Genshin Impact's New Adventure? Let's Go! web event features a dice board game where you can collect Adventure Coins to get Primogem rewards. The event runs from April 29, 2022, to May 5, 2022, and is open to all players Adventure Rank 10 and above.
To participate, visit the official event page and click the link to the event. You need to play for several days to get all the rewards, so don't forget to check in daily!
How to Play the New Adventure? Let's Go! Web Event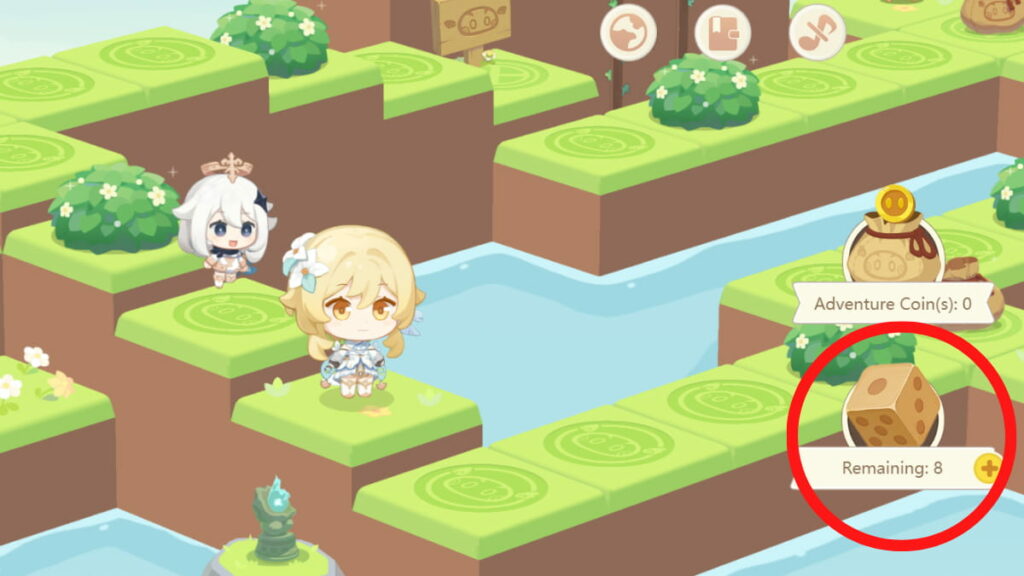 The event is a fairly simple dice board game where you need to collect 600 Adventure Coins to get all Primogem rewards. Click on the dice on the bottom right of the screen to roll it. The number that appears will determine the number of steps you make.
You may encounter hurdles, such as a Geovishap attack, which will force you to take a couple of steps back, but it won't cause you to lose Adventure Coins. You may also trigger a random event, such as getting trapped in a bubble. On the other hand, you may encounter favorable events, like a Slime Balloon that will carry you a few steps forward.
Here's the number of Adventure Coins you'll obtain based on the events you trigger:
Land on any cell: 10 Adventure Coins
Complete a random event: 20 Adventure Coins
Complete a full rotation on the board: 50 Adventure Coins
Don't forget to click on the plus sign beside the dice and complete the task to get more dice to roll.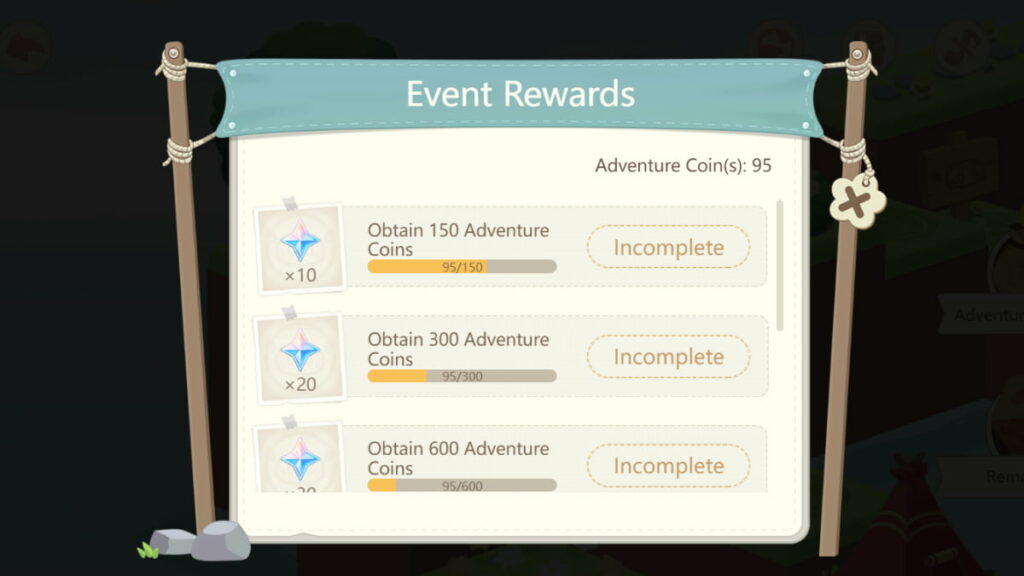 Click on the Adventure Coins bag above the dice to open the rewards menu. You need to manually claim rewards before the event period ends or they'll disappear forever. Rewards will be sent to your in-game mailbox a few minutes after claiming.
Check out our guide on Will Dainsleif be a playable character in Genshin Impact? to learn more about his possible release timeline.