Giving Flowers is the sequel to the Varuna Gatha World Questline and is the last requirement to complete Part III of the Aranyaka book, which can be found in your Quest Item Inventory. In this World Quest, you meet a rebellious child named Varsha, who ran away from Gandharva Ville in hopes of living an independent life tending to flowers.
How to unlock the Giving Flowers Sumeru World Quest in Genshin Impact
To unlock Giving Flowers, you need to complete the entire Varuna Gatha World Questline, as well as the following objectives:
Sprouting Seedlings World Quest
Find 12 Vasmrti
Plant Vasmrti in Vanarana
Additionally, make sure that you have learned the Rhythm of the Beastly Trail by completing The Rhythm that Reveals the Beastly Trail World Quest. Once all of them are done, you can begin working toward the Giving Flowers World Quest.
How to complete the Giving Flowers Sumeru World Quest in Genshin Impact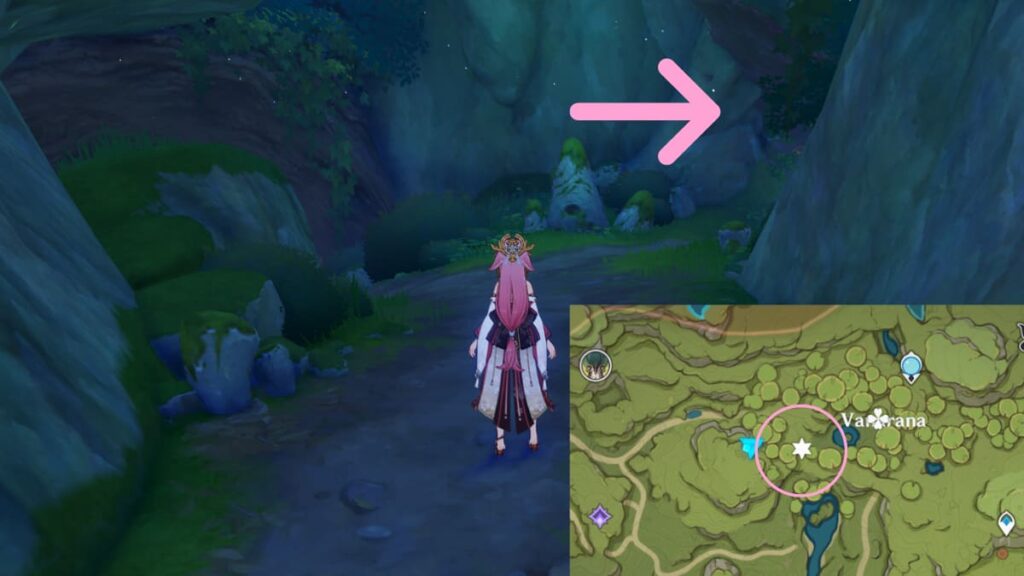 After completing the above prerequisites, switch to the real Vanarana and return to Aranakula's garden. You can get there by heading to the area circled in the image above to find a cave, then turning right at the intersection. Once inside, Paimon will exclaim that there is a ton of Sweet Flowers.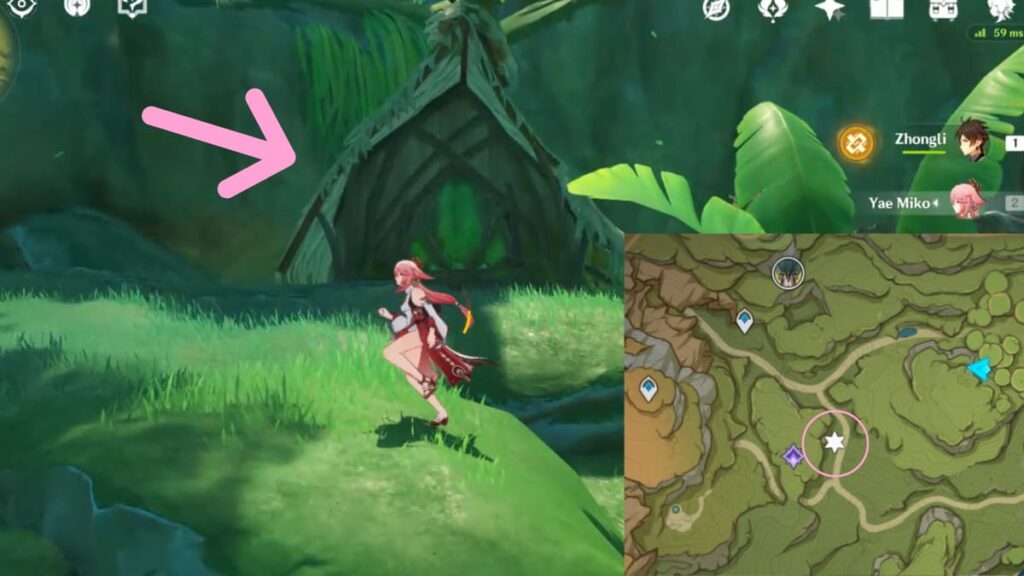 Next, head to the area circled in the image above to find an Eremite camp. Pay attention to the little house pictured in the image above. Behind it is a tiny entrance that leads to a hidden cave.
See the image above for what the back of the house looks like. You need to jump inside the cave and keep following the path until you find a Withering Zone. Be careful as this area is home to plenty of Rifthounds, so you might want a healer in your team. Get rid of the Withering Zone to get a Precious Chest reward and prompt a Claustroflora to spawn in front of the Auspicious Branch.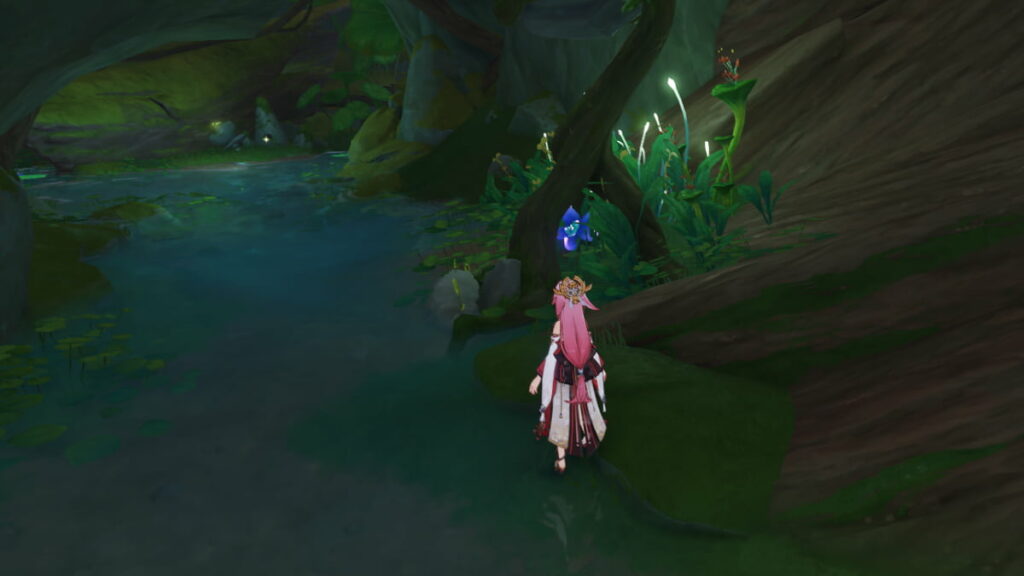 Equip the Vintage Lyre and play the Rhythm of the Beastly Trail (do > so > la > mi > do on the third line) in front of the Claustroflora to get rid of the boulder blocking the path, allowing you to explore further into the cave. Follow the path forward to find an NPC named ???. Approach her to prompt dialogue.
After speaking with ???, who introduces herself as Vasha, go to Aranakula's garden in real Vanarana. Speak with Varsha again to complete the World Quest. You'll unlock the Wonders of the World Achievement called Eternal Sustenance, and the Varuna Gatha section of the Aranyaka book will finally be complete.
Check out our Genshin Impact Until Vana is Healed World Quest guide to complete another Aranyaka sequel.