Aranakin's Old Friend is one of three Genshin Impact World Quests required to unlock Memory's Final Chapter, the sequel to the Agnihotra Sutra questline. In this story, you reunite with the Aranara named Aranakin, who has forgotten you and your adventures to save Mawtiyima.
How to unlock the Aranakin's Old Friend Sumeru World Quest in Genshin Impact
To unlock Aranakin's Old Friend, you must first complete all the quests in the main Agnihotra Sutra World Questline:
Starry Night Chapter
Risen Moon Chapter
The Final Chapter
Once they're all done, you'll unlock three hidden World Quests that will not appear in the quest menu. They can be done in any order, but we highly recommend following this sequence:
Aranaga's Memory
Aranakin's Old Friend
Aragaru's Drawing
How to complete the Aranakin's Old Friend Sumeru World Quest in Genshin Impact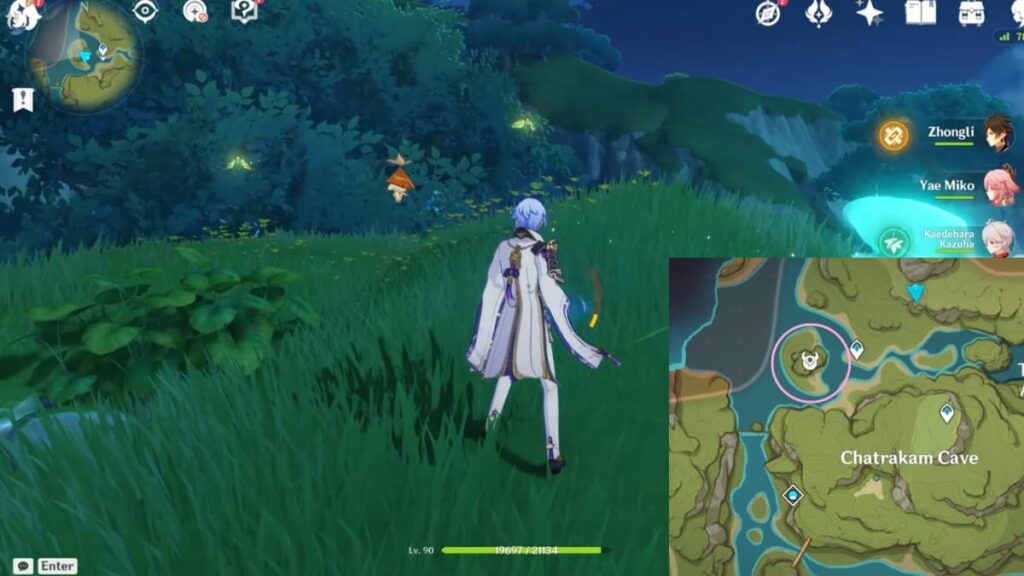 Head to the small islet northwest of Chatrakam Cave and climb the cave-like landform—its exact location is circled in the image above. Once you get close, Paimon will tell you that she hears an Aranara singing. You'll spot Aranakin, who will hide once you approach him. After the dialogue with Paimon, stay in the same location and equip the Vintage Lyre. Follow the prompts to play the Rhythm of Revival (re > do > ti > so > do, the first two on the second line, the last three on the third line) to make Aranakin re-appear.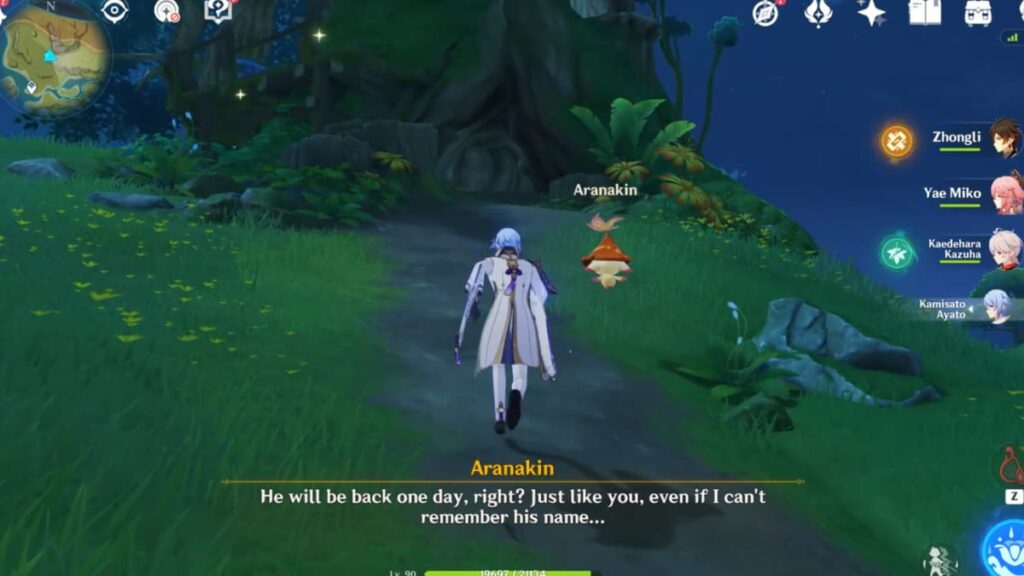 Next, you need to follow Aranakin toward his little tree house. Once inside, interact with the glowing Investigate spot beside Aranakin. Then interact with another glowing Investigate spot in front of Aranakin.
After that, you must go to the house's second floor. Look up to find a hole in the ceiling, which you can climb using the rope ladder. Once you're upstairs, interact with the Battered Notebook on top of a wooden table. Then head downstairs and speak with Aranakin to give him the dried flower you found, completing the World Quest. After completing this quest, Aranaga's Memory, and Aragaru's Drawing, you'll unlock the final sequel to Agnihotra Sutra called Memory's Final Chapter.
Check out our guide on How to find the bad guys hiding in Vimara Village in Genshin Impact to complete another sequel to an Aranyaka World Questline.