FIFA 23 Ultimate Team features new single-player challenges called Moments, giving players more opportunities to earn rewards offline. FIFA 23 Moments reward stars that can be used in the Star Gallery to purchase exclusive rewards, items, and keys to unlock more challenges. Moments include categories like Weekly Challenges, Stories, Mini-Games, and more to play.
When first starting FIFA 23 FUT, you will receive a starter squad and can then participate in the many game modes. It is recommended to start in the Pitch Perfect Moments game mode, as it acts as a tutorial to Ultimate Team. Some Moments have challenge requirements such as chemistry levels, certain players in your lineup, team overall rating, and more.
FIFA 23 FUT Moments Rewards
Moments rewards can be found in the Star Gallery. Here, you can purchase packs and seasonal items for rewards. All rewards can be purchased with Stars earned in the Moments mode, and some of the seasonal items in the Gallery are required to play in Moments Stories.
FIFA 23 FUT Stories
Stories are Moments with multiple chapters that focus on a player, manager, or time in history. In order to advance through Stories, you must complete several challenges to unlock the next chapter. As these Stories progress, you will have to follow more specific requirements and perform more difficult challenges. Completing stories will reward you with Season XP, Stars, and possibly exclusive player or item cards.
FUT Chapters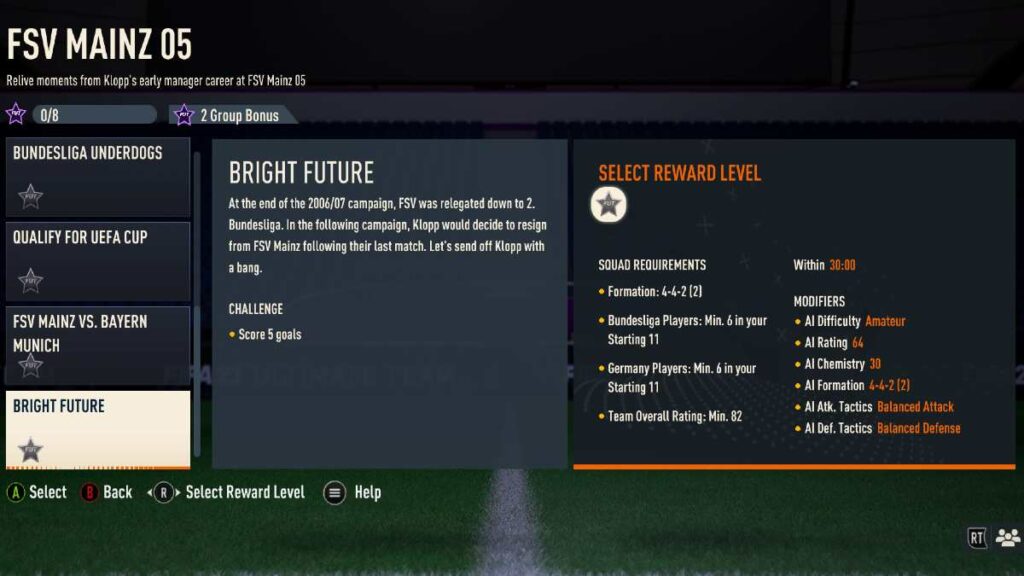 FUT Stories have various requirements to unlock the next chapter. For example, the first Story released features PSG Striker Kylian Mbappe recreating the best moments in his career. Players must first purchase a free Mbappe reward from the Star Gallery to start the Moments. After completing a couple of challenges, the requirements get more strict, requiring you to have several Lique 1 players starting and a certain overall rating. Take a look at the challenges in each Chapter to prepare for the changes you will have to make to your lineup to be able to participate.
For more on FIFA 23, check out Best Managers in FIFA 23 Career Mode on GameTips.PRO.