Respawn Entertainment recently announced that Apex Legends Arena mode will get a new playable map. The official blog gave players the first look at Drop-Off, the new Arena Map will be arriving at the same time as the Warriors Collection Event.
When will the Drop-Off Arena map release
The new Arena map, Drop-Off, is scheduled to arrive in Apex Legends on March 29, 2022. The Drop-Off map sits high above the skies of Malta, and it was assembled for the early exposition of critical systems for Olympus.
Points of Interest on Drop-Off map in Apex Legends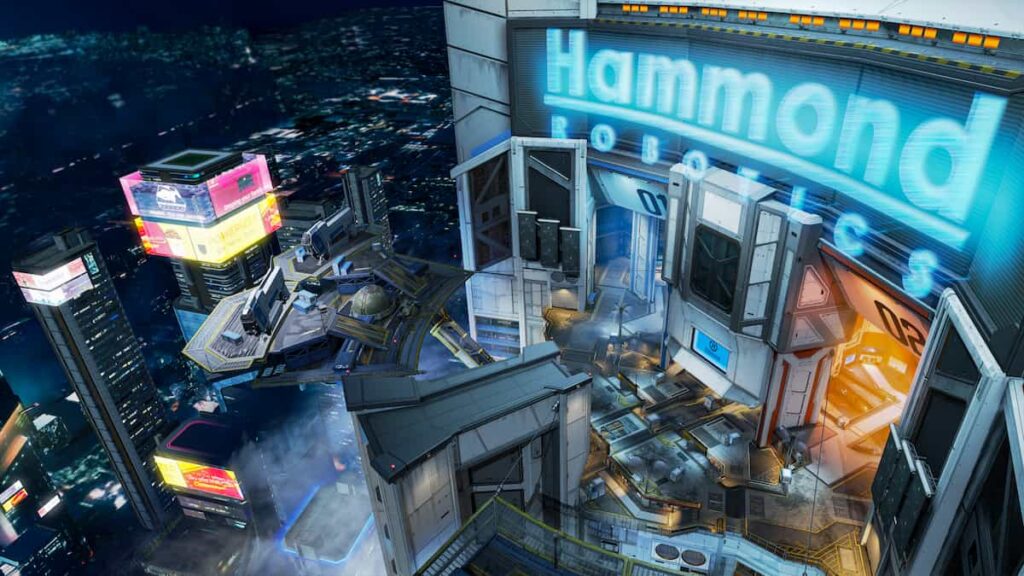 As described by the developers, the Drop-Off map is subdivided into two primary locations: Interior and Exterior. The interior will be separated into two POIs, namely Observation Deck and Deployment Line. Similarly, the exterior will have the Loading Bay.
The Observation Deck will function as a vantage point for players, allowing them to access an airdrop while avoiding the possibility of long-range combat. Nevertheless, this area will have lower ceilings limiting vertical combat abilities for certain Legends.
The Deployment Line is a core Point of Interest in the Drop-Off map. This area effectively divides the map in two and eventually converges into Loading Bay. Slow traveling Cargo shipment containers act as dynamic cover that gives players plenty of movement options. Players can go on a sneaky flank by treading alongside these containers. Similarly, they can use the mobility of the containers to deploy specific Legend abilities.
Players will have more vertically inclined combat options at The Loading Bay POI on this map. This is where the night sky is visible above. However, the map's bewitching beauty can beguile players with open spaces leading to a tragic death from falling off the map.
Will the Drop-Off Arena map in Apex have a night environment?
The developers teased that this Arena Map will feature a nighttime environment where the matches will be conducted under the smoggy skies. It detailed almost every aspect of this map's design, and choosing the ideal Legends suited for the environment will make a difference on this map. It will be interesting to see which Legends perform the best on the new Arena Drop-Off map.
Wondering which new Legends were teased in the latest leak? Check out All Leaked Apex Legends Characters – March 2022 on GameTips.PRO.