Dead by Daylight are returning with their Lunar New Year event! As we head into the Year of the Tiger, there are more goodies and challenges to be had in Dead by Daylight's annual event. With it being the Tiger's turn, you know it's going to be fierce!
The event name is Lurking Stripes, and it is set to begin on Jan. 25, running for two weeks and ending on Feb. 8. This means that players old and new will have enough time to explore all of the new additions that the event has to offer!
Lurking Stripes will see the maps, hooks, items, etc. undergo a revamp, where there will be different special items that will give the game a new dynamic to make things even more exciting.
Related: Best Killers for Beginners in Dead by Daylight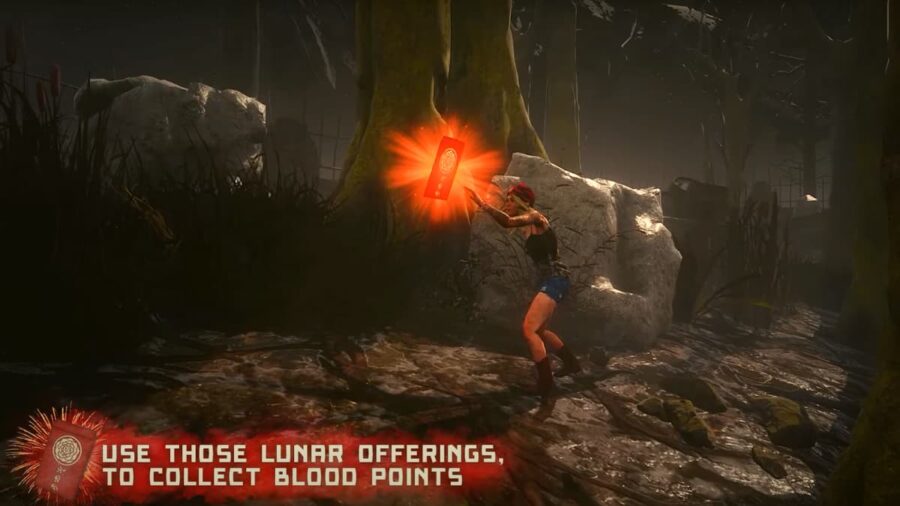 Items and Rewards
What rewards players will receive is still yet to be fully seen, as the list won't be revealed until the event starts on the 25th, however, past events give us an idea as to what will most likely be involved.
Players who participated in the Blood Chill event will remember the Snowmen and how players were required to interact with them to get Blood Points. In Lurking Stripes, it seems to be Red Envelopes that will be the thing to open to get extras.
In previous Dead by Daylight events, players received rewards for daily log-ins and the optional objectives they could undertake. The same will most likely apply again this year.
A reward that we know is definitely up for grabs is a Tiger-Print Shirt for Jane Romero, but others will be found out later. New Lunar related cosmetic items and charms will also be available to earn.
Past goodies in this event have included:
Shimmering Ox (Torso) – Adam Francis
Lunar Ox – (Universal Charm)
Scarlet Edge (Weapon) – The Spirit
Gilded Locks (Head) – Zarina Kassir
That's all we know for now! Why not check out the Dead by Daylight codes for January 2022?