Bru'kan is a shaman of the Horde and a member of the Darkspear clan. As we know, he guides Rokara and her Horde to greatness. It is finally time for him to get his own book to show players how successful he has been as a mentor.
The Book of Mercenaries—Bru'kan will have eight bosses and is a linear adventure just like the previous Mercenaries books. The reward for completing this book is a Shaman pack containing only Standard Shaman cards.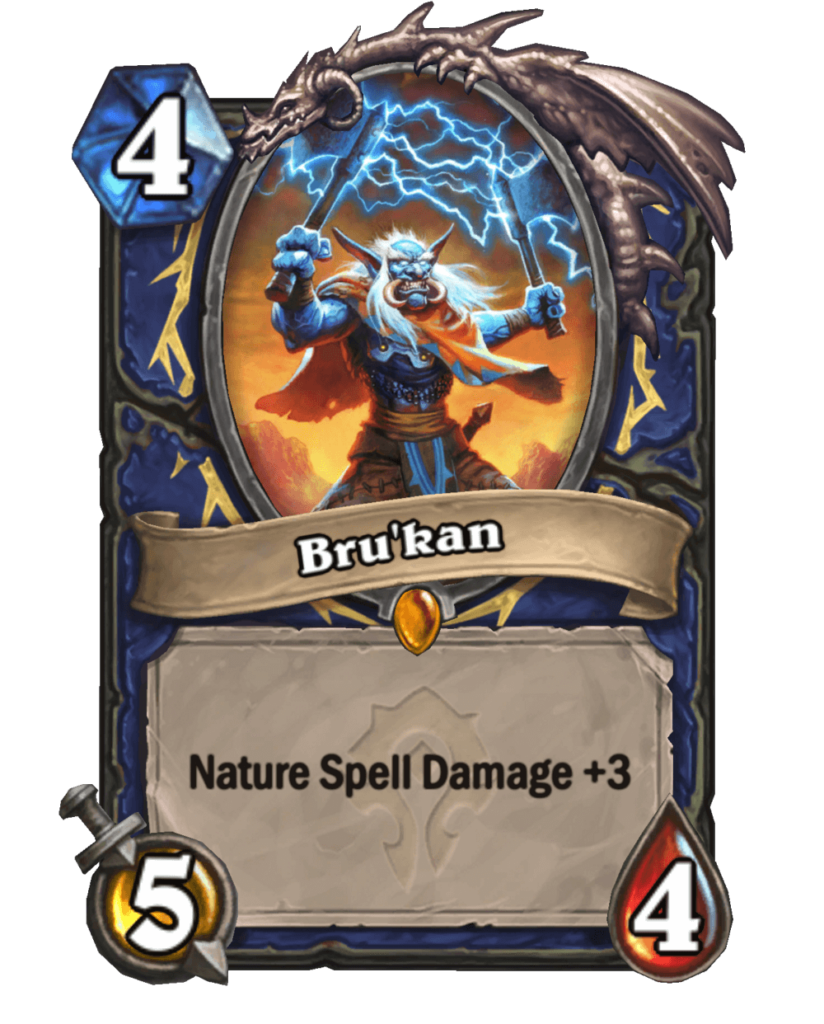 Related: When does the Diamond Vanndar reward come to Hearthstone?
The Book of Mercenaries—Bru'kan will show how well he has prepared the young Horde mercenaries. It appears that the shattered naaru has reformed and its power has resurrected Warlock Tamsin Roame as a lich! To end the war and stop Tamsin, Bru'kan must tap into the elemental energies of Alterac Valley and summon Lokholar, the Ice Lord?
When does the book of Mercenaries—Bru'kan release?
The Book of Mercenaries-Bru'kan launches on Feb. 15. You can access this story by opening Hearthstone and then going to Modes. You will then need to select Solo Adventures and then Book of Mercenaries. On Feb. 15, Bru'kan will be available, but you can play Rokara's book while you wait—it's a prequel to Bru'kan's adventure.
Interested in the new changes in Hearthstone? Check out Will Hearthstone be an Xbox exclusive? or Everything we know about Onyxia's Lair Mini-Set in Hearthstone here on Pro Game Guides.