In Elden Ring, players will earn the Remembrances of various shardbearers after defeating the bosses at different locations. After acquiring these Remembrances, you can visit Finger Reader Enia at the Roundtable Hold to get the boss's equipment and armaments. Similarly, players can only purchase one of the two overpowered weapons dropped by these bosses. However, there is a method by which players can duplicate the Remembrances they want.
To duplicate Remembrances, players will need to visit the Walking Mausoleums located in various areas of the map. There are six Walking Mausoleums on the overland map and one on the underground map. Players can only duplicate one Remembrance per Mausoleum, so it's entirely discretionary. Follow the images below to see the exact locations for all the Walking Mausoleums on the overland and underground map.
All Walking Mausoleum locations in Elden Ring
The above image shows the exact location of the Walking Mausoleum at the Weeping Peninsula. To enter them, players will need to smash the white sticky crustaceans near the Mausoleum's feet to bring them down. Players can travel south from Limgrave to reach this region.
There are three Walking Mausoleums close to each other in the Liurnia of Lakes region. Follow the white circles on the map image above to locate these easily. Be careful while bringing it down, as a couple of these Mausoleums will perform a jump strike. However, the strike is weak and can be easily avoided by jumping right before it lands.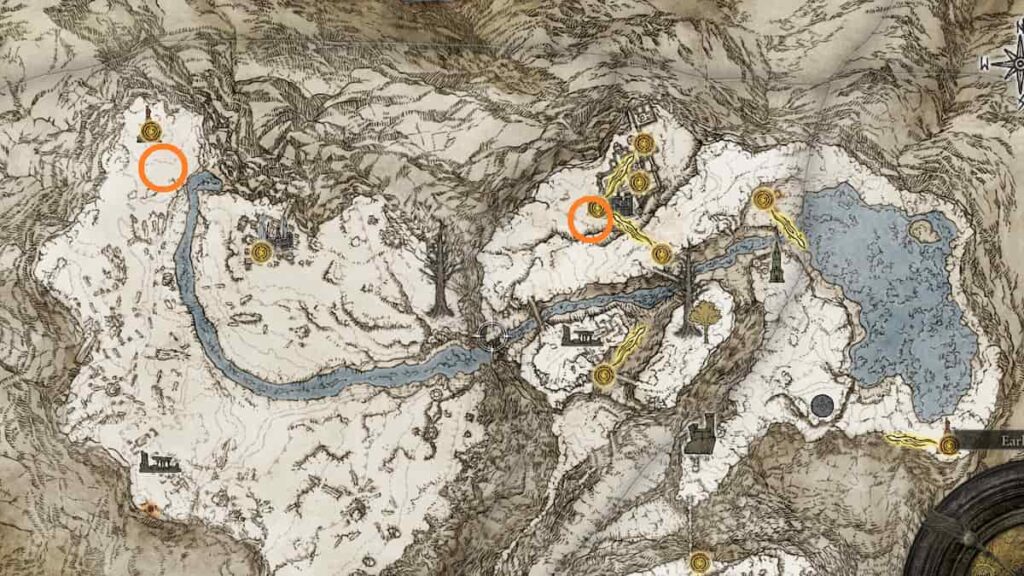 There are two Walking Mausoleums on the snow-laden northern side of the map in Elden Ring. One is located at Mountaintops of Giants (right), while the other is at Consecrated Snowfield (left). Follow the orange circles in the map image above to find both Walking Mausoleums.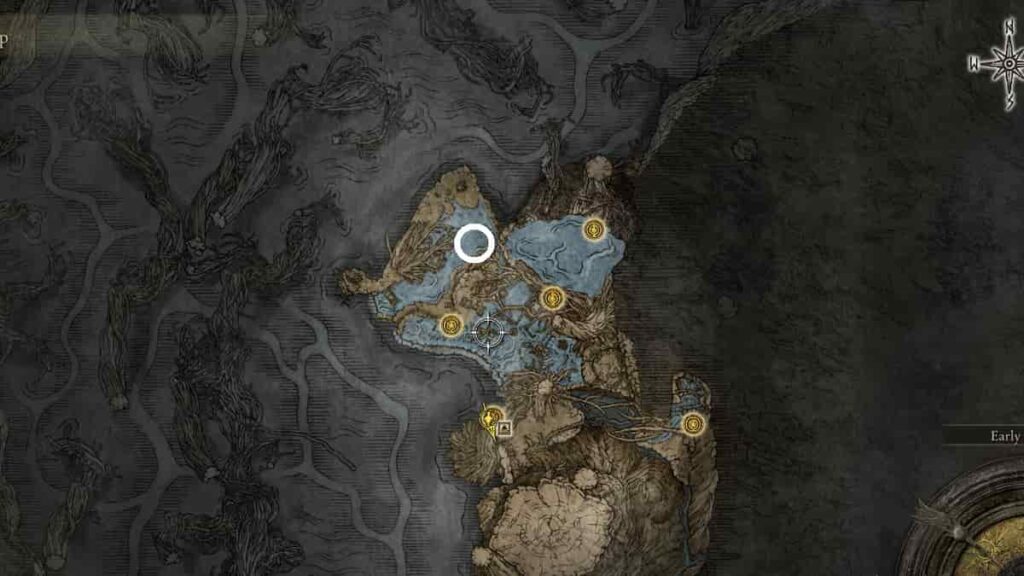 Deeproot Depths is one of the underground regions in Elden Ring. Players will visit this location to complete Fia's questline and also eliminate Lichdragon Fortisaxx. There is a Walking Mausoleum in this region, and players can locate it by following the white circle on the image above.
For more on Elden Ring be sure to check out Should you give the Seluvis Potion to Nepheli in Elden Ring? or How to defeat Valiant Gargoyle in Elden Ring here on GameTips.PRO.