From hotdogs to burgers and gallon sodas, you can attract all the cool kids with your tasty munchies in Drive Thru Tycoon. Build and manage your own drive-through restaurant that can earn you thousands in cash if you can keep up with the long queue of starving customers! It's a stressful industry. Can you flip your way to becoming the richest in the game?
The codes you can claim in Drive Thru Tycoon will give you the in-game currency of Cash. Cash will let you purchase new upgrades to your tycoon that will make it run better, and you can even hire a clerk to help you in the kitchen and ring up orders.
Do you have a flair for running a successful restaurant? These codes will help you in these Roblox experiences to get better kitchen equipment or help you deliver food faster to your customers. Claim these codes for Fast Food Tycoon Codes, Roblox Koala Cafe Codes, Roblox Donut Bakery Tycoon Codes, Roblox Sizzling Simulator Codes, and Sauce Simulator Codes.
All Drive Thru Tycoon Codes List
Drive Thru Tycoon Codes (Working)
Here's a look at all the working Drive Thru Tycoon codes.
Toxicfox—Redeem code for 1k Cash
Fall2022—Redeem code for 400 Cash
Drive Thru Tycoon Codes (Expired)
These Drive Thru Tycoon codes no longer work.
There are currently no expired Drive Thru Tycoon codes.
Drive Thru Tycoon Frequently asked questions
Here's everything you need to know regarding Drive Thru Tycoon codes.
How to redeem Drive Thru Tycoon codes
It's super simple to redeem Drive Thru Tycoon codes. Follow our guide below.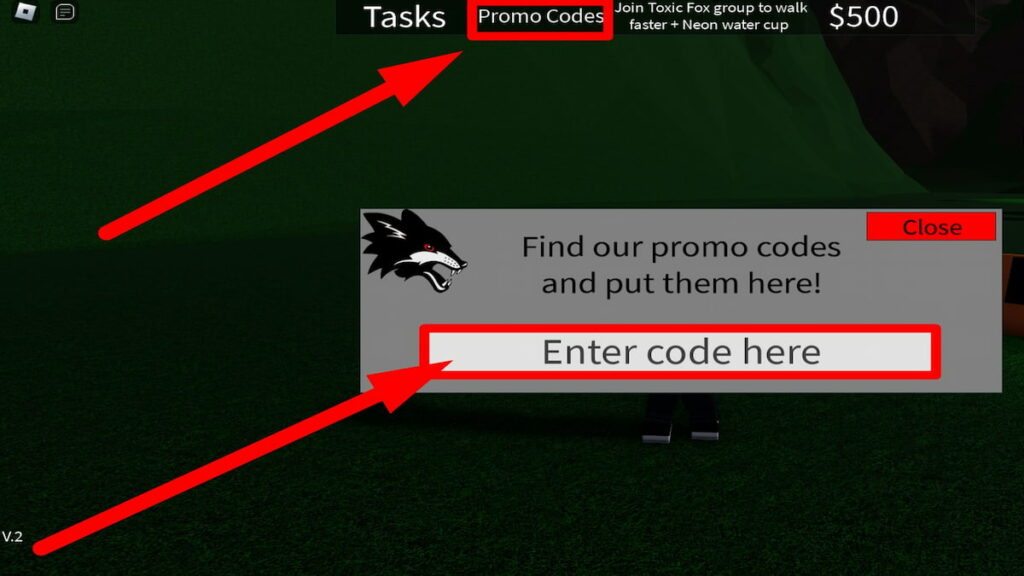 Launch Drive Thru Tycoon on Roblox.
Click on the Promo Codes button at the top of the screen.
Enter the working codes into the Enter code here text box.
Press the Enter key on your keyboard to redeem your reward.
How to get more Drive Thru Tycoon codes
The latest Drive Thru Tycoon codes is available by following the developer Foxy join their The Fox Hole Discord Server. We collect all the latest codes from the developer here at GameTips.PRO so bookmark this page to never miss out on any freebies.
Why aren't my Drive Thru Tycoon codes working?
There may be several reasons the Drive Thru Tycoon codes are not working. The codes may be expired or invalid; if you enter the code and the code gives you either of these errors, let us know in the comments below so we can keep our list up-to-date. These codes could be misspelled or missing punctuation in the text box, copy and paste the codes from our list to avoid making any mistakes before you redeem your reward.
How to make money in Drive Thru Tycoon?
It's effortless to make money in Drive Thru Tycoon. The easiest way to make money is to complete as many orders as possible. Every customer that drives up to your window you need to serve. The more people you serve, the more money you will make. Make sure to follow the customer's order perfectly to get your money.
What is a Drive Thru Tycoon game?
A Drive Thru Tycoon game is a build your drive-through empire experience where you will start with a hotdog stand and build your empire as you start making more money by finishing off orders for the customers that come to your drive-through window. You can buy and upgrade your drive-through and become the place to go for fast food munchies as you earn more money. Do you have what it takes to become the richest in the game?
If you're looking for codes for other games, we have many of them in our Roblox Game Codes post! You can also get a bunch of free stuff via our Roblox Promo Codes page.