In Donut Factory Tycoon, you can earn money to expand your factory and upgrade your equipment by selling your produced donuts. Of course, the more donuts you can make and sell, the more profit you will accumulate. You can also try to get through some obbies to earn boosts that help you achieve more at a quicker pace.
The developers also provide codes you can use to earn some boosts and money instantly. They are quick and easy to enter and well worth it so you can get a headstart on your donut factory adventure.
There are other exciting free rewards with codes on GameTips.PRO for other great games like this one, such as Roblox Donut Bakery Tycoon Codes, Roblox Pet Store Tycoon Codes, or Roblox Grocery Store Tycoon Codes!
Donut Factory Tycoon Codes List
All Donut Factory Tycoon Codes (Working)
Here is a look at all the working Donut Factory Tycoon codes.
SPOOKY—Redeem for 2x Donut Rate!
500LIKES—Redeem for 2x Donut Rate!
1000LIKES—Redeem for 2x Conveyor Speed!
All Donut Factory Tycoon Codes (Expired)
These Donut Factory Tycoon codes are no longer working.
RELEASE—Redeem for a special reward!
Donut Factory Tycoon FAQ
Here is everything you need to know regarding Donut Factory Tycoon codes.
How to redeem Donut Factory Tycoon codes
Redeeming Donut Factory Tycoon codes is a quick and easy process.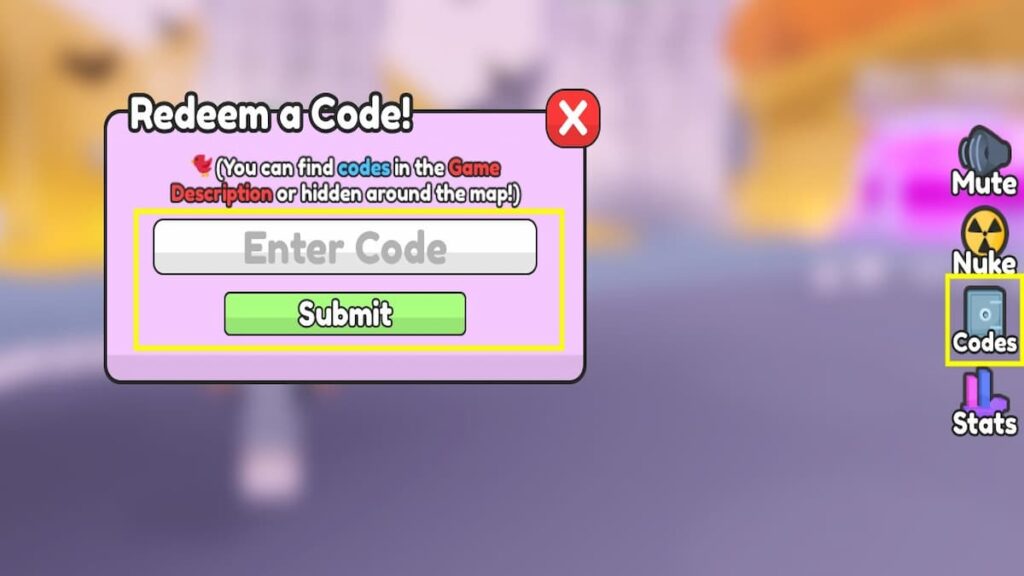 In the game, press the Codes button on the right side of the screen.
Type the code in the text box exactly as shown in the list above.
Press Submit to enjoy your rewards!
How can you get more Donut Factory Tycoon codes?
Developers regularly add codes during updates, events, or when a goal is met, such as the number of likes reached. Some developers will place the code directly in the game's description or image for players to easily access. However, some might require you to follow them on their social media accounts, such as Discord, to stay updated with new codes. For your convenience, you can bookmark this page and come back whenever to see when a new code has been added.
Why aren't my Donut Factory Tycoon codes working?
There are various reasons why your codes might not be working correctly. The most common cause is that the codes have already expired. Since codes are regularly cycled in and out of the game, they can expire with little to no notice. We try to keep our lists as updated as possible, but if you notice any change before us, feel free to let us know in the comments below.
It's also a great idea to double-check your spelling when entering codes. Codes are almost always case-sensitive, meaning the slightest typo could make your codes appear invalid. Ensure you are typing it exactly as shown in the list above, or if the game allows, copy and paste to avoid any issues.
What is Donut Factory Tycoon?
Donut Factory Tycoon is a chill tycoon experience on Roblox that allows you to grow your donut factory empire. Collect, box, and sell various flavored donuts to earn money and continue expanding your very own factory. The more you sell and accumulate your savings, the more you can upgrade your equipment and develop your flavors. You can also try your hand at mini obbies while your donuts are producing to earn extra boosts that will increase your earnings and help you expand quicker. Once you've maxed out all upgrades in your factory, you can see rebirth to restart with twice the amount of money and attempt to become an even more successful empire.
What are Donut Factory Tycoon Rewards Chests?
You can also earn more helpful rewards with the Rewards Chests located directly in your factory. The Rewards Chests have three-tier buttons that allow you to claim extra boosts once the countdowns are complete. These boosts can increase your donut production, money earnings, or conveyor speed, making it easier and faster for you to upgrade and progress.
If you're looking for codes for other games, we have many of them in our Roblox Game Codes post! You can also get a bunch of free stuff via our Roblox Promo Codes page.