Tuning correctly is the key to winning races in CSR Racing 2. Even with all performance upgrades unlocked and fusion parts installed, you might still find yourself falling behind on the drag strip while racing opponents. This is where tweaking the tune of your upgrades comes in.
Tuning is simple but can often come across as complicated. Notice the numbers at the top of the screen, right below your car's name. These are the PP and Evo points. PP is the performance of your car in stock or upgraded form, and Evo points, marked in blue, is the extra performance your car derives from the addition and tuning of Fusion parts. The higher the Evo points, the faster your car is.
How to unlock Tuning in CSR 2 Racing?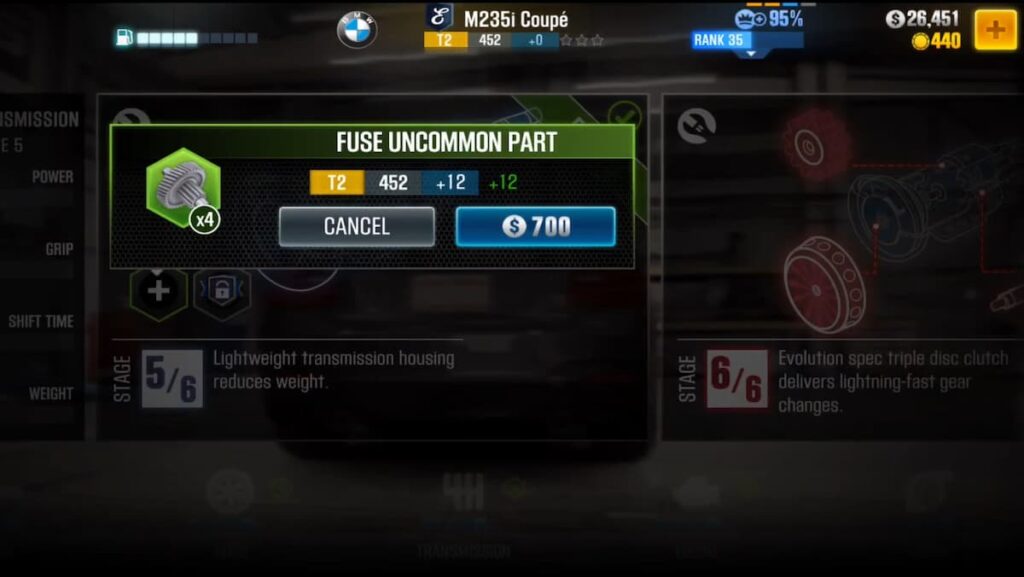 In order to unlock tuning for a car, you need to have Stage 2 Nitrous, Stage 3 Tires, and Stage 4 Transmission. Note that your car must have Fusion parts installed to get Evo points. Fusion parts come in green, blue, and pink, depending on its rarity. You obtain Fusion parts by completing challenges or buying them with keys from Donna Banks over at Rare Imports.
Once you have Fusion parts installed in your car, you'll notice that the Evo points go up significantly. Now, it's time to click on the Tune tab to tweak the performance of your fusion parts to juice out even more power from these upgrades.
How to find the best Tuning Setup in CSR 2 Racing?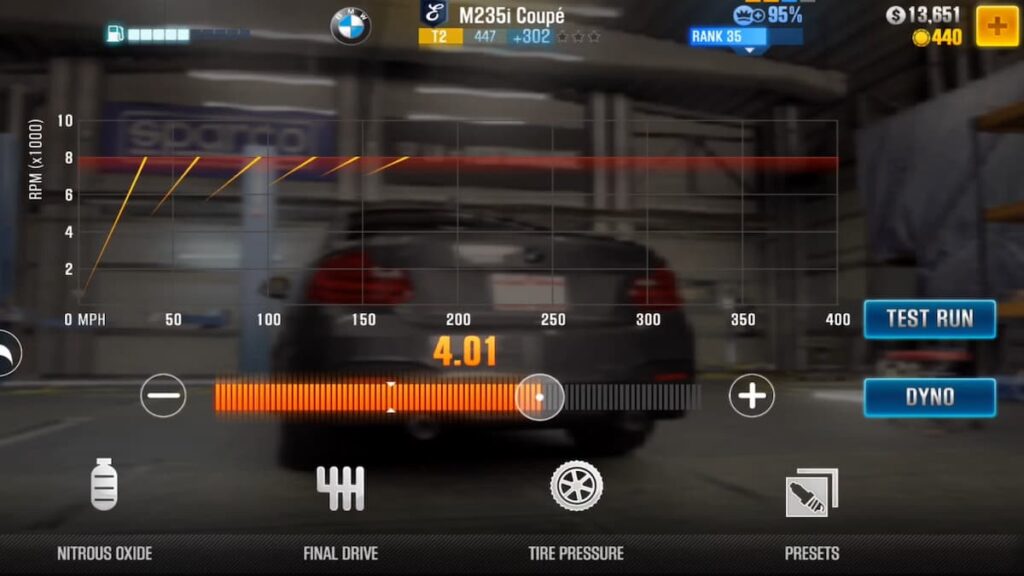 Tuning is really simple. All you have to focus on is the Evo points and trying to get it to go as high as possible. There are three parts you can tune— Nitrous Oxide, Final Drive, and Tire Pressure. In order to increase your Evo points, simply click on each upgrade tab and find the optimal setting for it. As you increase or decrease the stats, you will notice the Evo points on your car increasing or decreasing simultaneously. Find the one that gives you the highest tuning rating, and stick to it. The number that works best varies from car to car. There is no specific tuning setup that works best with all cars, so make sure to tune each car to get the most out of it.
Looking for more immersive racing games? Check out the Best VR Racing Games, right here on GameTips.PRO.