The Illustrious Oyster Cookie is a Cookie Run: Kingdom event that was released alongside The Cookie Odyssey Chapter II update, which introduced The Glorious Creme Republic. The event started on June 14, 2022, and runs for 43 days. All players are eligible to participate. Start playing The Illustrious Oyster Cookie by selecting it on the lefthand panel of the event menu.
What is The Illustrious Oyster Cookie event in Cookie Run: Kingdom?
The Illustrious Oyster Cookie event celebrates the release of CRK's new Super Epic Cookie, Oyster Cookie. She's a Support type who prioritizes being positioned on the backlines. She's the second Super Epic Cookie in the game—a rarity that falls between Epic and Legendary. The event involves completing Daily and one-time Missions to obtain House Oyster's Emblems and a range of other rewards. This includes EXP Star Jellies, Stamina Jellies, Treasure Tickets, Special Cookie Cutters, resources, and more.
What are Daily Missions in The Illustrious Oyster Cookie event in Cookie Run: Kingdom?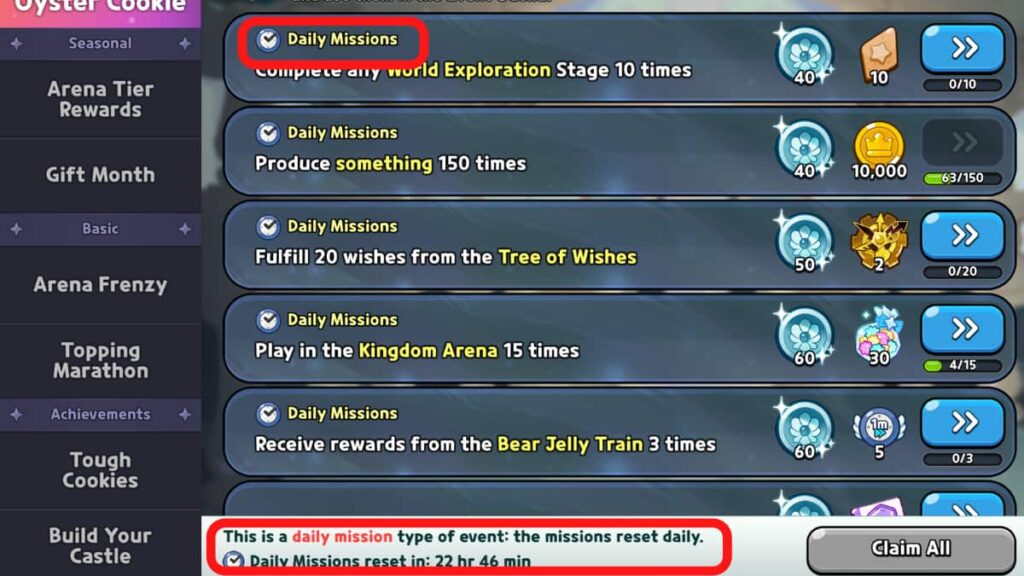 Daily Missions reset every day, giving you a fresh pool of tasks to complete to earn even more rewards. But you need to be careful, as unfinished Missions don't carry over to the next day. Watch out for the Daily Missions label on the upper left of each task and the timer at the bottom of the event page to help you decide which are worth doing.
What are House Oyster's Emblems in Cookie Run: Kingdom?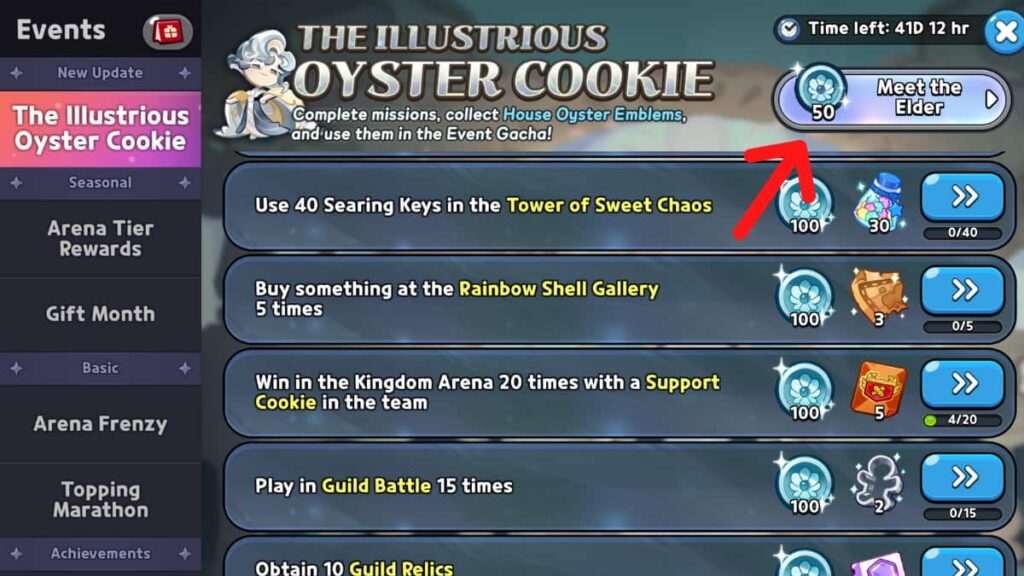 Completing event Missions will reward you with House Oyster's Emblems, which can be used in the limited gacha called the House Oyster's Grand Collection. Each draw costs 100 House Oyster's Emblems and gives you the chance to get Oyster Cookie and her Soulstones. The event gacha rate is 0.423 percent—higher than the 0.030 percent rate of the regular gacha. On the occasion that you don't pull for Oyster Cookie, you can still score amazing rewards, including Radiant Shards, Crystals, and Rainbow Cubes.
When does The Illustrious Oyster Cookie event in Cookie Run: Kingdom end?
CRK's Oyster Cookie event ends on July 28, 2022. This gives you plenty of time to farm House Oyster's Emblems and score a chance at getting Oyster Cookie for free. If you fail to get her by the end of the event, don't worry—you can still draw her from the normal gacha.
Check out our guide on How to use the Hall of Ancient Heroes in Cookie Run Kingdom to increase Oyster Cookie's level as soon as you get her.