Stray tells the story of a lost cat trying to find its way home. This orange-coated feline is the game's star, and you will spend a great deal of time looking at the cat. This may leave you asking about customization and if you can change the cat's appearance in Stray.
Is there customization in Stray?
If you were wondering if there was customization in Stray, the answer is no—you cannot change your cat's appearance. While the cat protagonist is certainly cute and adorable, many cat owners want to play through Stray as their own cat. Unfortunately, there is no way to change your cat's appearance outside of outfits.
Are there outfits in Stray?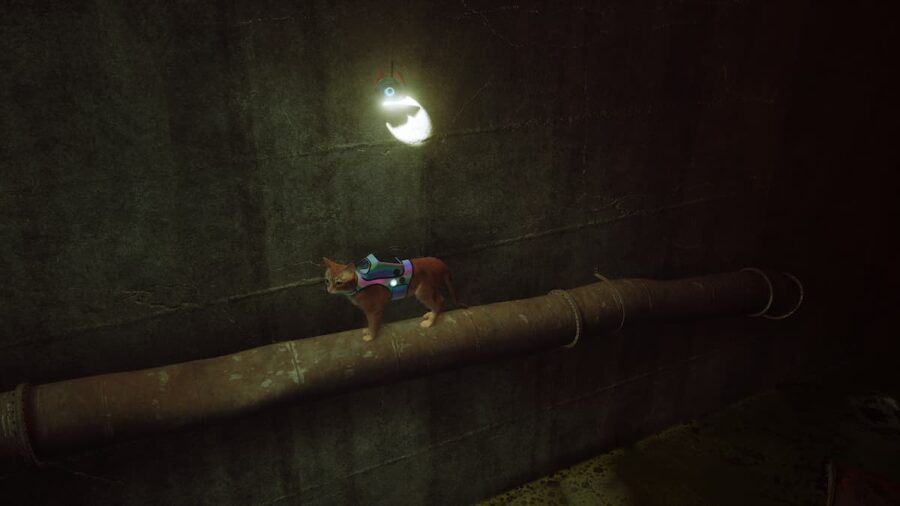 As you progress, you might get tired of looking at the same old vest the entire game. Earning the poncho may leave you wondering if there are outfits in Stray, and the answer is yes. In addition to the regular vest, there is one other vest you can get by collecting all Badges.
Once you do this, you will unlock the rainbow-colored vest and make your stray stand out. At the time of acquiring all badges and the rainbow vest, you will be nearing the final portion of the game, so soak up that awesome vest while you can.
For more information on Stray, check out How to find the secret lab in Seamus' apartment in Stray and How to get the Télé à chat achievement/trophy in Stray on GameTips.PRO.