Call of Duty: Warzone has an extremely crowded Submachine Guns roster. A new SMG is added to the game with almost every seasonal update, let alone the ones added with every new title's integration. Here's a guide to the best Submachine Gun loadouts in Warzone Season 2.
The competition here is tough, and we've included only the most powerful weapons in the class, so don't think twice before picking up any weapon from the following list. Regardless, while picking an SMG for yourself, make sure it has the most essential features, i.e. fast fire rate and mobility.
Table of Contents
2. LAPA – Black Ops Cold War
6. OTs 9 – Black Ops Cold War
9. Fennec – Modern Warfare
1. Welgun – Vanguard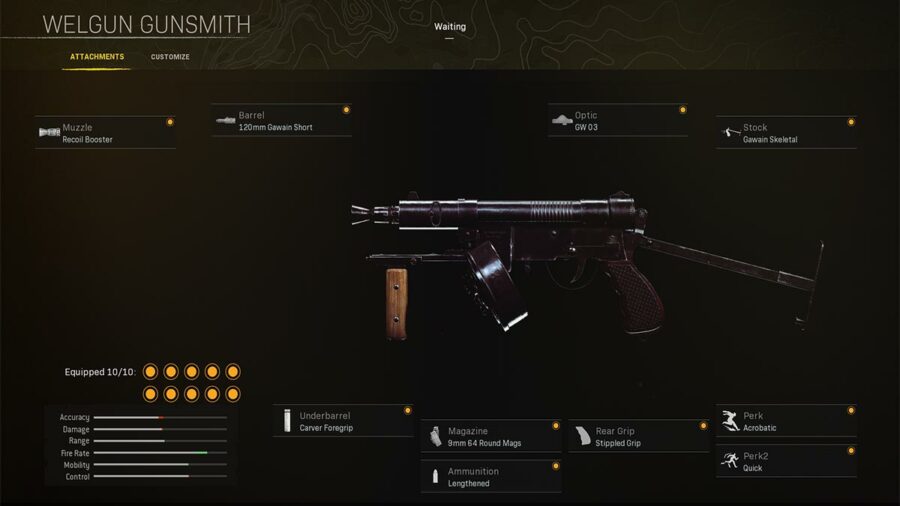 The Welgun was recently discovered as one of the best SMGs in Warzone. It has great fire rate, mobility, accuracy, and a really fast time-to-kill (TTK).
2. LAPA – Black Ops Cold War
Once completely forgotten, the LAPA SMG has risen in popularity and is gradually taking a spot in players' loadouts. Just make sure to use an optic, as its iron sight is dreadful.
Related: Best Assault Rifles in Season 2 of Call of Duty: Warzone Pacific
3. MP-40 – Vanguard
Although not the best weapon statistically, the MP-40 is arguably the most popular of the bunch. It's easy to use, has great damage, and is extremely mobile with the right attachments.
4. MP5 – Modern Warfare
The Modern Warfare MP5 has consistently been one of the best Submachine Guns since Warzone launched. With the 10mm Auto rounds, you get 15 fewer bullets, but an increased TTK.
5. PPSH-41 – Vanguard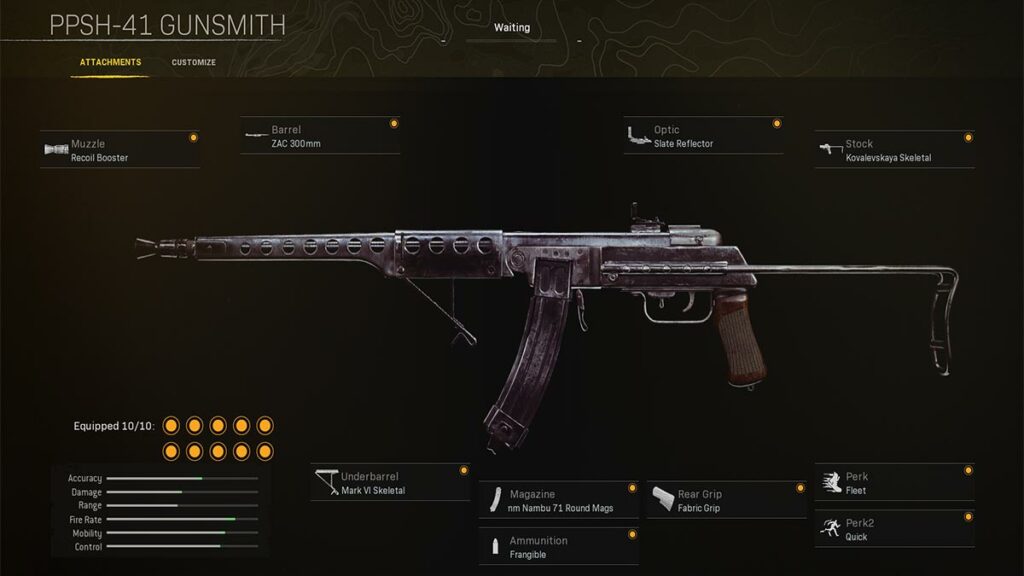 The hipfire PPSH-41 build has been wrecking havoc in Caldera and Rebirth Island since it was discovered. Any variant of this weapon is powerful enough to compete with every other close-range gun in the game. Only thing that holds it back is the high recoil kick.
6. OTs 9 – Black Ops Cold War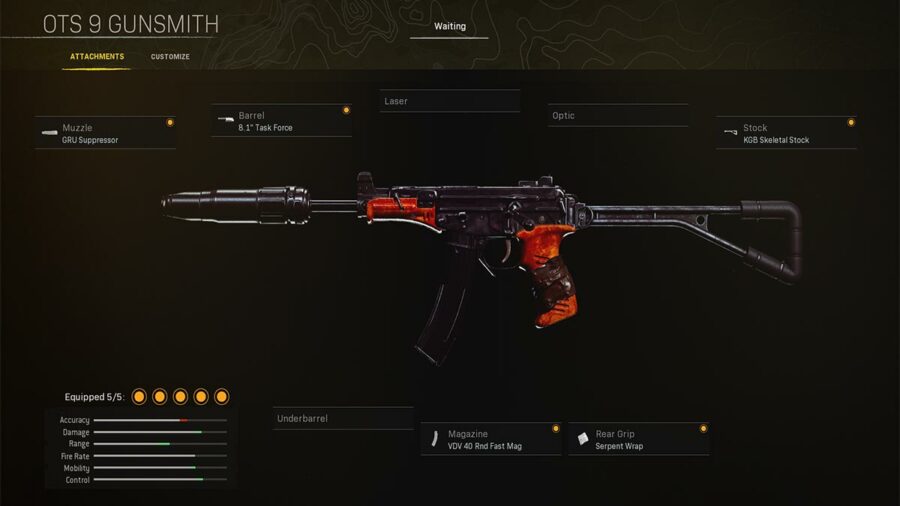 The infamous OTs 9 was the weapon of choice for professional and casual players alike for a long time. It is still great but has been overshadowed by its Vanguard competitors.
Related: Best Rebirth Island Weapon Loadouts in Warzone
7. Owen Gun – Vanguard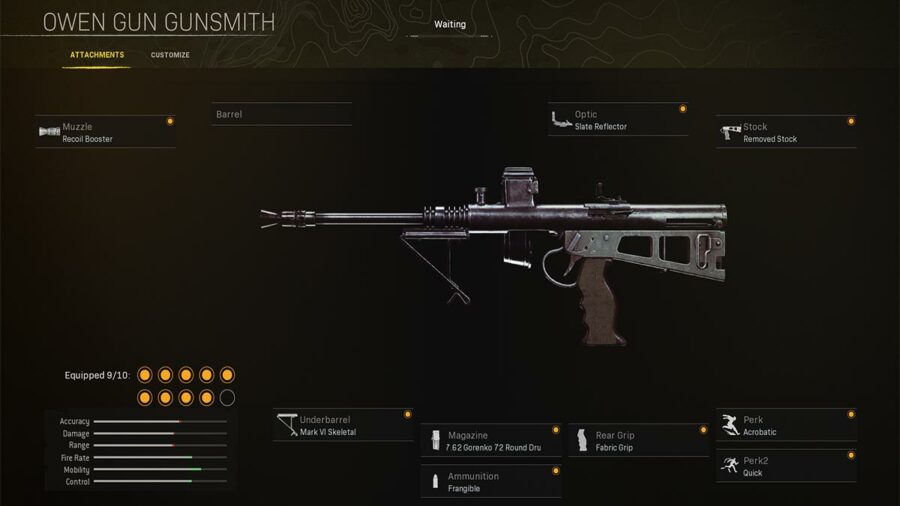 Although fast fire rate is an important factor for a dominant SMG, damage and accuracy are also crucial. That's where the Owen Gun swoops into the list with is exceptional handling and consistency.
8. MP7 – Modern Warfare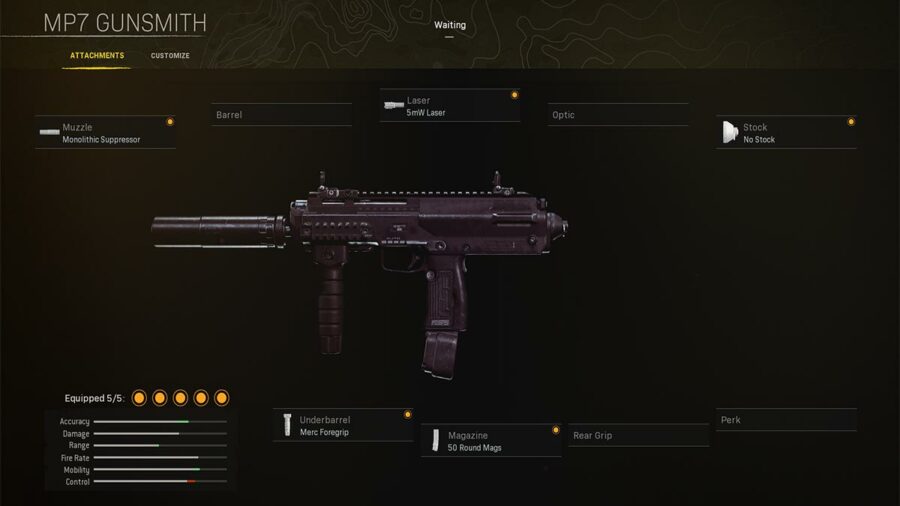 MP7 is the most versatile Submachine Gun in Warzone Pacific. You can customize it based on your requirements and what weapon you are pairing it with.
9. Fennec – Modern Warfare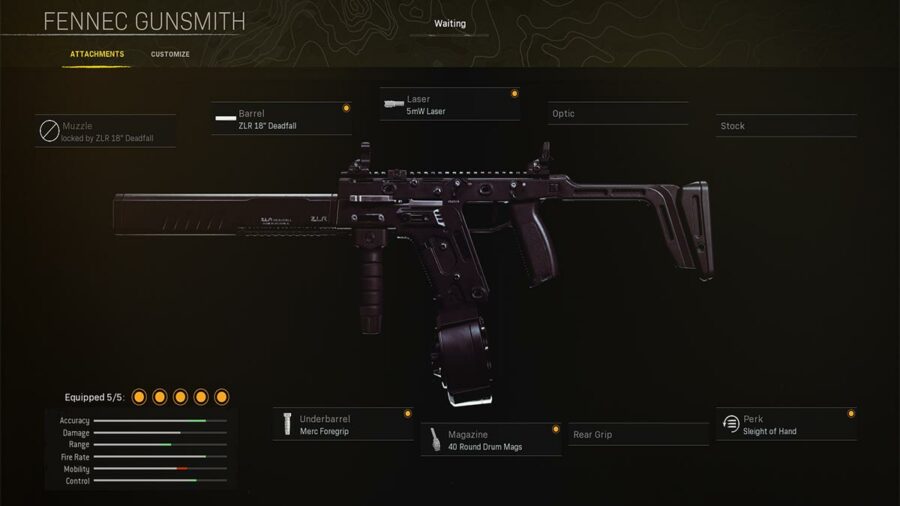 Amongst the fastest firing weapons in the game, the Fennec has a great overall TTK but slower mobility features when compared to its competitors. Moreover, the rapid fire rate becomes a curse for the gun, as its 40-Round magazine runs out of bullets fast.
10. AUG – Modern Warfare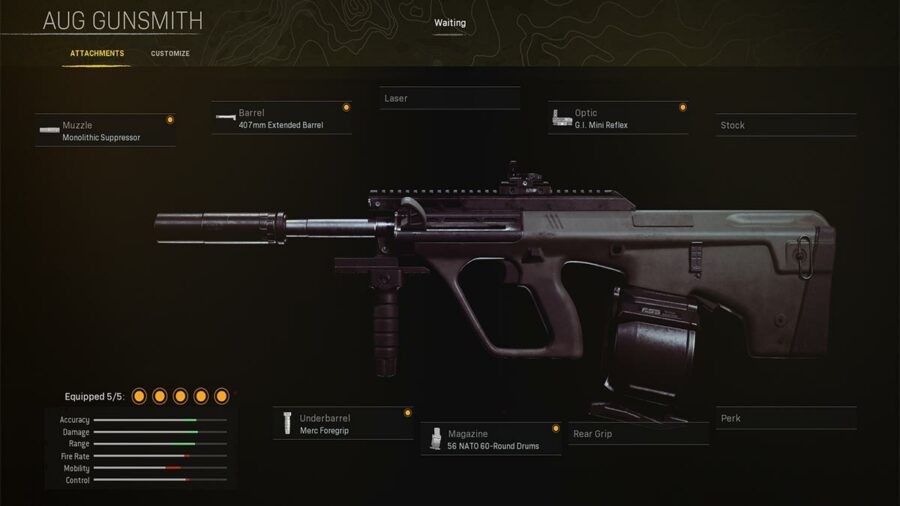 The Modern Warfare AUG may seem like an unusual pick, but it has a wonderful TTK when equipped with the 5.56 ammunition. However, it's very slow and is best paired with a Sniper Rifle.
Honorable Mentions: Cold War MP5, CX-9, Type 100, Bullfrog, TEC-9, MAC-10, Cold War PPSh-41, M1928, and AK-47u.
Stay tuned to Pro Game Guides for more Call of Duty content. In the meantime, head over to our article on – Where to find the Ray Gun in Call of Duty: Vanguard Zombies.