WWE 2K22 features revamped gameplay and controls from previous games, but for the best WWE experience, you may want to tweak the settings a little bit before you play. There are a few settings that can enhance gameplay, depending on your preferences. Here are all the settings to consider changing in WWE 2K22.
Pin System
There are two options for the pin system: The button-mashing Rapid system and the classic timed system. Some players may prefer the button mashing as it feels more like a struggle, but others may like the skill required for the timed system. To change the setting, go to the Options tab, select Gameplay, and scroll to the Pin Mini-Game.
Auto-Reversal for Ground Attacks
This setting is enabled by default and causes the AI to automatically reverse ground attacks after the third or fourth one. Disabling this setting can make the back-and-forth during the match more natural and can make gameplay less predictable. You can also find this setting in the Gameplay settings in the Options tab.
Blood
Blood is disabled by default but can be turned on through the settings and the MyRise mode. There are various in-game blood effects, which is a pretty nice feature if you are ok with the blood. Blood can be enabled in Gameplay Settings as well.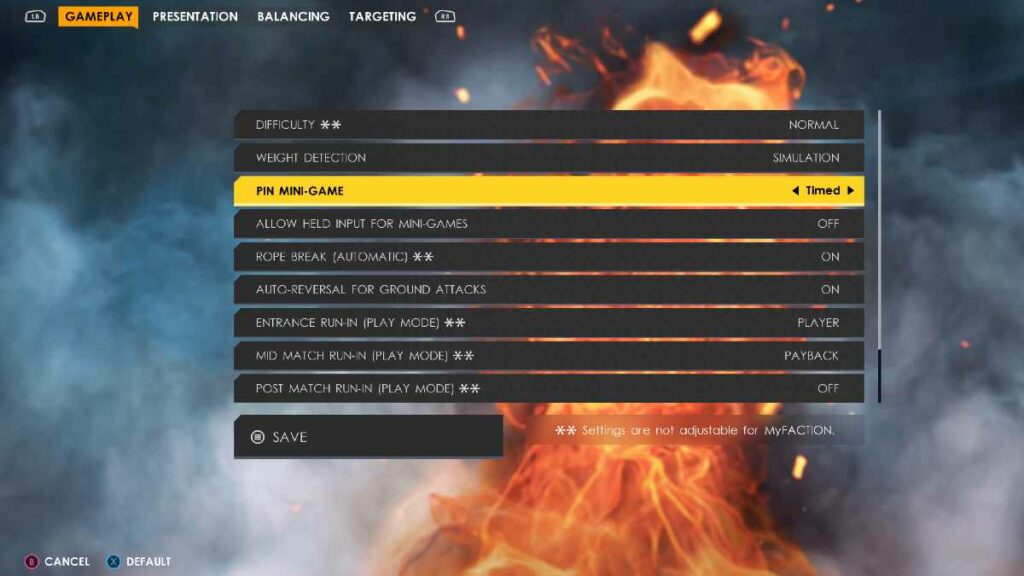 Match Run-ins
Match Run-ins are disabled by default and can affect the MyRise, MyGM, and Universe modes. During feuds and rivalries, match run-ins can be triggered during entrances or during a match at pivotal moments like finishers, submissions, or pin attempts. The setting enabled make matches more realistic, but if you would rather have no interference, it can be turned off in the Gameplay settings as well.
For more WWE guides, check out How to unlock more wrestlers in WWE 2K22 on GameTips.PRO.