There are plenty of changes to get accustomed to for Pokémon Unite players. Not only is there a new map, but a couple of other characters have just hit the roster. One big thing about Theia Sky Ruins is that junglers got a huge buff: There is more farm in the middle of the map to take advantage of. As a result, the quickest way to rank up is to use a strong jungeler and take it to the central area.
Which Pokémon should players use to rank up in Pokémon Unite?
10) Cinderace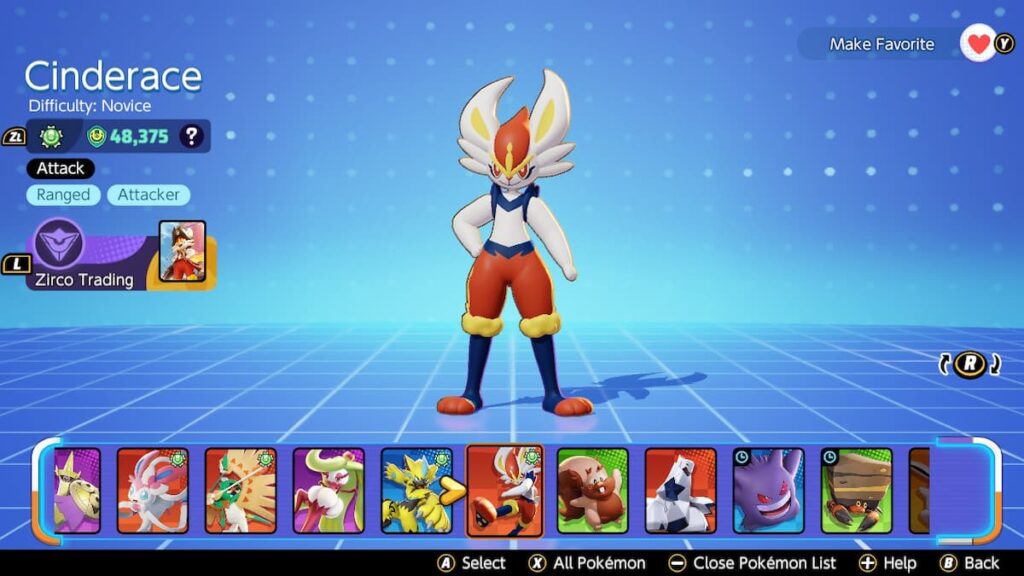 Moves: Blaze Kick and Feint
Items: Muscle Band, Scope Lens, Razor Claw
Battle Item: X Speed
As there is loads of more farm on the new map, it's best to use Pokémon that take advantage of it, like Cinderace. This ADC carry can still dominate games if it gets to level 7 early, which is guaranteed when taking it into the jungle. The only bad part about using Cinderace is that there is more competition for the jungle than ever, and other picks may edge out Cinderace for this position (Gengar, Glaceon, Greninja, etc.).
9) Aegislash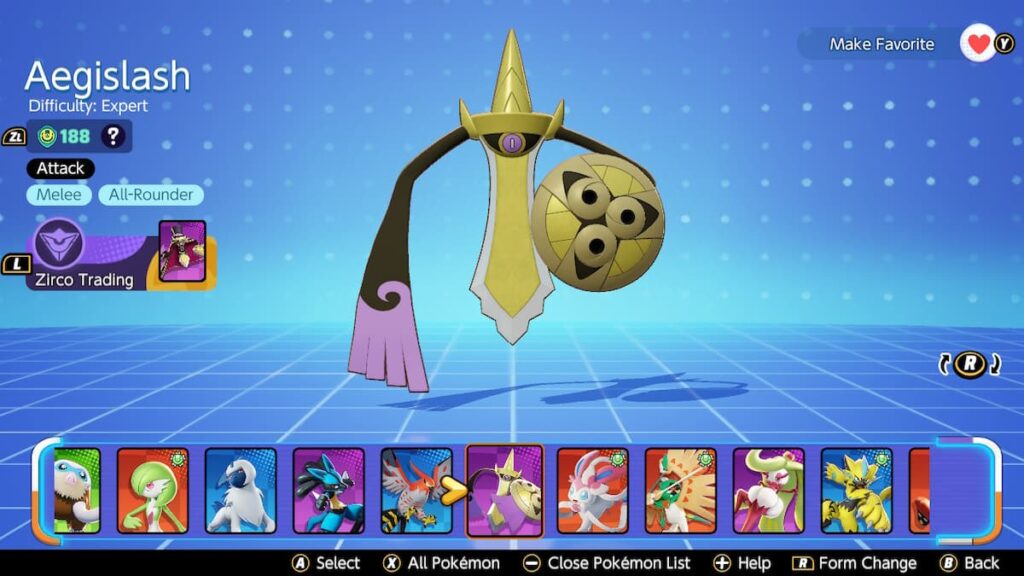 Moves: Sacred Sword and Wide Guard
Items: Focus Band, Muscle Band, Weakness Policy
Battle Item: Full Heal
Aegislash is a weird character in that it somewhat wants the jungle, but it can also thrive in lane with the right support. Once it gets its full kit, Aegislash simply becomes a team fighting menace. Wide Guard can save it from taking lethal damage, which also makes it one of the few optimal Weakness Policy users. Aegislash's Unite Move is also great at picking off a key threat on the enemy team.
8) Cramorant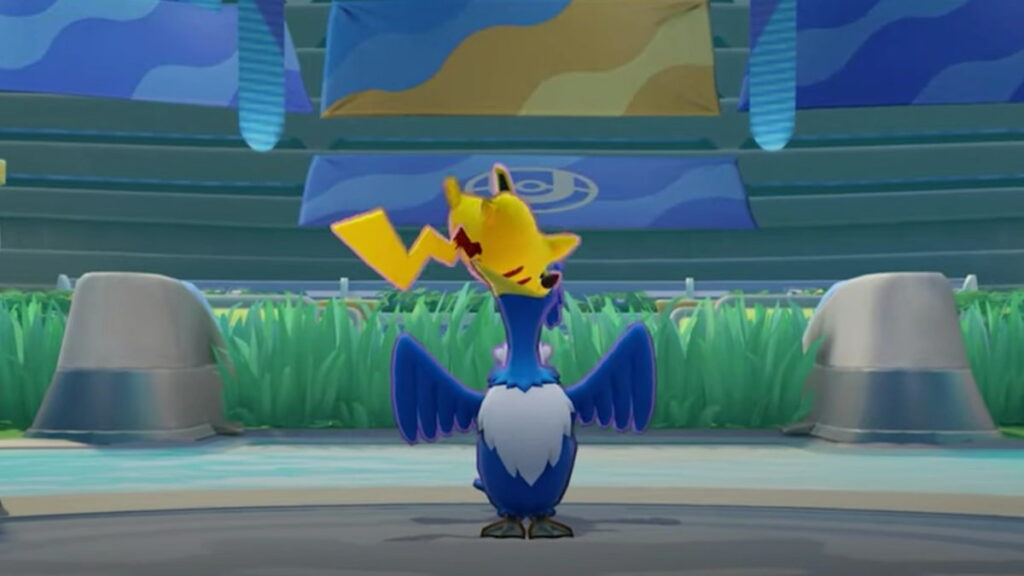 Moves: Surf and Dive
Items: Choice Specs, Wise Glasses, Float Stone
Battle Item: Eject Button
What a wild ride it has been for Cramorant. With the introduction of emblems, this Pokémon went from almost irrelevancy to being a monster to deal with. This mostly comes from the Cooldown Reduction emblems many players choose to run on Cramorant. Cramorant gets even more cooldown reduction if taken into the jungle by taking the Accelgor camp. From there, Cramorant can Dive around the map, dealing damage and disengaging whenever needed.
7) Tyranitar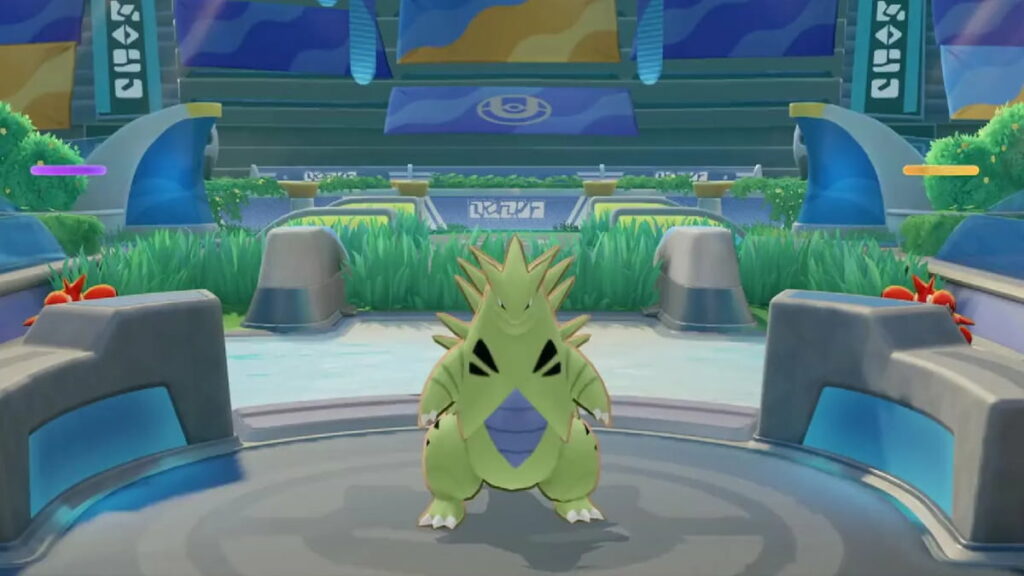 Moves: Ancient Power and Dark Pulse
Items: Focus Band, Muscle Band, Weakness Policy
Battle Item: Full Heal
With a level lead, Tyranitar is practically unkillable. Sand Stream gives it extra Special Defense and Defense, when added with a Focus Band gives the Pokémon almost infinite longevity. This makes it ideal for heading into the middle of fights and soaking up damage. Full Heal makes it more of a threat since it will be immune to crowd control. The thing holding Tyranitar from being ranked higher is that it has a rough early game as Larvitar and Pupitar.
6) Mew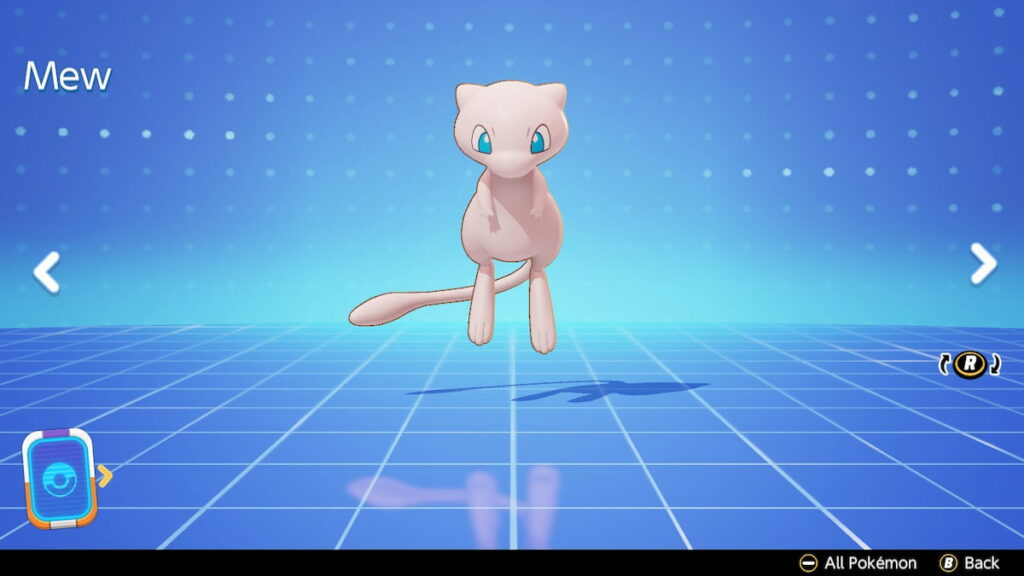 Moves: Solarbeam and Light Screen
Items: Choice Specs, Wise Glasses, Float Stone
Battle Item: Eject Button
The newest addition to Pokémon Unite's cast of characters is also one of the strongest. It can be really frustrating to lane against a Pokémon that gets Solarbeam during the early parts of the match. Some Mew prefers going with Electro Ball to ensure kills better, but Solarbeam makes Mew a great objective stealer and backline mage.
5) Mr. Mime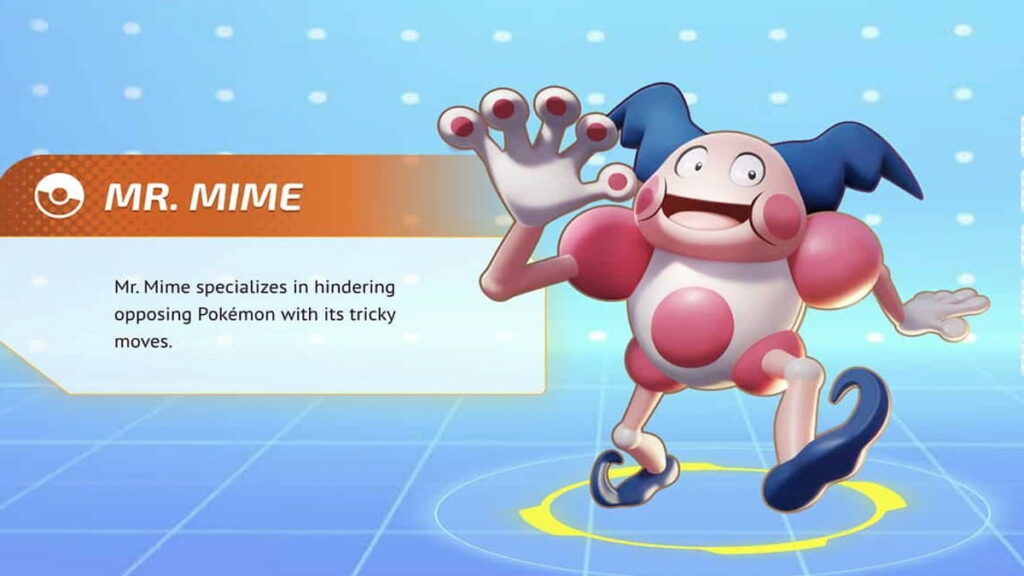 Moves: Power Swap and Psychic
Items: Wise Glasses, Focus Band, Buddy Barrier
Battle Item: Slow Smoke
Mr. Mime started Season 6 with a huge buff. It has since been nerfed a little bit, but no worries, it's still as broken as ever. Mime can flip a lot of 1v1s in its favor by casting Power Swap on an enemy. Casting it on an ally like a Glaceon or a Greninja can keep them healthy through a team fight.
4) Greninja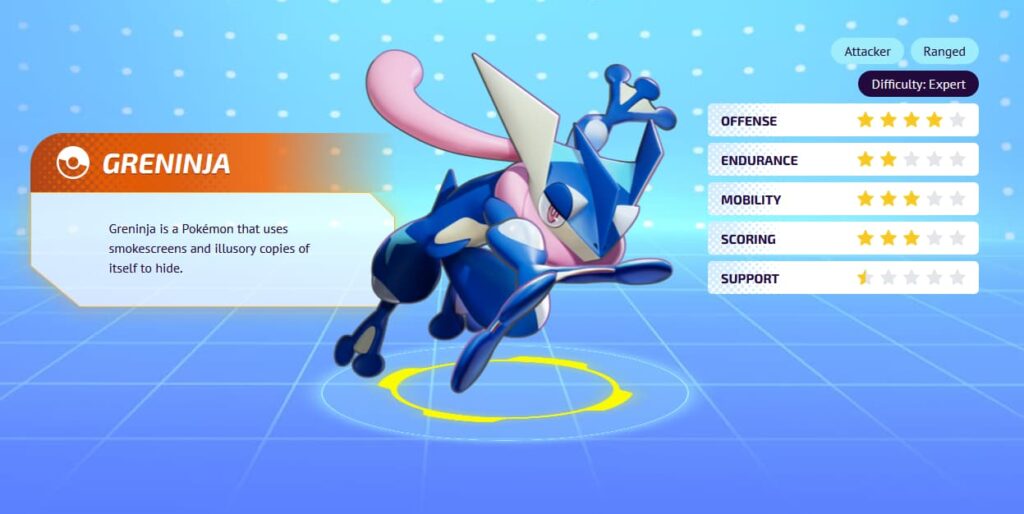 Moves: Surf and Smokescreen
Items: Muscle Band, Focus Band, Attack Weight
Battle Item: Eject Button
Greninja has never been bad in Pokémon Unite, but it's arguably never been this good. Now that there is more farm for jungelers to grab, Greninja can Surf through all of the small Natu and Swablu/Altaria camps around the map. It's not unreasonable to hit level 9 before the first Regieleki, where players can pop their Unite Move and simply snowball from there.
3) Tsareena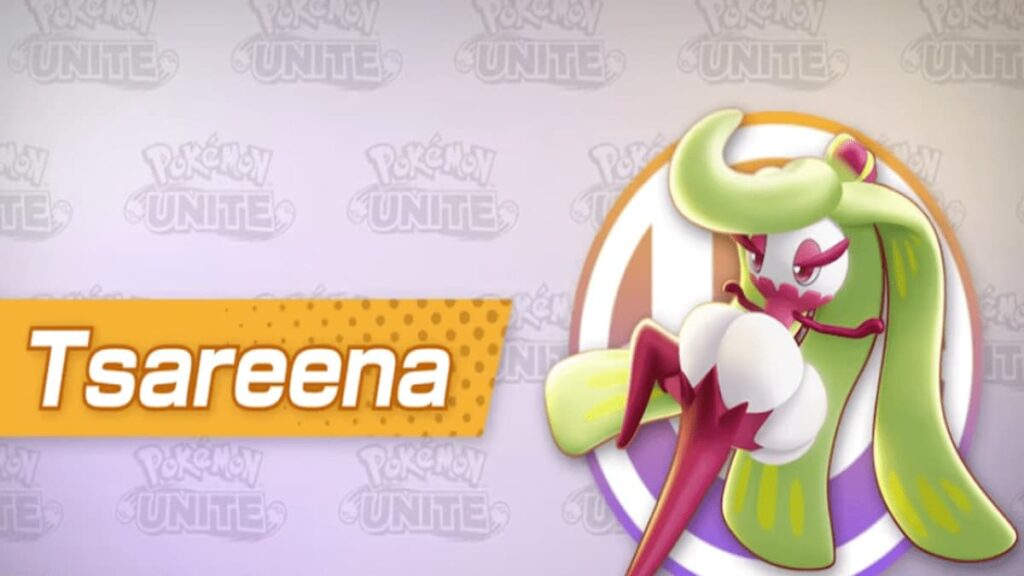 Moves: Triple Axel and Trop Kick
Items: Muscle Band, Focus Band, Attack Weight
Battle Item: Eject Button
It's really difficult for opposing teams to deal with a well fed Tsareena. Meeting this Pokémon in an alley or a brush is a death sentence for any frail teammate. The nerf to Stomp did little to stop Tsareena since it can just run Triple Axel instead. The one thing stopping Tsareena from being a plague on the meta is that it still has a really tough laning phase.
2) Glaceon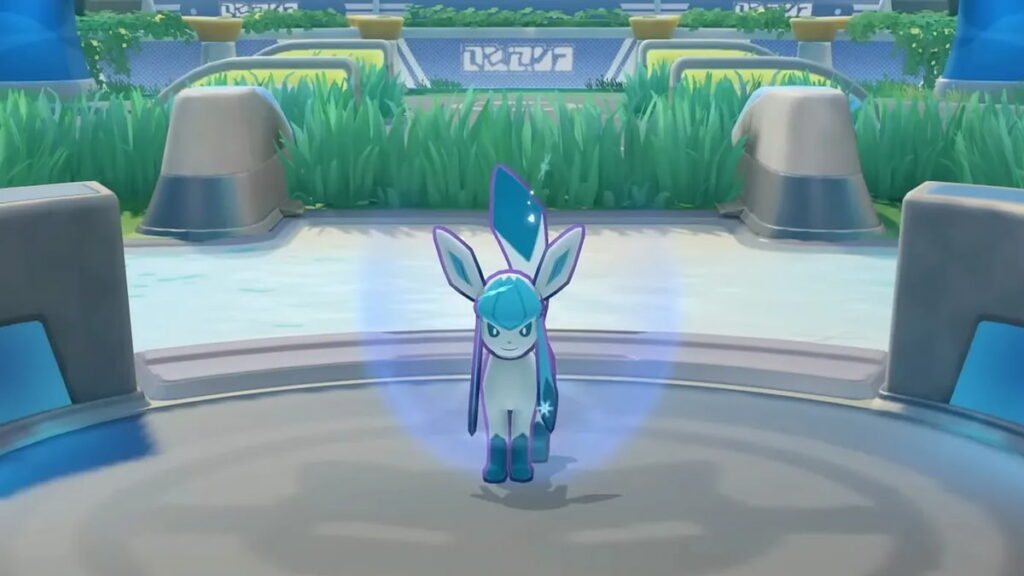 Moves: Icicle Spear and Freeze Dry
Items: Choice Specs, Wise Glasses, Focus Band
Battle Item: X Speed
It almost seems like Theia Sky Ruins was made for a Pokémon like Glaceon. With so much farm lying around, a mobile Pokémon who can carry a game if they are fed thrive here. Glaceon is a unique Attacker in that it has a great matchup against other Attackers: it can use X Speed to escape an Attacker's range while dropping an Icicle Spear behind them.
1) Gengar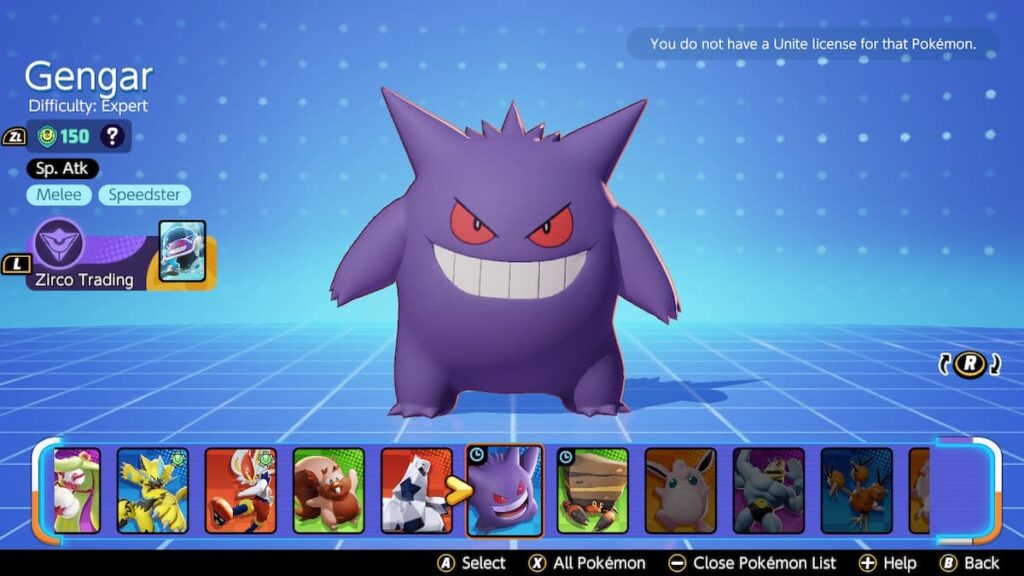 Moves: Dream Eater and Shadow Ball
Items: Choice Specs, Wise Glasses, Float Stone
Battle Item: Eject Button
Gengar is flat out the best Pokémon for solo queue. In competitive play, it's harder for Gengar to perform well with a Blissey on every opposing team. Without Blissey to Safeguard their entire team, Gengar is free to hypnotize everybody and flash behind them for quick and easy kills. Even if a Gengar user finds an opposing Blissey, they won't be coordinated enough to buff all of their teammates. Dream Eater into Shadow Ball simply eats up too much health, and it basically is a one-shot KO for opposing squishies.
Need more Pokémon Unite info? Check out the Pokemon Unite patch notes (September 2022) here at GameTips.PRO!