Minecraft is a simple game in many ways, and one of the simplest things you can build in Minecraft is a set of stairs. But making that staircase look good or interesting, or just work better than other staircases is a difficult feat.
Below we've run down some of the best Minecraft staircase designs, along with some tips to build them. Keep reading to discover the best Minecraft staircase designs.
8) Small Double Staircase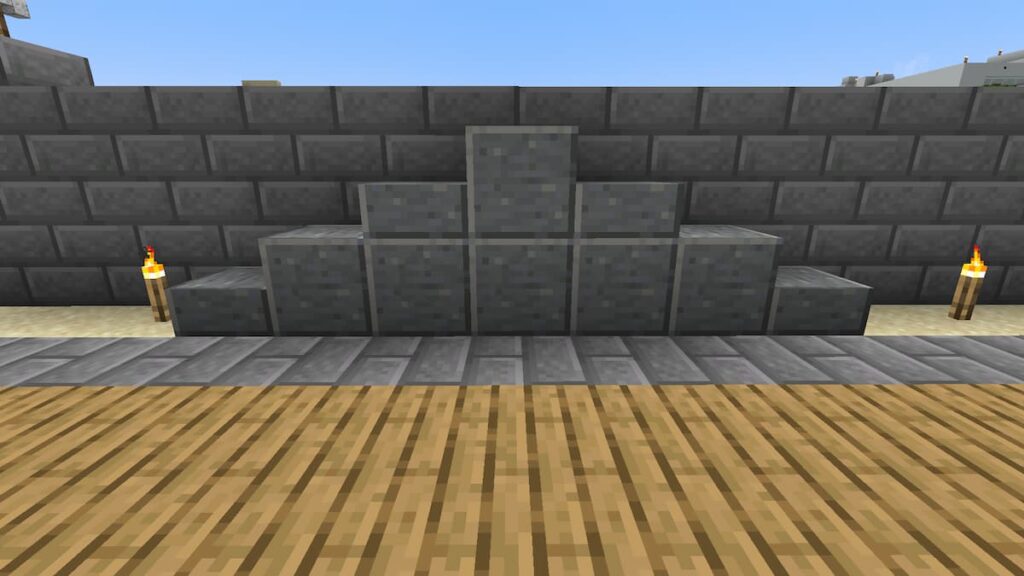 Starting things off very simple is the always utilitarian Small Double Staircase. This is great for those just-too-big-to-jump spots. It also has the added bonus of being so small you can just ignore it on the way down! Really a one way staircase with two ways up!
7) Single L Staircase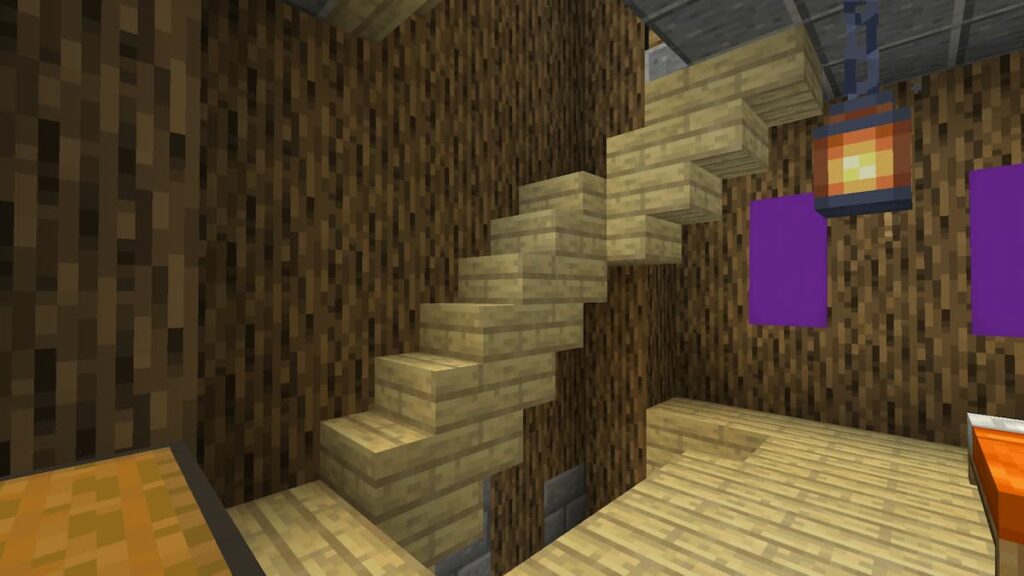 If you're limited on space but need to ascend up five or more blocks, this compact single-block L stair is a great design. Using upside down stairs on the bottom to make it blend more seamlessly, you can fit this in to almost any build.
6) Simple Single Step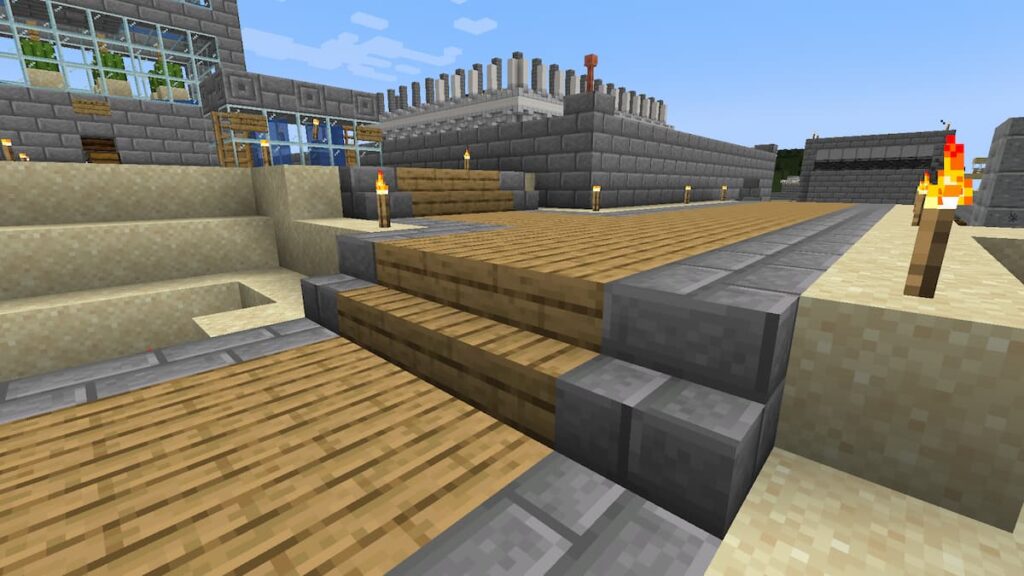 No need to go complicated! Sometimes there's a small lip that you need a staircase for. Just throw down some stairs! This is great for well-traveled paths in your Minecraft world, and just helps make the place look more like you're in control of the wilderness.
5) Compact Spiral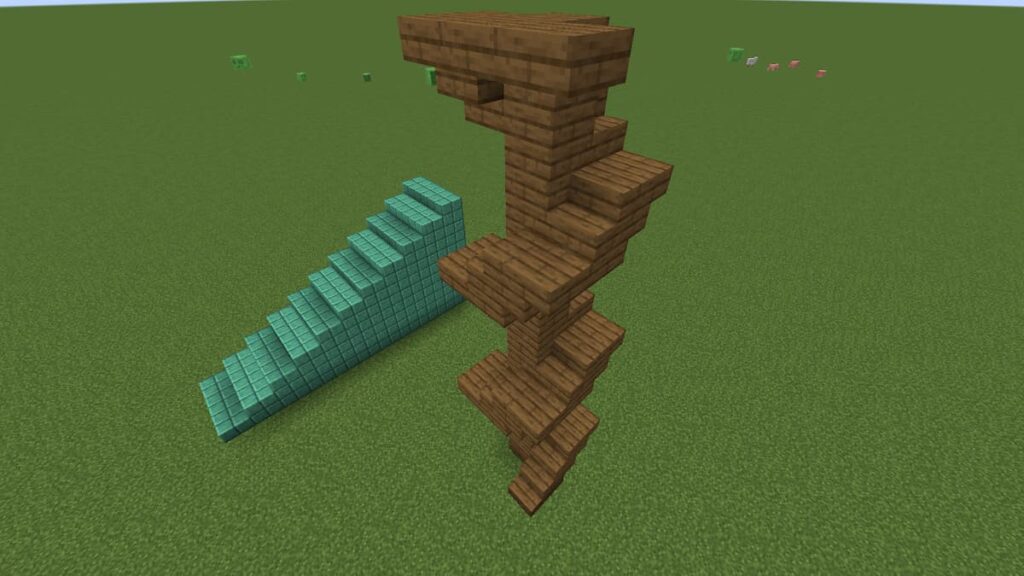 This compact design is perfect for small spaces and looks great too. The spiral staircase is always something people like to include in their builds. This one uses upside down stairs to cover the bottom of the stairs, making incline look more natural. Perfect for tall towers with limited internal space!
4) Compact Imperial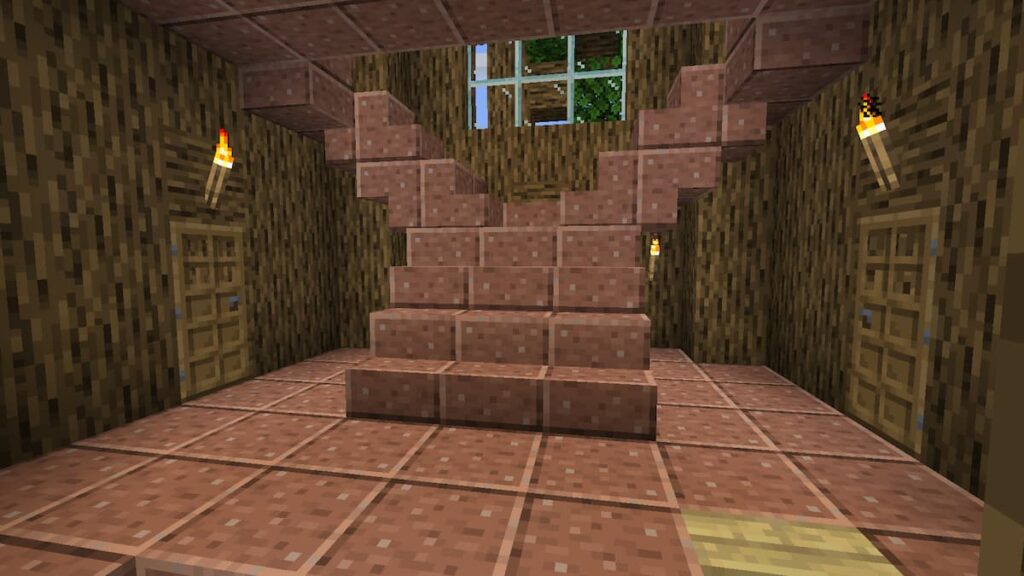 If you want the grandeur of the Imperial Staircase lobby without the space restrictions, this is a design for you. Using slabs and stairs at the first landing make traversing simple (no hops or jumping) and it can fit in an area just five blocks high in total. Great for a tree house (as pictured) or other smaller spaces.
3) Ornate Backstairs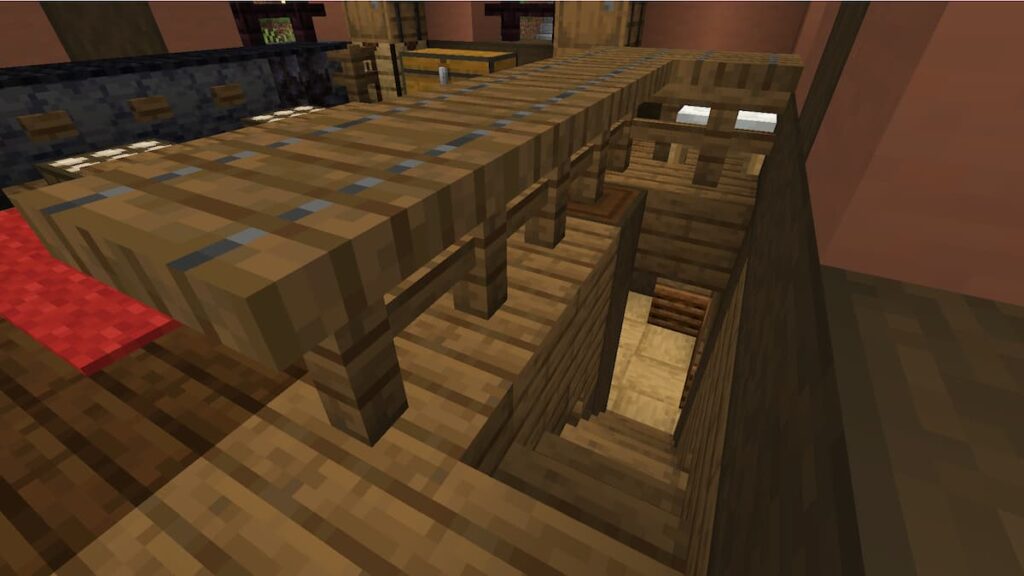 Go over the top with your backstairs. Here we've used trapdoors and fences to create a balustrade that surrounds a very small staircase. While the staircase is small, the look is authentic and rustic, and it's great for sprucing up an otherwise dull build.
2) Ornate Double
The double staircase is peak utility, so why not make it grand and fancy-looking as well? By combining multiple materials/woods, and having the space to make it truly huge, you can make something spectacular with double-sided use!
1) Grand Imperial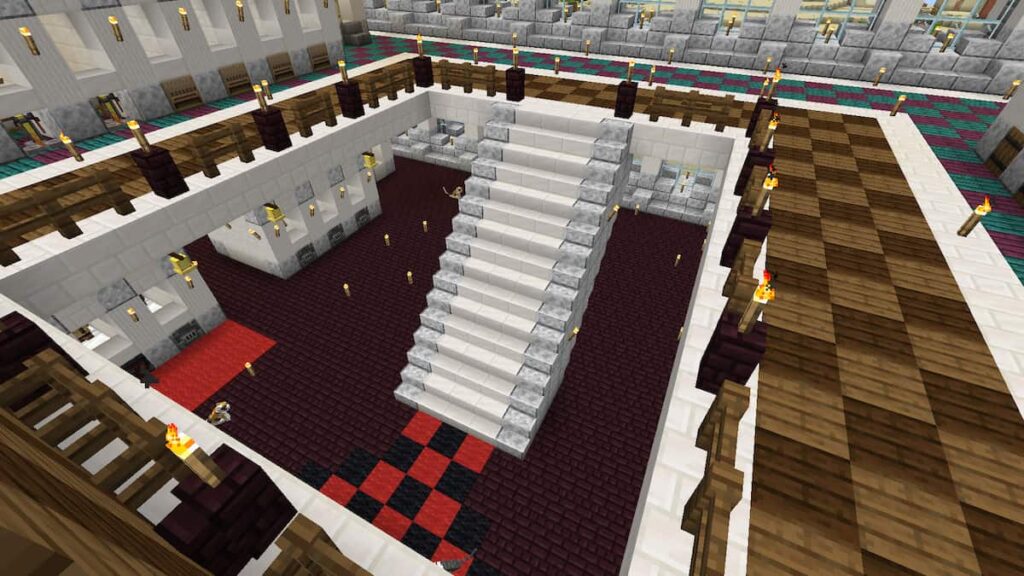 When nothing less than the best will do, build a Grand Imperial staircase. The above example is missing some of the features, but acts as great inspiration. Using the oft neglected Diorite combined with Quartz, you can create some really incredible looking builds that definitely look the part.
For more Minecraft builds, ideas, and guides, check out Best Shader Packs in Minecraft on GameTips.PRO.