Black Ops Cold War Submachine Guns have always been dominant in Call of Duty: Warzone, LC10 being one them. This weapon is extremely easy to control and performs consistently at mid-long range. One factor that holds this SMG back is its slightly slower time-to-kill compared to its siblings.
Here's a guide to the best LC10 attachments and class to use in Warzone Pacific.
Best LC10 Loadout Warzone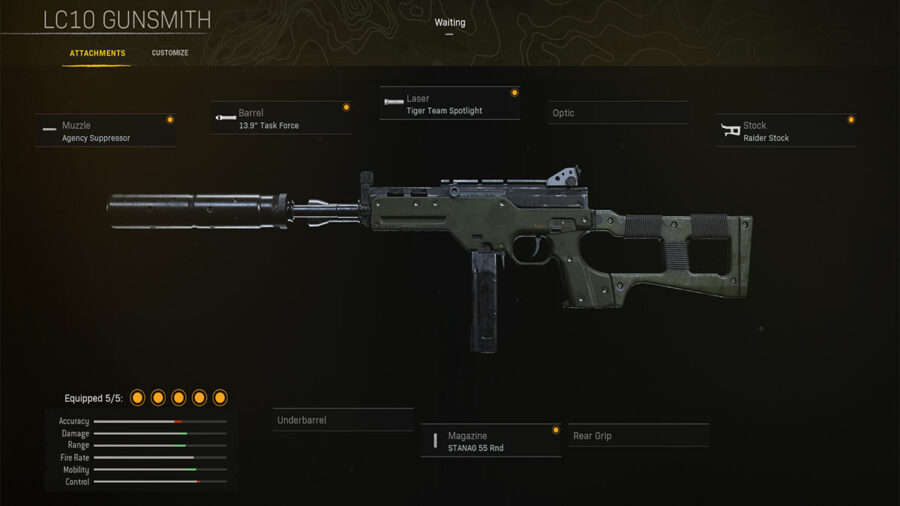 Muzzle: Agency Suppressor
Barrel: 13.9″ Task Force
Laser: Tiger Team Spotlight
Stock: Raider Stock
Magazine: STANAG 55 Rnd
This LC10 build is highly popular and uses the standard Cold War weapon attachment combo. While the Agency Suppressor and Task Force barrel extend the gun's range to its maximum achievable value, the Tiger Team laser and Raider stock boost mobility.
Best LC10 Hipfire Loadout Warzone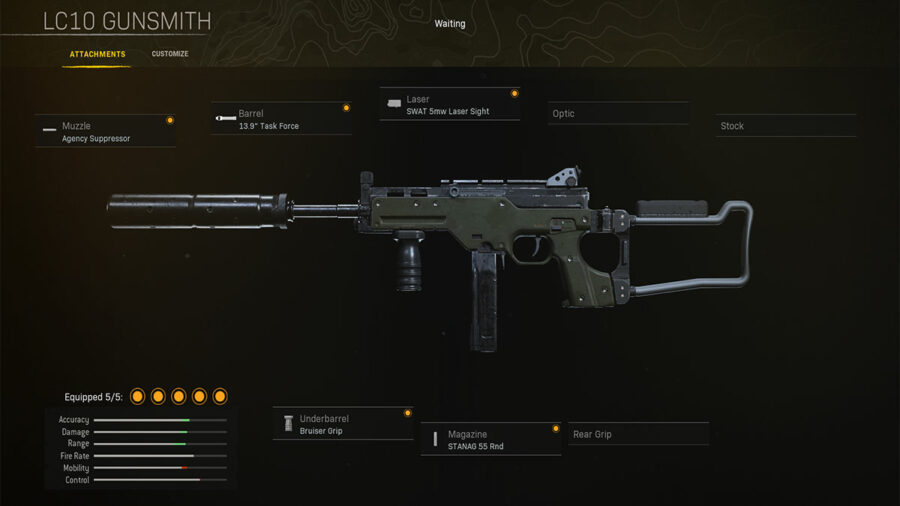 Muzzle: Agency Suppressor
Barrel: 13.9″ Task Force
Laser: SWAT 5mW Laser Sight
Underbarrel: Bruiser Grip
Magazine: STANAG 55 Rnd
If you prefer a run-and-gun style weapon with a tight hipfire spread, this LC10 loadout is for you. here we've swapped just two attachments from the previous build. The 5mW laser and Bruiser grip significantly improve the hipfire accuracy of the SMG.
Best LC10 Class Setup Warzone
Primary Weapon – Vargo 52 / PKM / Swiss K31
Secondary Weapon – LC10
Lethal – Throwing Knife
Tactical – Stim
Perk 1 – Cold Blooded
Perk 2 – Overkill
Perk 3 – Combat Scout / Amped
Stay tuned to GameTips.PRO for more Call of Duty content. In the meantime, head over to our article on How does Caldera Iron Trials mode work in CoD Warzone?