Characterized by their all-black outfits, long coats, and black boots, the Kingsglaive of Final Fantasy XV are prime candidates to be cosplayed as in Final Fantasy XIV. And with the vast array of black outfits and appropriate gear available, it's definitely an achievable look for a glamour plate!
But what are the best Kingsglaive glamours in Final Fantasy XIV? Below we list some of the best ways to replicate the look!
Related: How to Glamour in Final Fantasy XIV
Crystarium/YoRHa Scouting combo
The Crystarium Scouting gear is some of the most ideal for glamouring as a Kingsglaive because of the sigils on the shoulders and the long coat. It fits perfectly with the YoRHa gear from the YoRHa: Dark Apocalypse raids as well to give you a perfect look!
Check out the full glamour set here.
Edenmorn/YoRHa Scouting Combo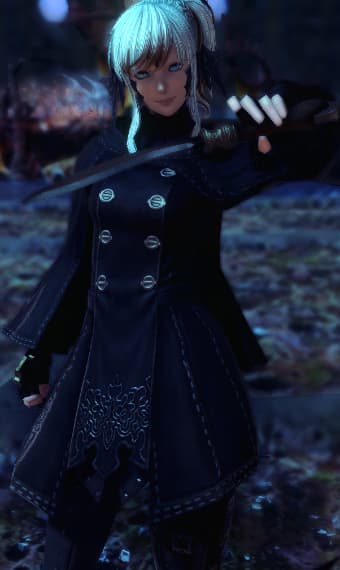 An alternative way to use the YoRHa: Dark Apocalypse gear is with the Edenmorn gear from the later Eden raids. This more gothic gear matches well with the all-black YoRHa gear to capture the same aesthetic for your Kingsglaive glamour.
See the full glamour here.
Noctis look-alike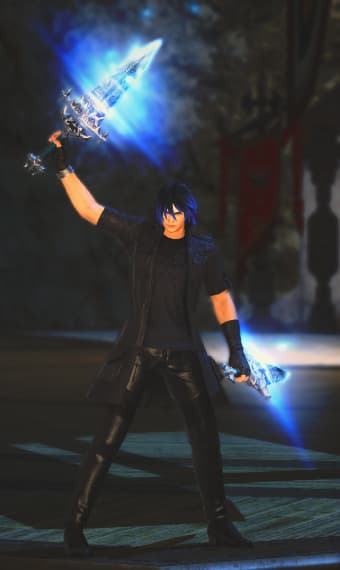 Of course, instead of dressing directly like one of Prince Noctis' bodyguards, dressing as the prince himself is also an excellent way to replicate the Kingsglaive look. That's because Noctis seems to dress himself very similar to his own bodyguards!
Check out exactly what you need here.
Low-level Kingsglaive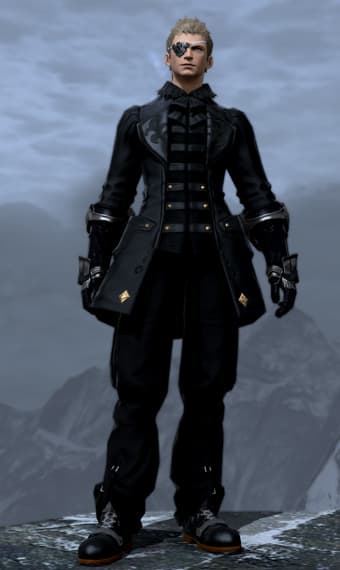 The best thing about this outfit is that it's got a pretty low requirement to use. The only thing over level one and not All-Classes is the gauntlets. These could easily be switched out for something alternative. That means almost requirements for this glamour!
Check it out here.
Aiming Gear Kingsglaive outfit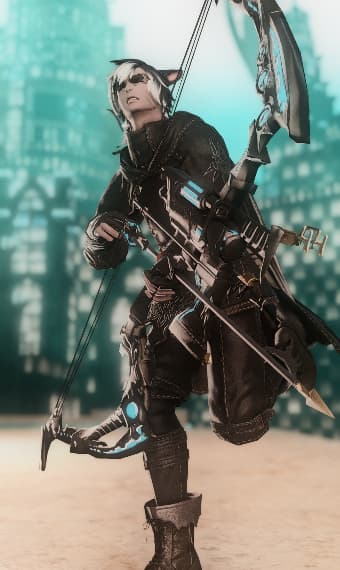 A lot of these Kingsglaive glamours focus on a Scouting or Tanking set. So it's nice to have an option for Machinist, Bard, or Dancer. Machinists especially would look incredible in this set, although the example given is in Bard. 
Find which gear you need for this glamour here.
---
And remember, if you've got it, the perfect way to cap off your Kingsglaive glamour is with the Kingsglaive title, which was available from the FFXV crossover event!
For more glamour information in Final Fantasy XIV, check out How to get Glamour Prisms in Final Fantasy XIV on Pro Game Guides.