There's a trend sweeping through the Destiny 2 community during the month of September. A father made a post in "The Dad Gaming – Dadstiny" Facebook group where he shared that his daughter had passed away in 2020 from Ewings Sarcoma. In an effort to raise awareness for childhood cancers, whose awareness color is gold, it was asked that all Guardians who see the message deck their gear out in the color. With that in mind, here are some of the best gold shaders and where to find them.
Top Gold Shaders in Destiny 2
8. Verdant Crown
Introduced in Season 6 as part of the Revelry Set, Verdant Crown can now be obtained through Bright Engrams.
7. Ancient Believer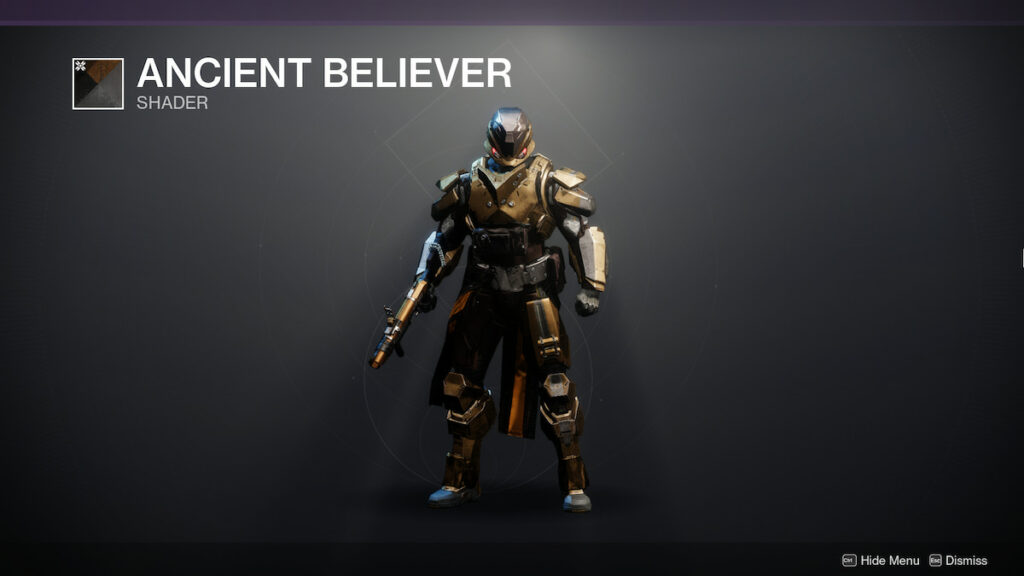 Ancient Believer was introduced in Season 8 as part of the Garden of Salvation raid. It can still be obtained there.
6. Iron Gold
Iron Gold was introduced in Season 7 and can only be obtained by dismantling an item with the shader currently applied.
5. Peat Bog Boogie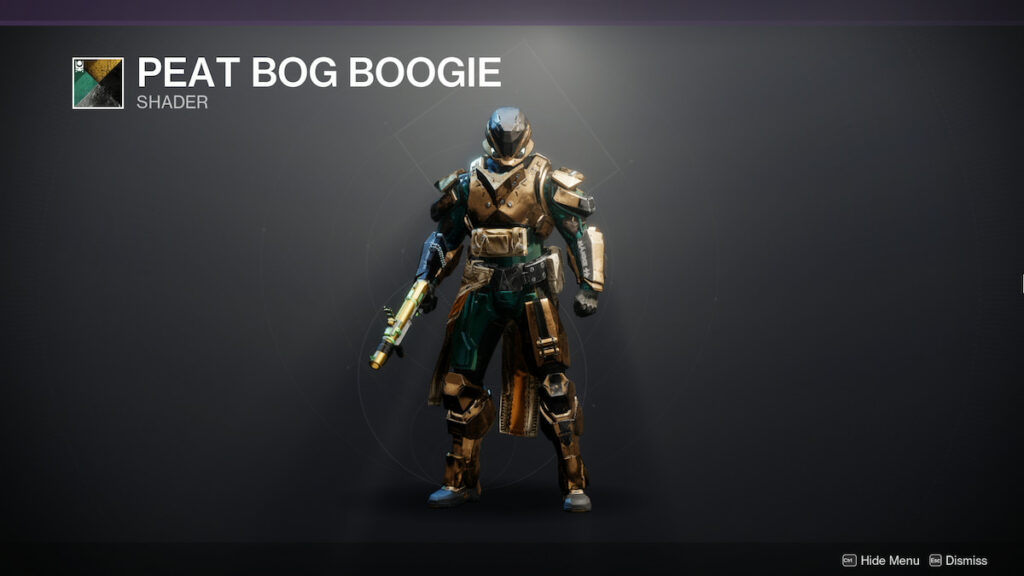 Peat Bog Boogie was introduced in Season 13 and can be obtained from Gambit.
4. Molten Bronze
Molten Bronze came about in Season 3 and can be found in Bright Engrams.
3. Calus's Treasured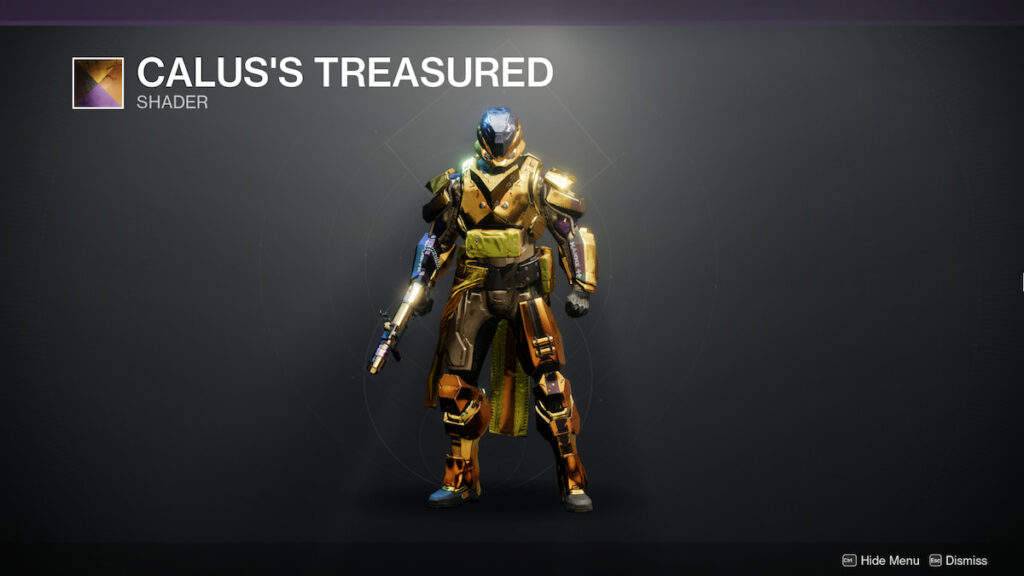 Calus's Treasured debuted in Season 1 and was rewarded for completing the Leviathan raid on Prestige difficulty.
2. Calus's Shadow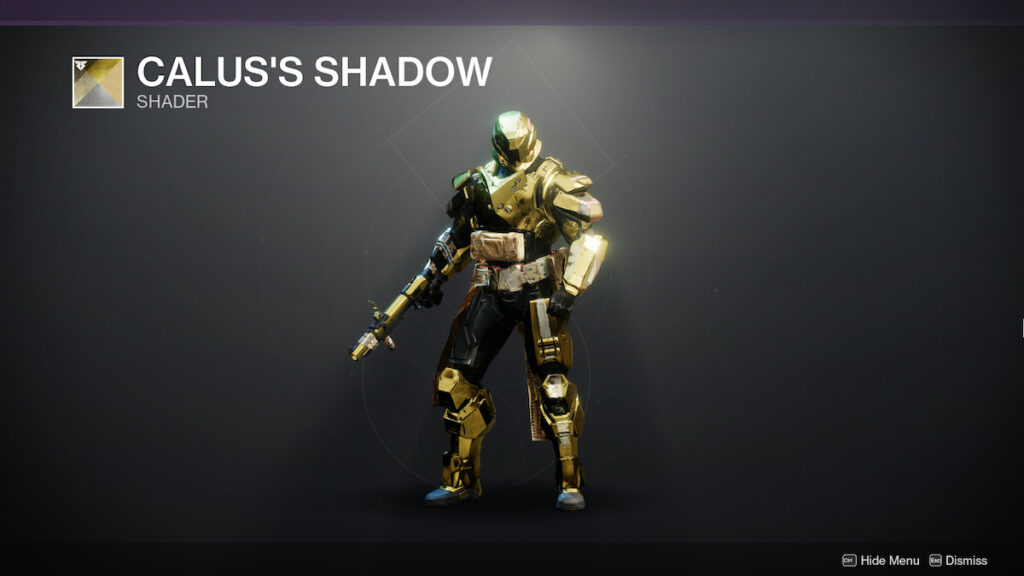 Calus's Shadow was introduced in Season 3 and was an award for completing the Spire of Stars Raid Lair on Prestige difficulty.
1. Dawning Welcome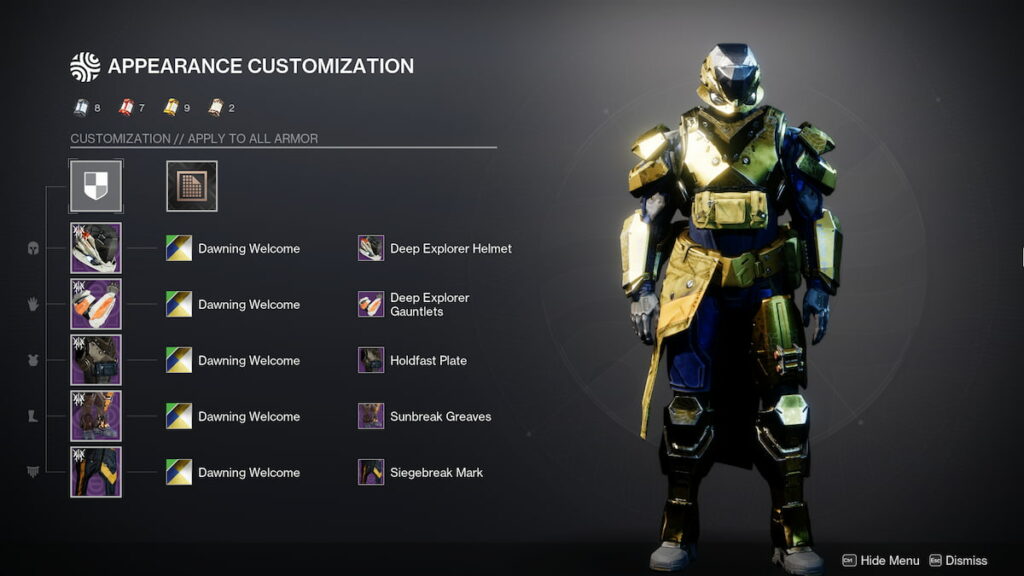 The Dawning Welcome Shader was introduced in Season 9 as part of The Dawning.
For more Destiny 2 goodies, check out All New Weapons in King's Fall Raid in Destiny 2 on GameTips.PRO.