For many years gaming laptops were massive, thick leg-crushers more suited to sitting on a desk than gaming on the go. Thankfully more efficient CPUs and GPUs have come along and given us gaming laptops that are more readily portable, which means you can game wherever you please. Unfortunately, laptops still come equipped with trackpads, which means you're likely going to want a mouse if you plan to do any gaming at all. A good portable gaming mouse should combine long battery life, high DPI, and sleek design that will slip into and out of a backpack or laptop bag pocket without catching.
SteelSeries Aerox 3 Wireless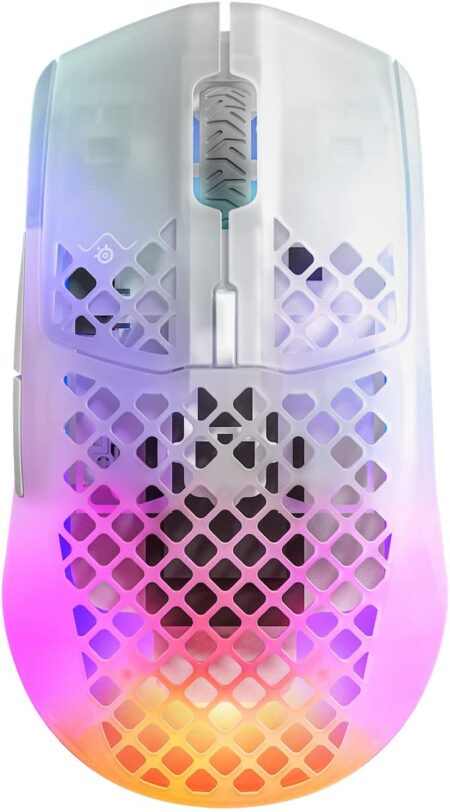 SteelSeries makes more than just high-end gaming headphones. They've been cranking out solid gaming mice for a number of years now, and the Aerox 3 is as simple and elegant as it is functional. It features 200 hours of battery life on two AAA batteries and features a cutout design to keep your gaming hand cool while also reducing the weight of the mouse. It has an 18,000 DPI sensor and has an IP54 rating, which should provide protection against some amount of dust and water (although you should still avoid submerging it). It features dual wireless with 2.4GHz or Bluetooth 5.0 and comes in multiple colors.
Related: Best Vertical Computer Mouse
Razer Orochi V2 Mobile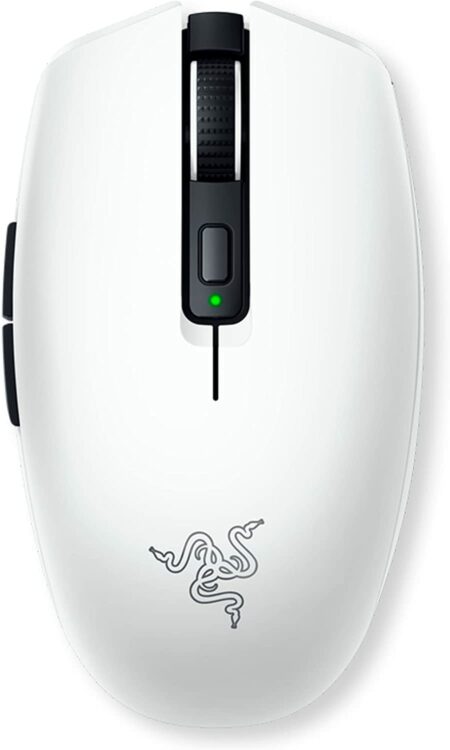 The Razer Orochi shows up quite a bit when discussing portable gaming mice, and with good reason: it's a great design in a very portable package. At less than 60g and with a fully snag-free design it's easy to toss into a backpack or laptop sleeve pocket and cart around, and with upward of 950 hours of battery life, it will always be ready when you are. It uses Razer's own 18,000 DPI sensor and mechanical mouse switches, accommodating either AA or AAA batteries. It's versatile, lightweight, and has so much battery life that you'll probably forget it even takes batteries.
Razer Mamba Wireless
The Mamba uses Razer's sleek-yet-functional design to provide a full-size gaming mouse in a convenient wireless package. The sides are fitted with rubber grips, and it uses an included Micro USB charging cable to charge its 50-hour rated battery. While that's not a lot of battery life given the competition, the charging cable effectively turns it into a regular wireless mouse while it charges. So, if you're after a portable gaming mouse that you won't have to worry about packing a spare battery for then it's a viable option that provides a larger footprint compared to a lot of portable mice. It features Razer's 16,000 DPI sensor, mechanical switches, and has support for full RGB via Razer's Synapse software suite.
Logitech G305 Lightspeed Wireless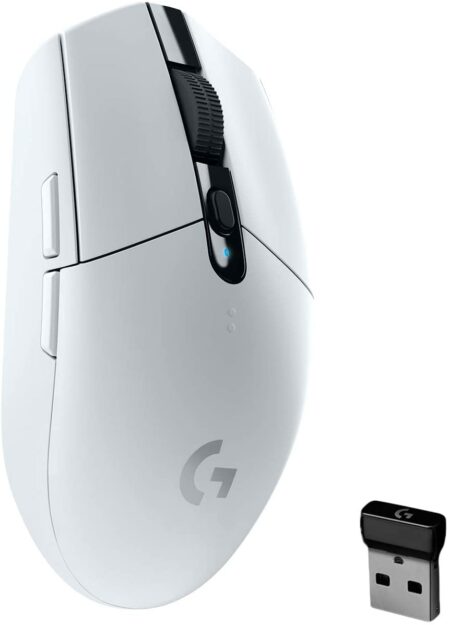 Logitech has packed a lot of tech into a pretty unassuming mouse body with the G305. It's running their 12K DPI HERO sensor, sports a 1ms report rate, and runs for 250 hours of continuous use on a single AA battery. It's a bit heavier than other lightweight wireless mice at 99g but uses that larger size to provide internal storage for its USB receiver inside its battery compartment so you don't have to worry about loose dongles floating around. It's sleek, easy to travel with, and comes in a variety of different color combinations to suit your style.
Related: Best Bluetooth Mouse for Gaming
Logitech G703 Wireless
The G703 is a bit bigger than the likes of Logitech's G305, fitting more into the full-size mouse category, but still maintains the sleek, portable-friendly profile of its smaller siblings. It uses Logitech's 25K HERO sensor, sports a 95g weight, and includes a 10g optional weight if you like your mouse to have a bit more heft to it. It's rechargeable with an included Micro USB cable, and sports a 35-hour battery life. That shorter battery life means you'll definitely want to keep the charging cable handy, but you won't need to cart around batteries in your laptop bag.
If you're gaming on a laptop then a solid gaming mouse is essential, and it's certainly a nice convenience to have even for basic productivity tasks. Trackpads might get you by on slow-paced games, but they're just not up to snuff when it comes to anything faster-paced.
For more hardware guides check out When can I expect my Steam Deck to arrive? and Best Gaming Monitor Stands on Pro Game Guides.
This article includes affiliate links, which may provide small compensation to Pro Game Guides.