In FIFA 23, players build a squad from scratch in the Ultimate Team game mode. Having the correct formation and tactics for your squad makes a massive difference in competitive matches, and winning individual battles on the pitch is far from easy. Every formation has some weakness, and choosing the proper formation for your squad will take a fair bit of trial and error. Similarly, playing certain players out of their regular positions is bound to affect your team's performance. Naturally, players are eager to know what are the best FUT attacking formations to play in FIFA 23. Here are some of the best and most effective FUT attacking formations in FIFA 23.
Best FUT attacking formations FIFA 23
4-4-1-1 (2)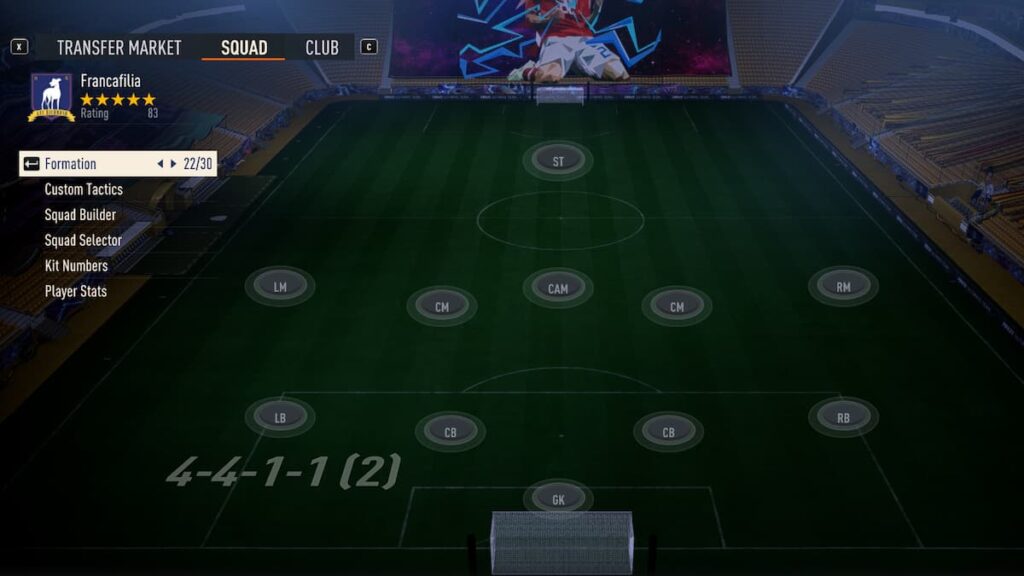 Starting with one of the easiest formations to use with any squad composition in FUT is the 4-4-1-1 (2) setup. This formation features five midfielders, four defenders, and one forward. The CAM position is versatile as it links up the play with the striker and wingers on the flanks. You can effectively use pacey players on the wings, while a Lengthy striker and a couple of ball-winning midfielders would suit the overall composition. Your wingers will make forward runs while the striker drops down to defend during transitions.
5-1-2-2
The 5-1-2-2 is generally considered a defensive formation but can be one of the strongest attacking setups with the proper players. This formation has three Center Backs and three Center Midfielders to stop the opposing team from running it down the middle. The winger-backs are the backbone of this formation as they have to constantly make forward runs to support the two strikers. If you have winger-backs like like Alphonse Davies, Achaf Hakimi, Trent Alexander-Arnold, and other top players as RB/LB, then we recommend using this formation.
4-3-3 (2)
Previously known as 4-3-3 Holding, this is one of the most balanced attacking formations in FIFA 23. The midfield is secured with two CM and one Center Defensive Midfielder. The winger-backs and forward wingers need to support each other for this formation to work. Make sure to bring your forward wingers back during defense, and similarly support them with overlapping runs from winger-backs. While this formation is strong, it's often vulnerable to formations with more midfielders, like 4-1-4-1 or 4-5-1.
4-1-4-1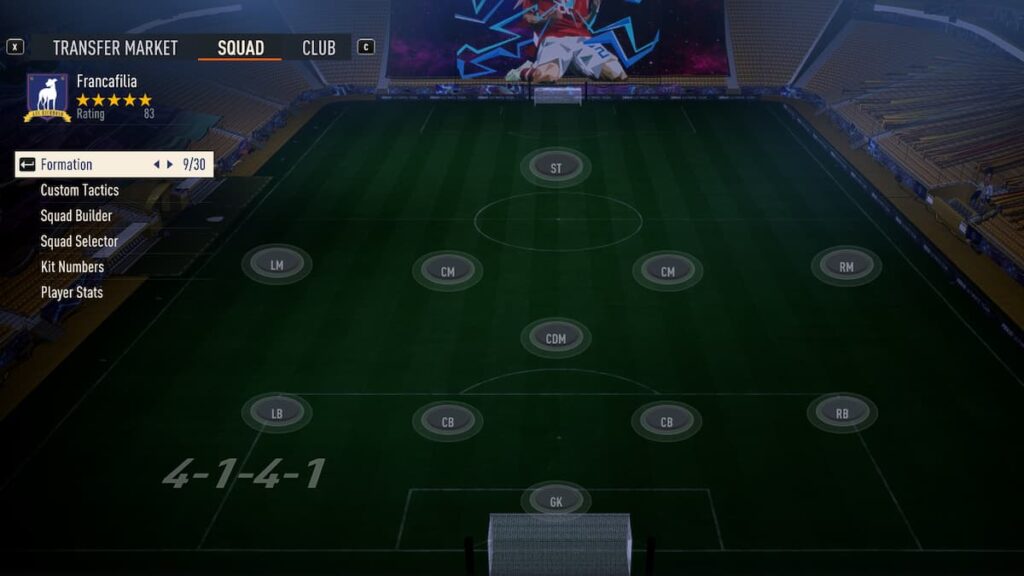 The 4-1-4-1 is another top formation to use in FUT, and it is widely considered one of the best attacking formations in FIFA 23. The five midfielders covering the backline provide perfect support to the lone striker. The wingers and winger-backs make forward runs and drop back for defensive support. Quick build-up passing and possession tactics are the best options to run with this formation. If you have pacey strikers, use the long ball tactic while defending to create brilliant counter-attacking opportunities.
4-1-2-1-2 (2)
The classic 4-1-2-1-2 diamond formation features two attackers, two Center Midfielders, and one Defensive Midfielder to support the back four. The Center Midfielders cover midfield and drift inside during build-up play, while the strikers tend to drift wide or get in behind the defense. What this formation lacks on the flanks, it makes up for with central players. The CAM and CDM are key to this formation, as these two players most often play a free roam role to easily transition from attack to defense.
For more FIFA 23, check out Best FIFA 23 Celebrations and how to perform them on GameTips.PRO.