The wonderful thing about Fortnite is the ability for players to earn and purchase a wide variety of skins to use to best suit their personalities. Here is a look at some of the most out of this world alien skins Fortnite has offered to date:
Joey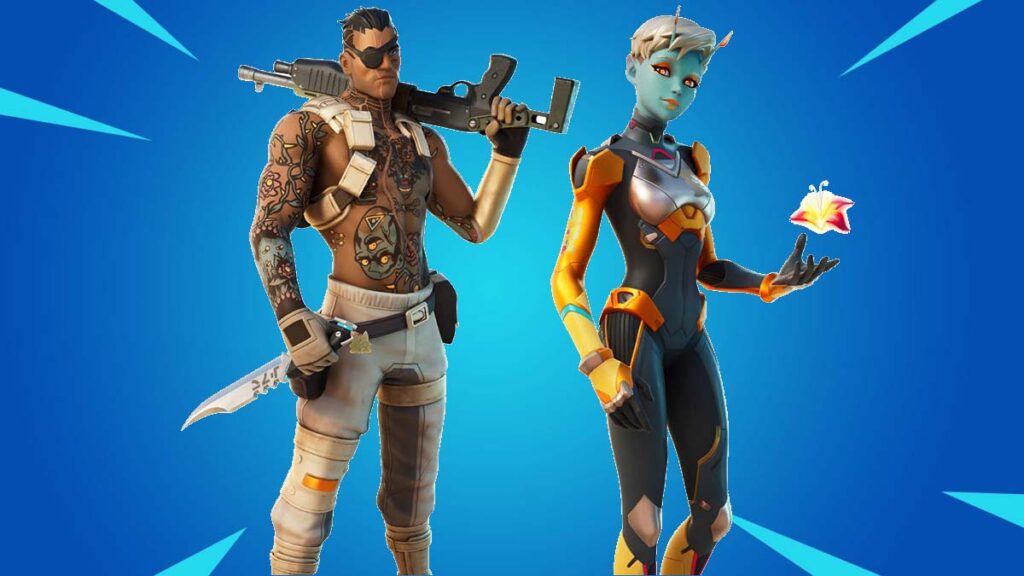 On the surface, Joey looks like an ordinary mercenary, with his combat gear, six-pack abs, tattoos, and cool eye patch. Of course "he" looks a bit different when unzipped, a built-in emote players were able to earn through the Fortnite Chapter 2, Season 7 Battle Pass. Joey offers players two distinct looks for the price of one when equipped.
Human Bill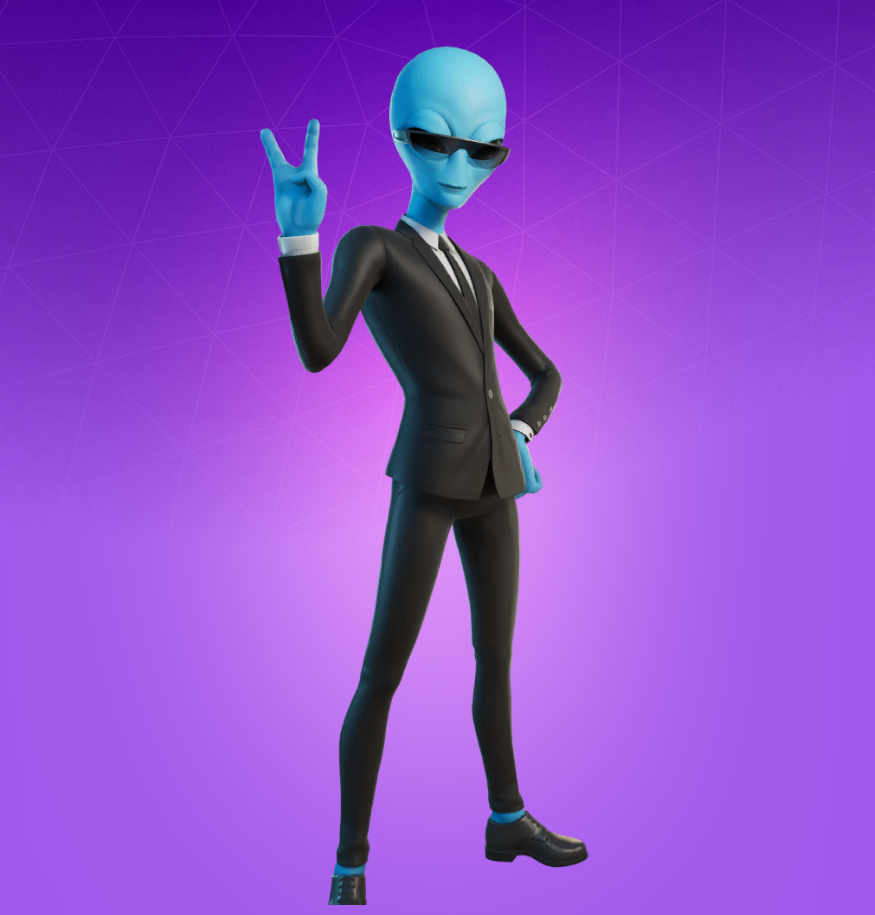 Human Bill looks like a typical "Grey," but actually has over 4000 variations thanks to the customization options in Fortnite for the skin. This is a great skin for those or pulp sci-fi with more traditional views on how aliens look, and who want to get a bit funky with the overall design.
Related: Best Fortnite Skins released in 2021
Gamora
Gamora is a licensed Marvel skin that was released in 2021 as part of the Guardians of the Galaxy set. This version of Gamora has more in common with her comic appearance than she does with her Marvel Cinematic Universe one and has some killer accessories like a cloak and sword to go along with her.
Trepasser Elite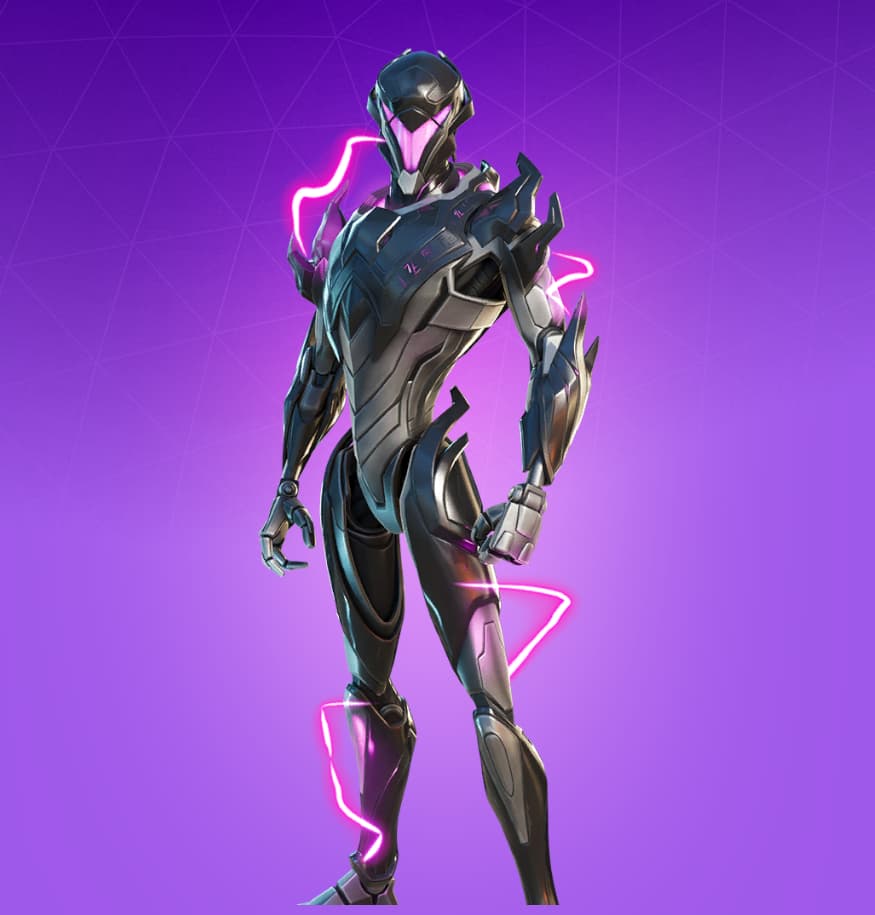 Trespassers were quite annoying as hostile NPCs in Fortnite, but Trespasser Elite has to be one of the slickest looking skins around. To make this skin even better, it has a "Cubed" style that arrived in Fortnite Chapter 2, Season 8 to add some quadratic excellence to an already awesome skin. It is like having a tiny little Kevin as a head.
Xenomorph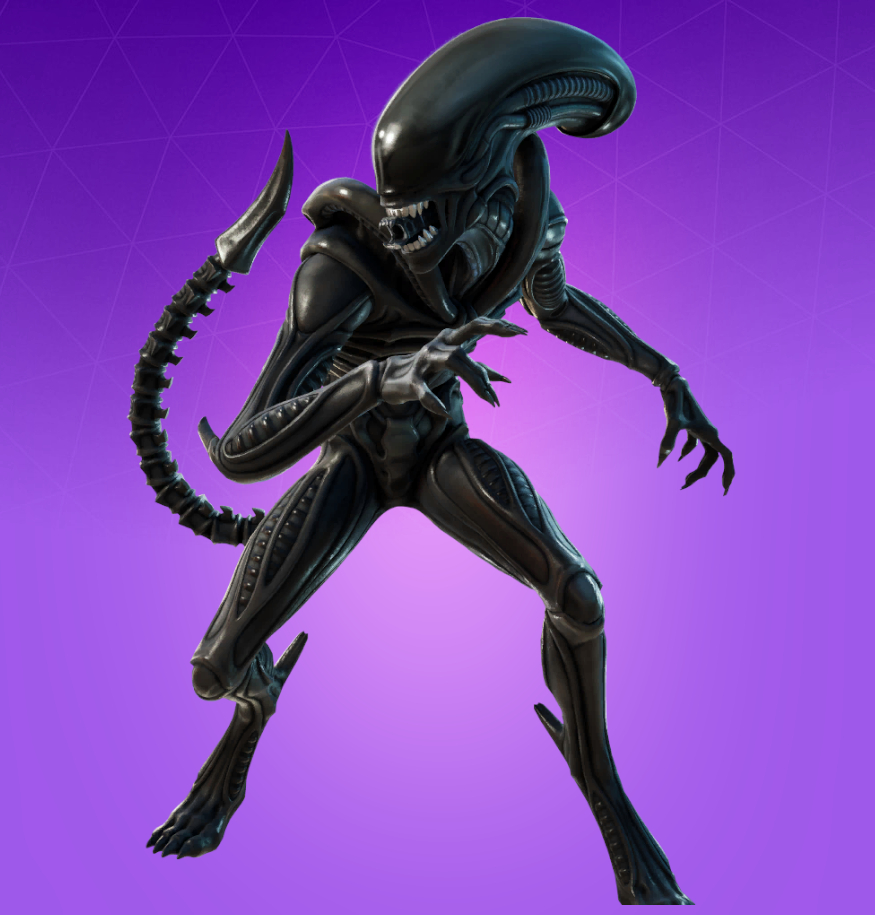 There are few things more terrifying than the Xenomorph from Ridley Scott's Alien franchise. A creature whose sole purpose is to multiply and kill, it has a super hard exoskeleton, dual jaws, and acid for blood. While it is a bit silly seeing one of sci-fi's most perfect killing organisms running around with an assault rifle, the Xenomorph still earns its place as the best alien skin in Fortnite.
For more Fortnite guides, check out Best Fortnite Animal Skins on Pro Game Guides.