Final Fantasy XIV's housing system is one of the most compelling parts of the game. If you're lucky enough to get a house, decorating it with furnishings and items is incredibly fun and satisfying. But there are a few items that you can't live without in any FFXIV house. Here's a list of some of the best Final Fantasy XIV Housing items.
Essential FFXIV housing items
Below we've listed some of the most must-have items in a Final Fantasy XIV house. Some of these are practical items that make your house functional, while others are just items that look so good you've got to have them in your home. 
Oriental Bathtub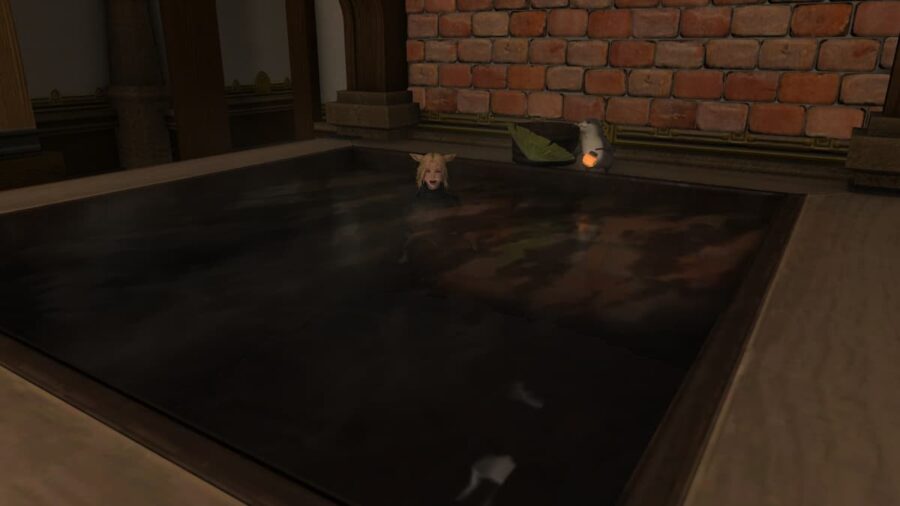 This large bath is ideal to create a relaxing spot or hot-springs style escape for your adventurer. With sparse details, it's able to fit into any interior, although it is pretty massive, so you'll probably need to dedicate a good portion of your space to it. 
Large Garden Pond
The Large Pond turns the dull grass outside your house into something far more interesting. This transforms the dull surroundings of the house into something unique. It can be the centerpiece of a garden or something to just add character.
Wall Planter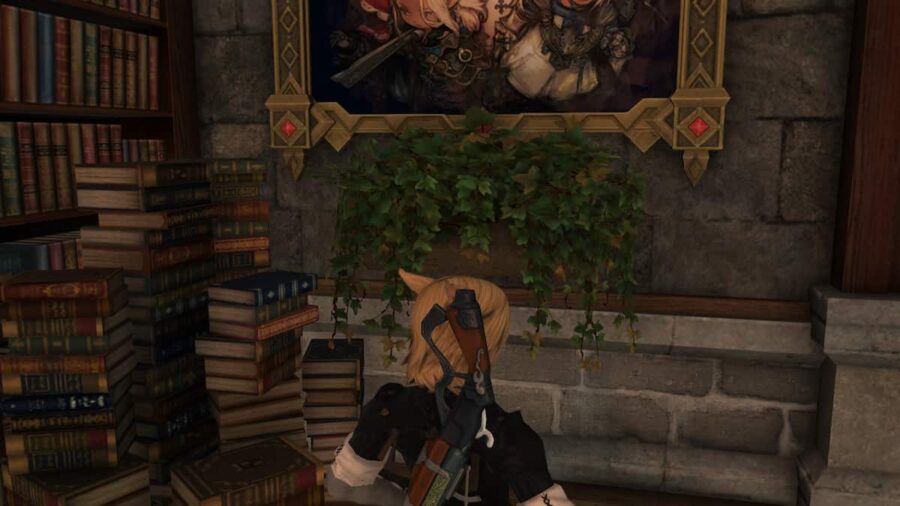 One of the most versatile pieces of decoration in the entire game, the Wall Planter is perfect anywhere. It can sit ontop of bookshelves, on partitions, on cabinets, and instantly gives character and greenery to the surroundings. Whether you're going for a cottage core escape or a luxury mansion, this never looks out of place.
Chocobo Stable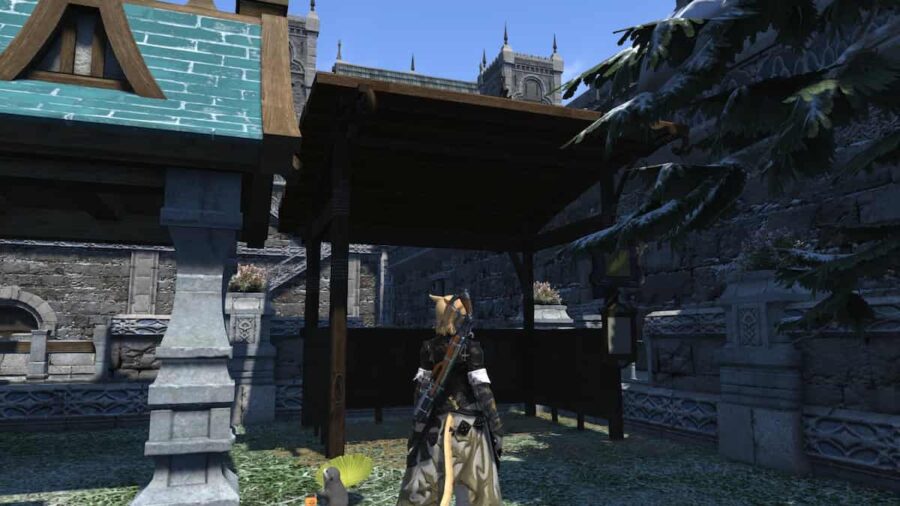 On the more practical side of things, the Chocobo Stable is where you can train and feed your Chocobo to customize their colors. This is one of the main attractions of owning a house, so making sure you have one of these somewhere on your property is essential.
Masonwork Stove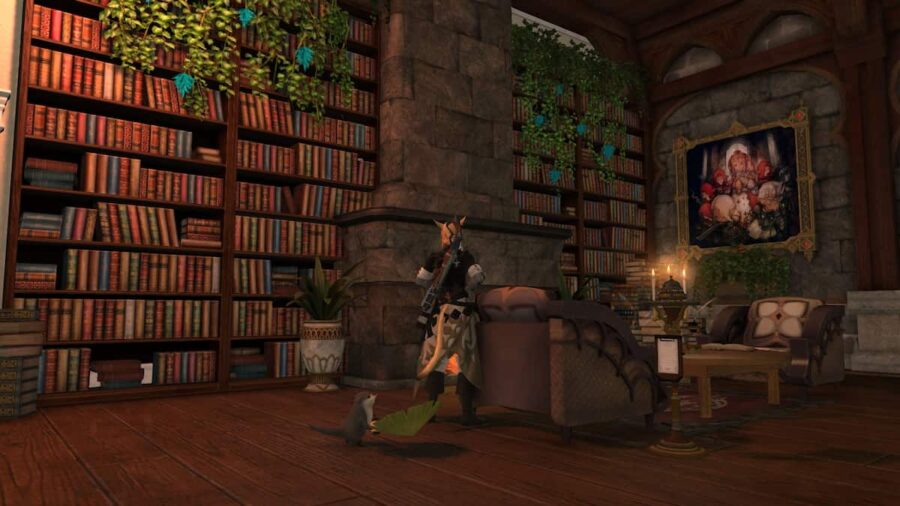 The Masonwork Stove is a huge stone fireplace that you can fit in anywhere. It's the perfect centerpiece for your house's central area and can stand alone or against a wall, giving depth and warmth to the interior. Plus you can jump on it and sit on the mantle!
South Seas Couch
An L-shaped couch that's one of the most comfy-looking in the game. Since this is a cheap and basic item available from most vendors, it's perfect for every home. And it fits in with a lot of decors thanks to the neutral colors.
Mounted Bookshelf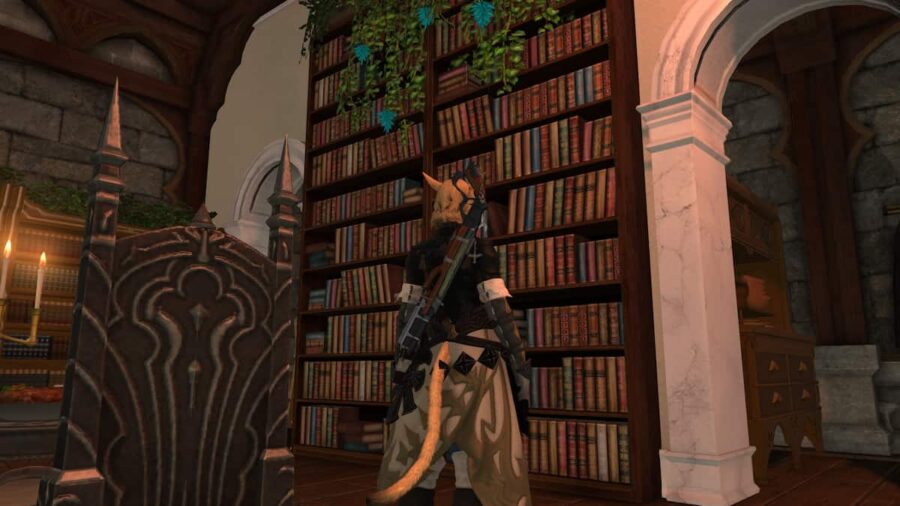 Turn any room into a huge library with these mounted bookshelves. Honestly, this piece of furniture should be in every house, as it fits so perfectly. What's more, it can be augmented with partitions and wall decorations to really make it feel like something unique.
Orchestrion
Another super practical piece of furnishings, the Orchestrion gives you a way to change the music inside your home to any of the Orchestrion rolls you've unlocked. Ideal for changing up the vibe and feel of your home.
Summoning Bell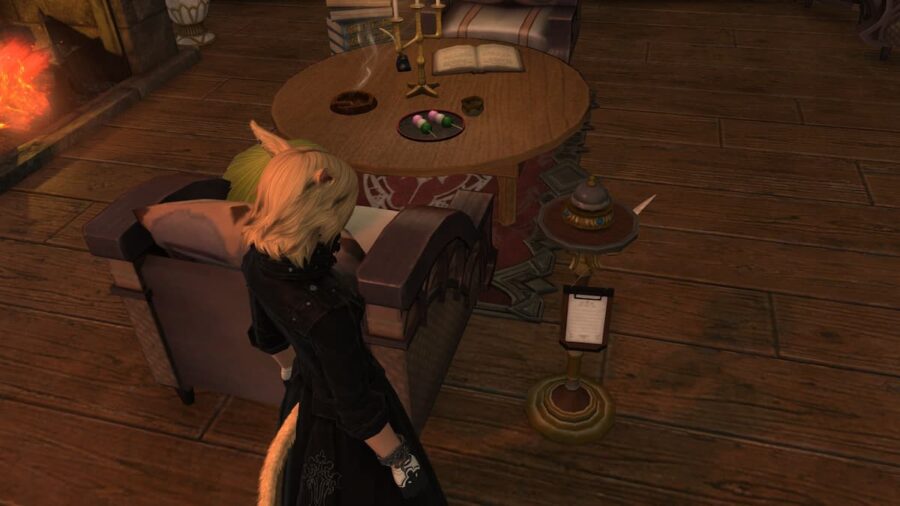 Tired of heading outside to talk to your retainers? You don't have to if you have this Summoning Bell. It's smaller than the ones you'll see in cities and looks a little better as well. It fits in well as part of a reception area
Mini Aetheryte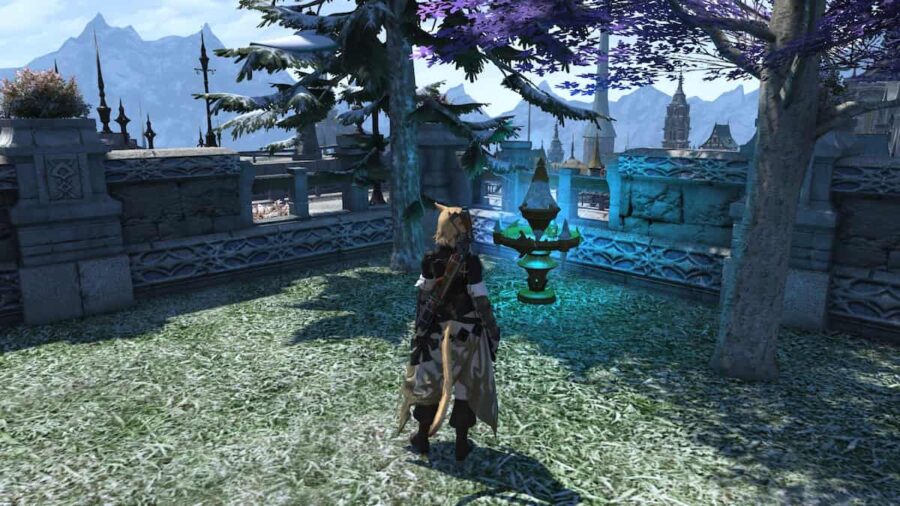 The most essential piece of furniture for your house is the Mini Aetheryte. Without this, you won't be able to directly teleport to your housing plot and will have to instead teleport to the housing ward entrance. It should be the first purchase you make for your new house in Final Fantasy XIV.
Need to earn some gil to pay for all these pieces of Final Fantasy XIV furniture? Check out Where to View All FFXIV Market Board Prices on GameTips.PRO.