MLB: The Show 22 players can earn XP towards the Faces of the Franchise program by playing across all game modes. The Faces of the Franchise program features player choice packs, items, and Stubs. One of the best rewards in the program is the Faces of the Franchise choice packs that contain five 90 OVR players from one division.
Since they are all 90 OVR, choosing one can be pretty difficult, but you do get multiple packs throughout the program, so you have a chance to get players you may have missed. If you are still filling out your lineup, it is a good idea to choose certain position players that can add to your lineup. Otherwise, you may want the best player, so here are the best players from each pack.
AL West Pack
The first pack in the program comes from the American League West division. The best Faces of the Franchise cards in this pack are CF Mike Trout or SS Corey Seager. Trout provides a lot of upside with great speed, fielding, and power hitting. His many quirks include very useful ones like Pressure Cooker, Unfazed, and Read Dead.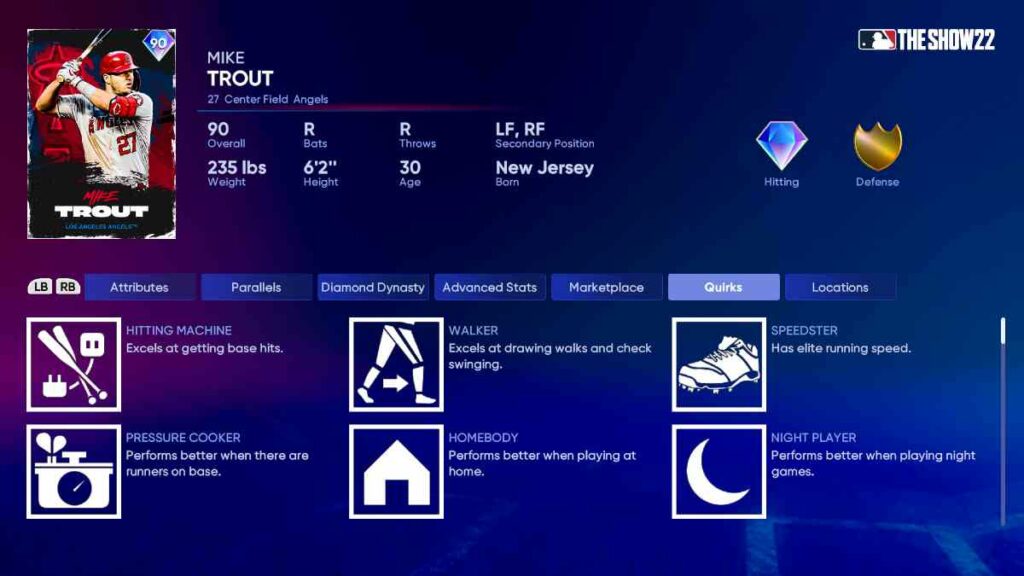 Seager does not provide a lot of speed, but his contact hitting is great for an early batting order spot. Seager is a good choice if you want all-around batting ability with amazing discipline and vision.
NL West Pack
The NL West pack contains two great players depending on if you need a pitcher or a position player. The best players in this pack are CF Cody Bellinger or SP Logan Webb. Bellinger is one of the best fielding players in all of the packs and can be a great addition to the outfield. His Cannon and Quick Reflexes quirks can make fielding much easier.
Webb brings great stamina and an array of pitches like the Sinker, 4-Seam FB, and the Cutter. His 99 Break rating makes all these pitches very tricky with a lot of movement.
AL East Pack
The best player in the AL East pack is CF Cedric Mullins. His speed in the outfield and base running threat make him a great player for most situations. He has very powerful quirks, including Thief, Bunt Master, First-Pitch Hitter, and Hitting Machine. The first AL East pack is a random one of the five AL East players, but later on, at Level 23 of the program, you will receive an AL East choice pack.
NL East Pack
The NL East Pack is stacked with talented players in a variety of positions. This pack's best player depends on what position you may need, but 2B Jazz Chisholm or CF Ronald Acuna Jr. provide the most upside with speed, fielding, and hitting. C JT Realmuto is a good player to have since catchers are pretty rare in Diamond Dynasty, and he excels at picking off runners.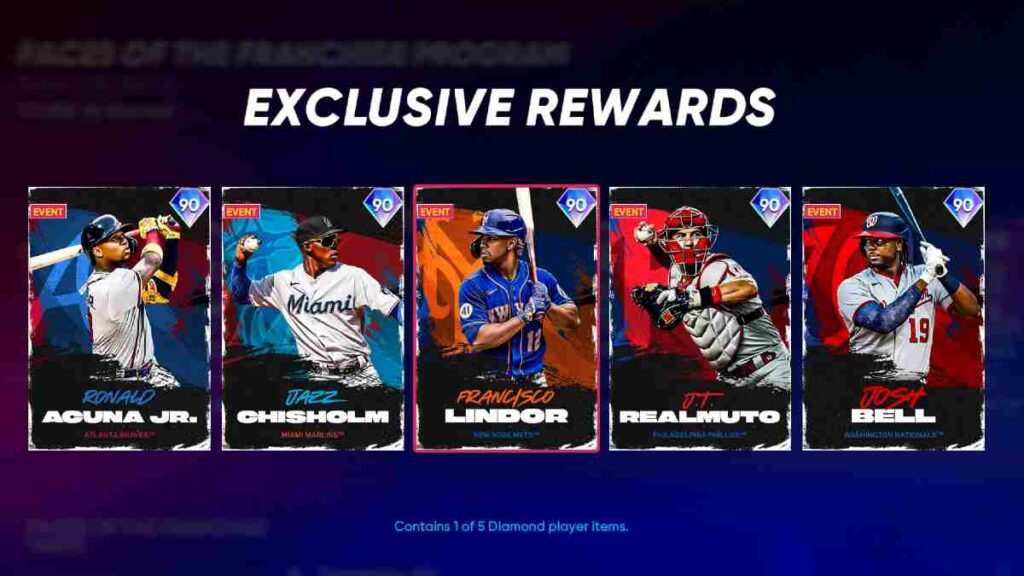 AL Central Pack
The AL Central pack's best player is SP Casey Mize, who has an incredible Sinker and Splitter. Mize can also pitch an entire game with 96 stamina and the Workhorse quirk. There are a lot of great pitchers in Diamond Dynasty, but you will probably want to add Mize to your lineup if you have the chance.
NL Central Pack
The NL Central Pack has a few players that can make a good addition to any lineup. 1B Joey Votto can swing for the fences but is lacking in speed. Another good option is 2B Tommy Edman, who has incredible fielding, great speed, and decent power. By the time you get an NL Central pack, you most likely have a CF from the previous packs, so it is a good idea to grab an infielder or pitcher with this one.
The Faces of the Franchise players can be pulled from the packs above but can also be purchased from auctions in the marketplace.
For more MLB: The Show 22 guides, check out How to get Jackie Robinson in MLB: The Show 22 on GameTips.PRO.