Steelrising is a soulslike set in France in 1879. In this alternative timeline, you play as Aegis, a sentient automate. Aegis has several tools and weapons at her disposal. These weapons aren't all created equal; knowing which weapons to use is essential. Here are the best early-game weapon locations in Steelrising.
Best Power Weapon: Fire Chain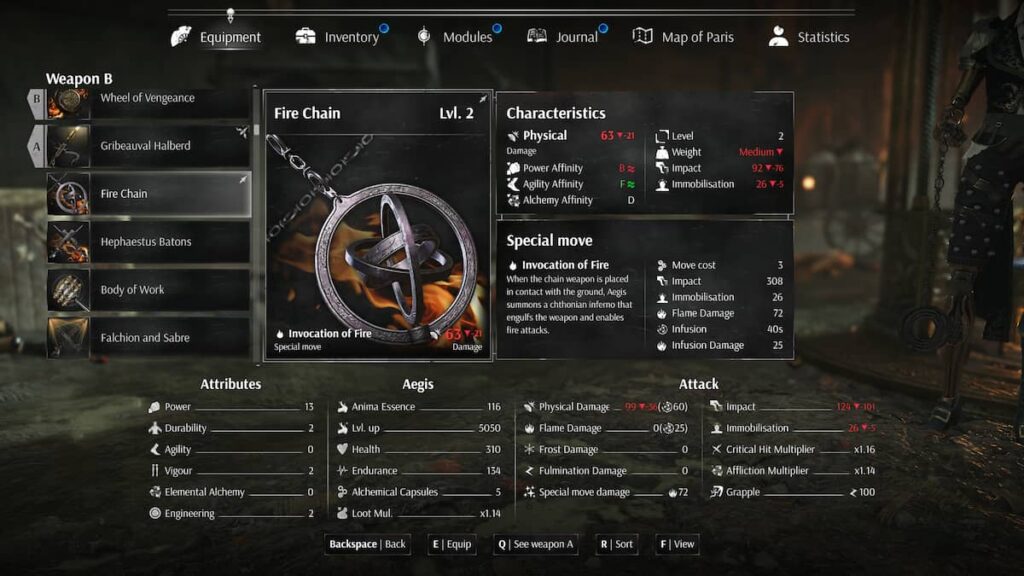 The Fire Chain is one of the best Power affinity weapons available early in the game. The Fire Chain scales primarily with Power and Alchemy and is an excellent medium-weight weapon. The Invocation of Fire Special move slams the chain into the ground making heavy impact and infusing the chain with fire for a limited time.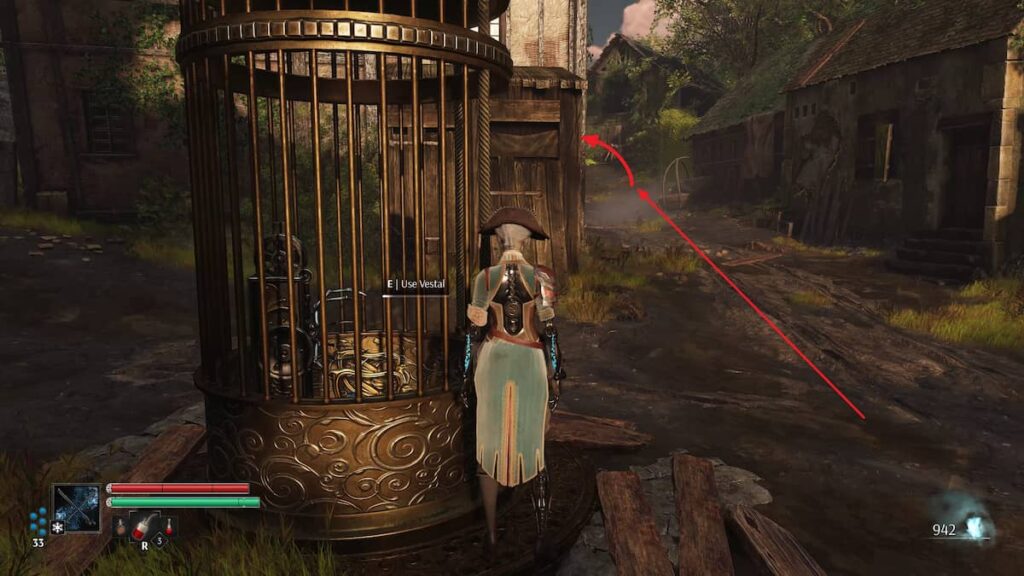 Fire Chain is located in Les Invalides near the first Vestal. Head up the immediate path and through the two pillars to the graveyard. Follow the cemetery around the church until you exit the stone fence and turn left. You will see two Jaguars and an Assualt Acolyte Automat guarding a chest. The weapon is in the chest.
Best Agility Weapon: Falchion and Sabre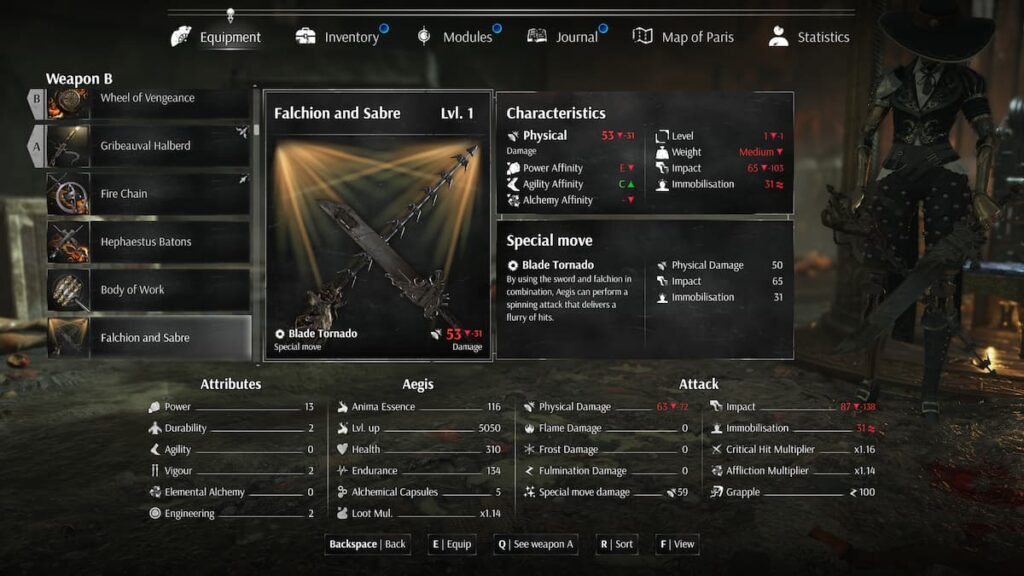 The Falchion and Sabre dual sword is the best early game choice for an Agility build. This weapon scales primarily with Agility and has high immobilization allowing you to immobilize your targets to follow up with critical hits. The Blade Tornado Special move makes Aegis perform a spinning attack that delivers a flurry of hits.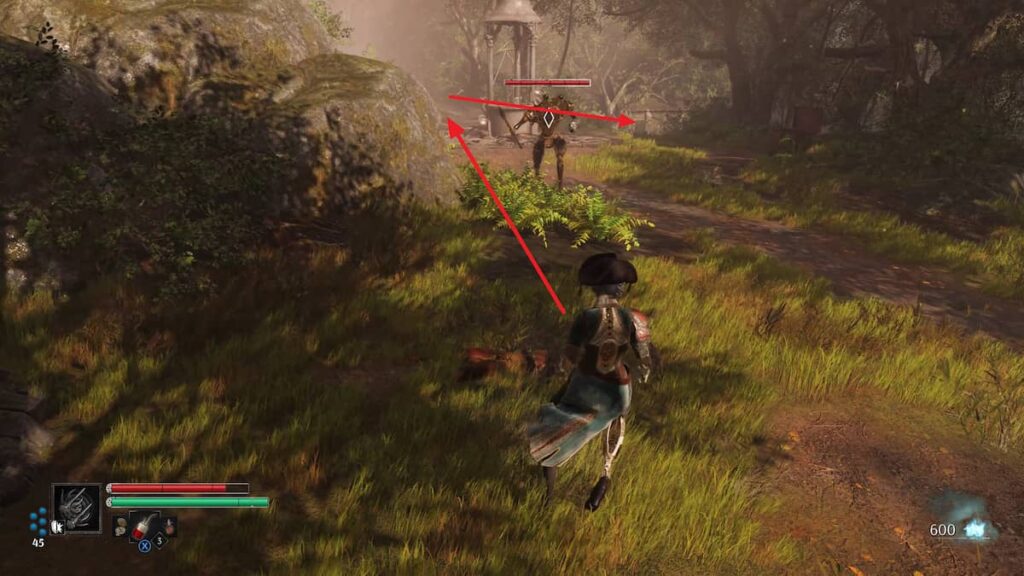 Falchion and Sabre can be found in the Forest in Saint Cloud before fighting the Unstable Lightning Ram mini-boss. From the Well, you will need to pass the Well and turn right until you reach a small building on the left. The weapon is found in a chest in this building. 
Best Elemental Alchemy Weapon: Hephaestus Batons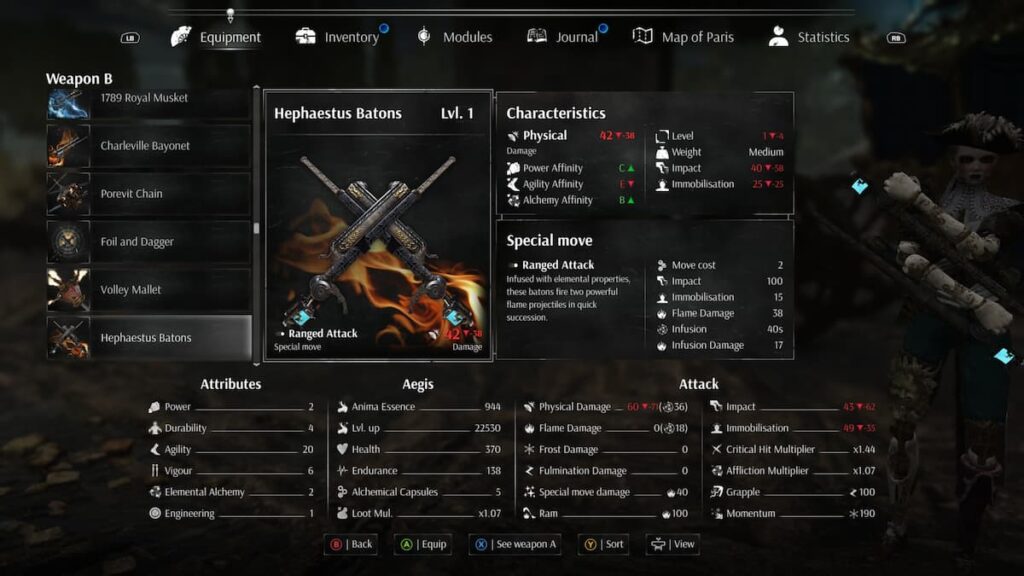 The Hephaestus Batons are an excellent option for any Alchemy-focused build. The Hephaestus Batons scales primarily with Alchemy and power with quick rapid attack combos. The Ranged Attack Special move with shoot flame projectiles at your targets while also infusing the batons with fire for a limited time.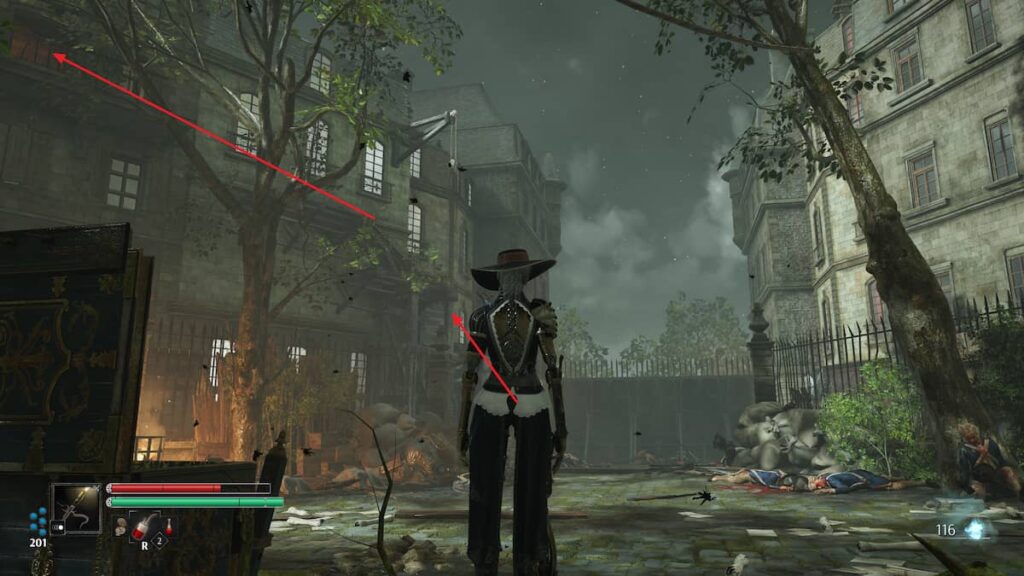 This weapon is found in Place Dauphine in La Cité immediately after defeating the Unstable Butcher mini-boss. Facing away from the chest in the center of the arena, you will see a small wooden walkway on the walls. Climb up from here and enter the open room. This room contains the chest with the Hephaestus Batons.
For more Steelrising guides, check out How to upgrade your Oil Burette (Healing Potion) in Steelrising? on GameTips.PRO.