Garena Free Fire currently has around 45 unique characters that players can unlock to use in every match. Some of these characters are inspired by iconic figures all across the globe, and players will need to know the best ones to use to stay ahead in the current meta. Every update tweaks certain aspects of specific characters, and this facilitates a new meta in the game. The following five characters are currently the best to use in Garena Free Fire:
Chrono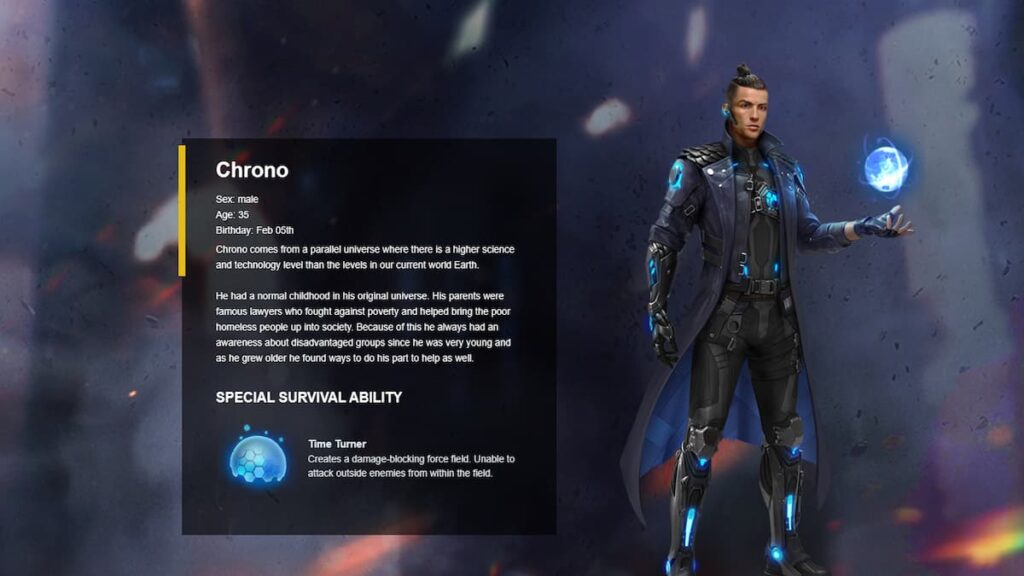 Chrono is a time-traveling bounty hunter from a parallel universe equipped with a force field shield. This character's design was inspired by iconic soccer star Cristiano Ronaldo. 
His Time Turner shield can tank up to 600 damage, and the character gets a 10% movement speed boost that has a 50-second cooldown. Chrono is perhaps the best character in Free Fire right now because of his unique ability to protect teammates from damage. 
Clu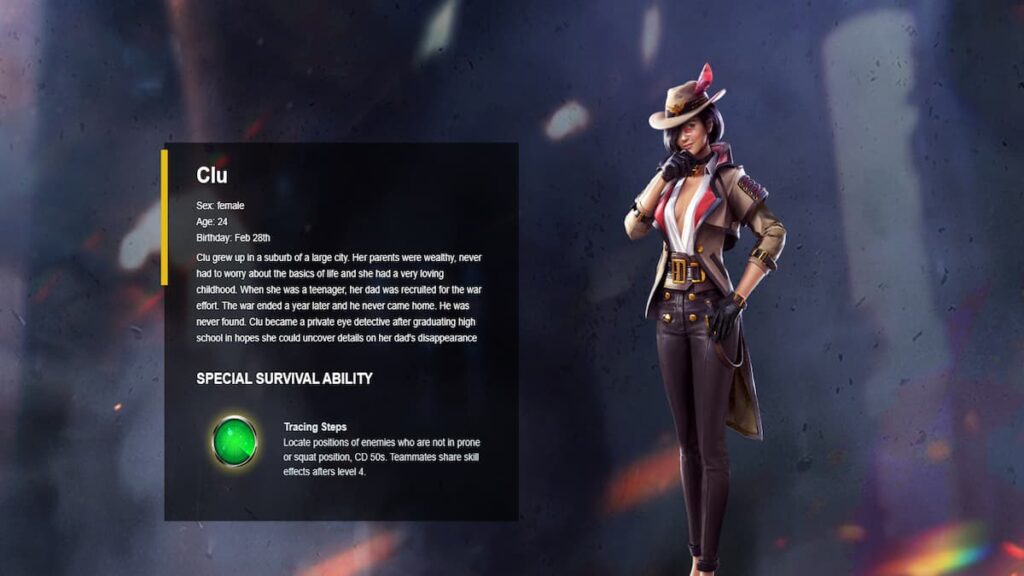 Clu is simply known as the modern-day private detective in the game, and her abilities allow players to locate opponents briefly. Clu's special survival ability is Tracing Step, and this locates enemies who are not in prone or squat positions within a 50m radius. 
The 75-second cooldown on her ability gives Clu's team enough time to pick and choose their fights after scanning an area for enemies. Players can use Clu by pairing up with other recon characters to get the most out of recon abilities.
Alvaro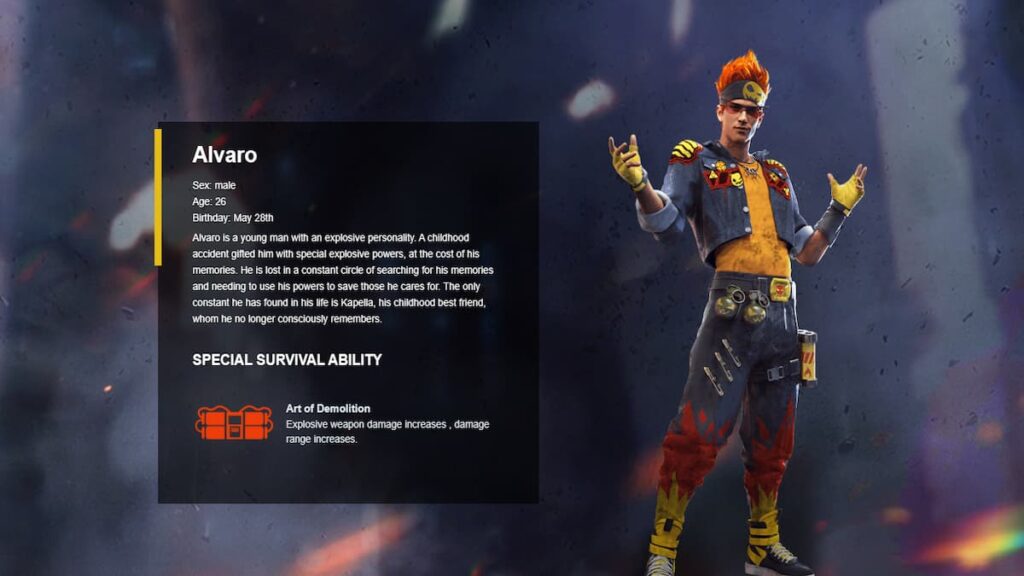 Alvaro is the demolition expert of Free Fire and is the best choice for players who love grenades, launchers, and explosives. Alvaro's abilities increase explosive damage by 10%, and the damage range is increased by 7%. 
His special survival skill, Art Of Demolition stands as one of the strongest abilities in team gameplay. Players can level up Alvaro's abilities by collecting Memory Fragments, similar to all other characters in Free Fire.
Jota
If you're looking for a character who recovers HP after damaging opponents, then Jota is the perfect fit. His Sustained Raid special survival ability allows players to regain a small amount of HP after shooting an enemy. 
This ability becomes overpowered especially when players are outnumbered. Essentially, you can isolate 1v1s and gain health by knocking the opponents. This will force opposing squads to revive or heal, giving players enough time to relocate or finish them off.
Kelly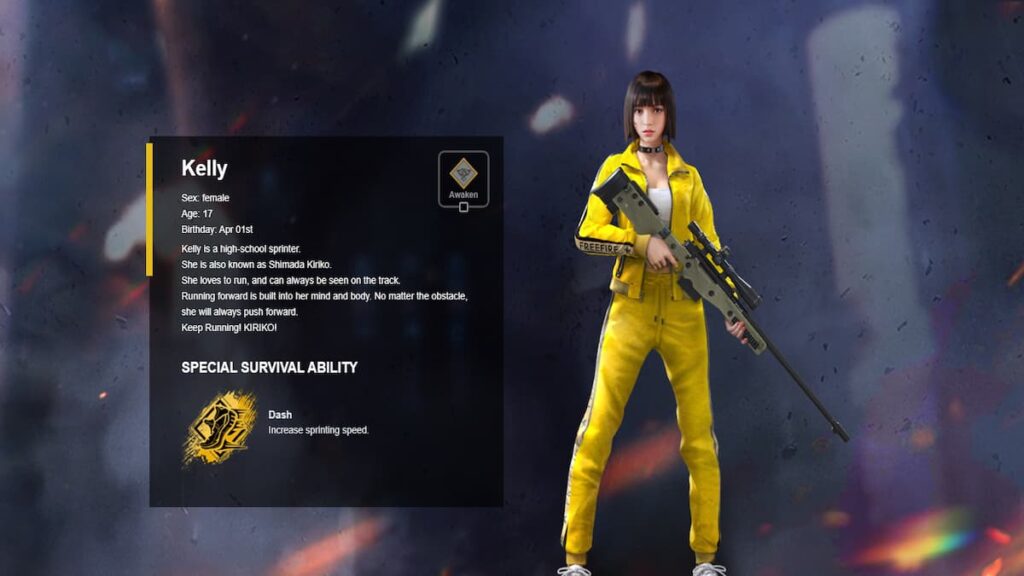 Kelly is the speedster of Garena Free Fire, and her abilities allow players to always stay a step ahead. Players can increase their sprinting speed by up to 6% by collecting all of Kelly's Memory Fragments and upgrading her special survival ability Dash to level 6.
This character is designed to quickly move in and out of firefights, giving her team time to position themselves strategically. Although Kelly is a brilliant offensive character, she needs other support and recon characters to follow up after her attacks.
Wondering how to get the best codes for Free Fire? Check out Garena Free Fire Codes (March 2022) on GameTips.PRO.