Pokémon Scarlet and Violet are the latest installments in the Pokémon franchise. They take place in a completely new region separate from the ones before. Included in these titles are a number of new gameplay additions as well as returning mechanics. This may leave you wondering if Pokémon Gyms will be back in Pokémon Scarlet and Violet.
Pokémon Gyms have always been a staple of the series. In fact, many of the installments focus on challenging Gyms and becoming the best trainer in the region. However, the last few titles have strayed away from gyms in lieu of different ideas.
Will Pokémon Gyms return in Pokémon Scarlet and Violet?
The latest trailer points to yes. At 1:56, you'll see what looks like a classic Pokémon Gym as well as several other themed Gym fields. The themed areas appear to be a Ground-type arena with a tower emerging from it and a Fire-type arena with flags decorating it.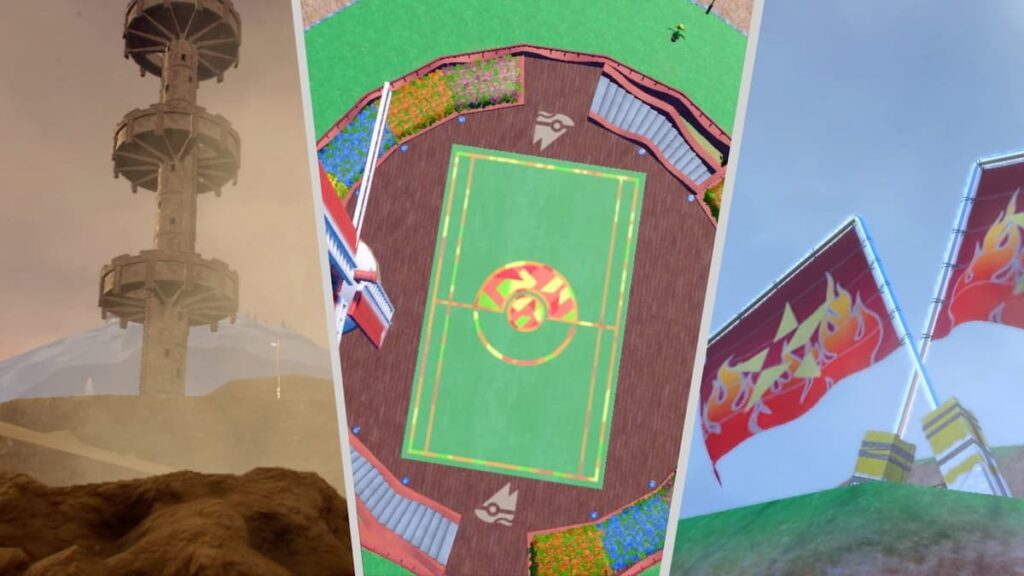 The official website does not say anything explicitly about Pokémon Gyms, but it does talk about your goal of becoming a better Pokémon trainer. This could be a nod at Pokémon Gyms making their return, since Pokémon Legends: Arceus did not include them at all. If you're looking forward to fighting against Gym leaders and collecting badges once again, this Spanish-inspired installment of Pokémon might fill that need.
For more information on Pokémon, check out Will Pokémon Scarlet and Violet support Pokémon Home? and Who is Nemona in Pokémon Scarlet and Violet? on GameTips.PRO.