Anime Warriors is an epic anime game on Roblox that combines all of the best characters and anime series to create a fun and challenging experience. Players can collect all their favorite characters and utilize their various abilities in wave battles and boss fights. Each character has its own abilities that can increase as you use them, feed them, and equip relics. Relics, or artifacts as they were called in previous versions of the game, can be equipped onto characters to give boosts during PVE battles. Here is how you can equip them and what they can do to make you more powerful.
How to equip relics in Anime Warriors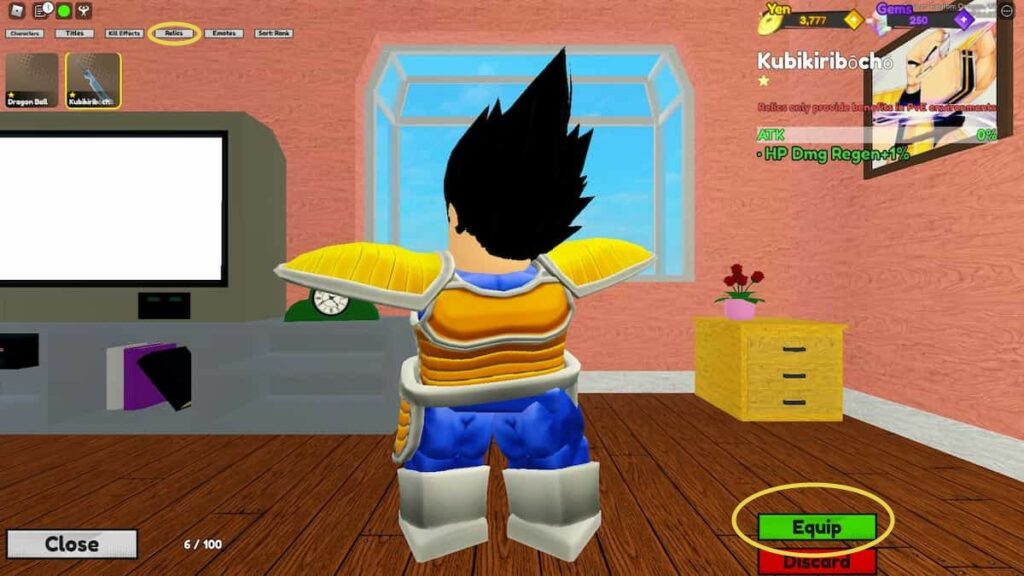 Once you collect a relic, you can find it listed in your inventory and available to equip your characters. To do this, press the Inventory button on the left corner of the screen. Then in small tiles toward the top left of your screen, there will be a Relics button. Click here to see a list of all your relics. You can press on one to view its name and stats on the right-hand side and then press the green Equip button to bind it to your current character. Note, however, that once you bind it to a character, only that character will be able to use it. So be careful who you decide to equip it to.
How to see relics on your character
You will be able to see your equipped relics on your character by enabling their visibility in the settings menu. The Settings menu is on the screen's right side as an icon of gears. Press this button and scroll down till you see Relics Visible In-Game, and check the white box to enable. This will allow you to see your characters' relics, usually floating objects around them.
What do relics do in Anime Warriors?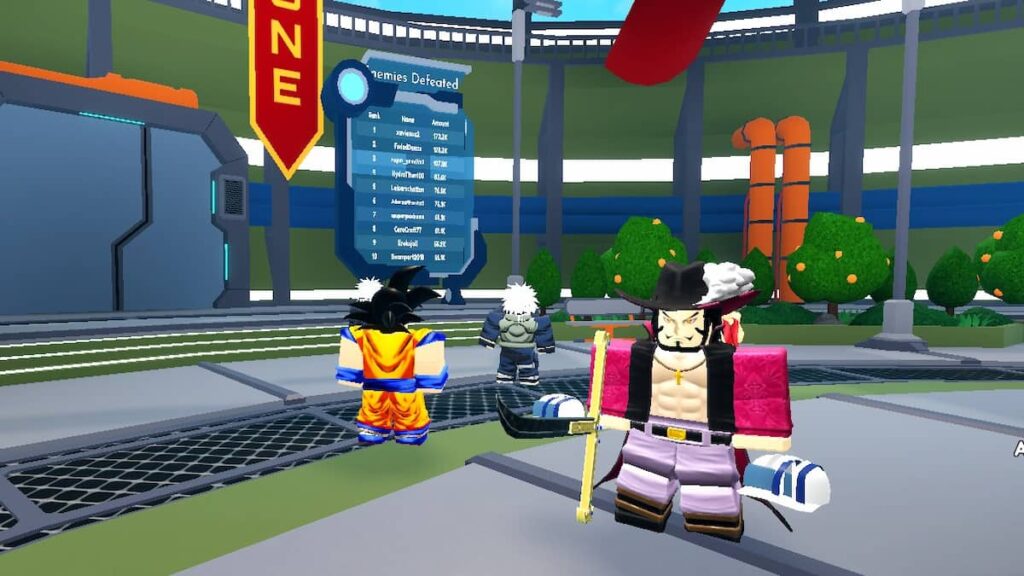 Relics provide characters with specific boosts and passive special abilities. They can range from increased health, damage, or unique skills that allow your character to heal or trigger explosions or attacks on enemies after death. Greater rarity relics can be collected from more dangerous levels and bosses and have better stats than those from lower levels. They can greatly assist in your battles and make your characters even more powerful.
This is how you can equip relics and what they do to help you in Anime Warriors. Let us know in the comments below what relics you have been able to collect!
Looking for more GameTips.PRO Anime Warriors content? Check out our guides on How to quickly level up your characters in Anime Warriors or What is the Pity System in Roblox Anime Warriors, and how does it work?