Vampire: The Masquerade – Bloodhunt features a variety of weapons, which are available in different rarities in matches. These weapons are divided into two main categories—Ranged and Melee weapons. Players can obtain these essential combat tools by looting and from dead enemy players. Here's a list of every weapon in Bloodhunt.
Table of Contents
Ranged Weapons
Sniper and Marksman Rifles
Ranged Weapons
Assault Rifles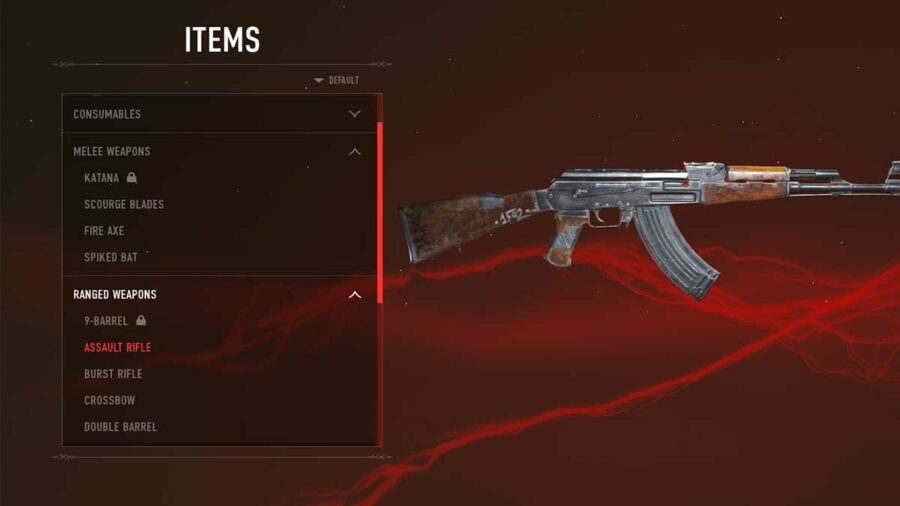 Assault Rifle – The well-known, fully automatic AK-47. Effective in mid-long range.
Burst Rifle – Three-round burst firing rifle that is effective over long range.
Submachine Guns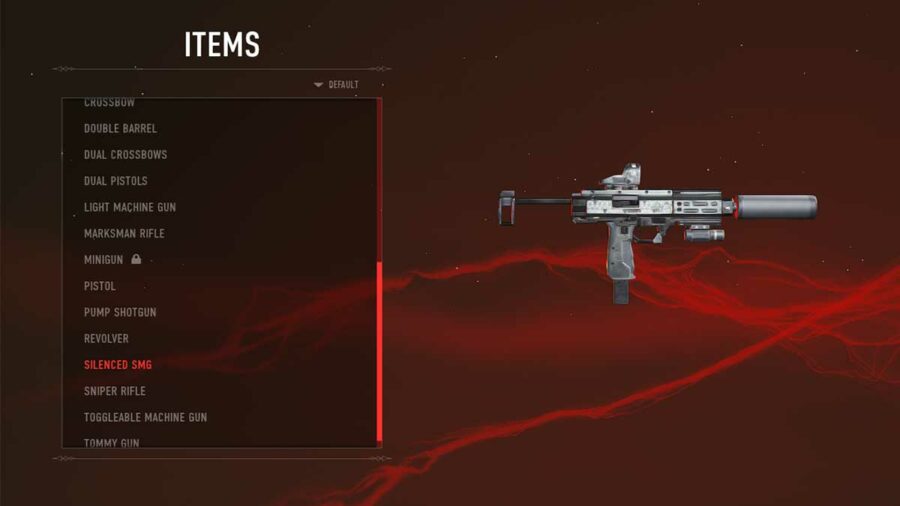 Silenced SMG – Fast firing weapon for close-mid range. It comes with a pre-equipped silencer.
Tommy Gun – A close-range with high ammo capacity.
Light Machine Guns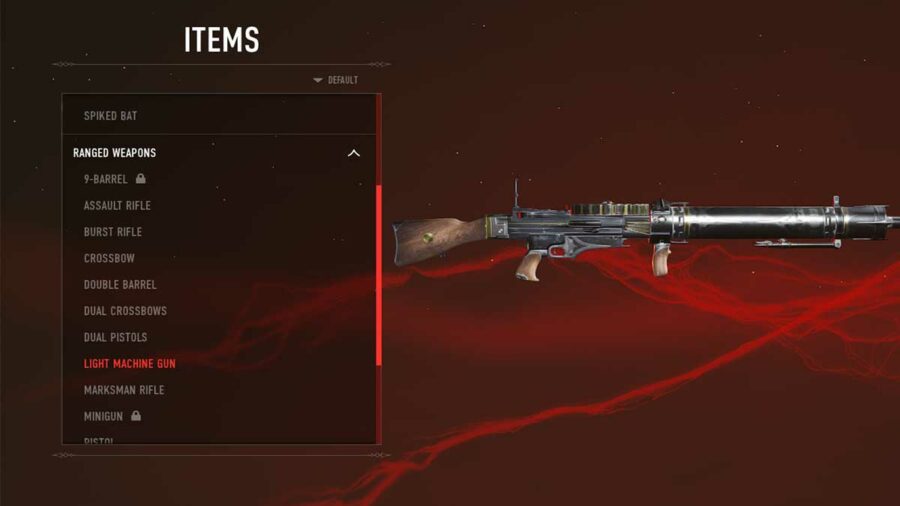 Light Machine Gun – A WW1 era mid-range LMG.
Toggleable Machine Gun – Allows you to toggle between high and low fire rate modes.
Shotguns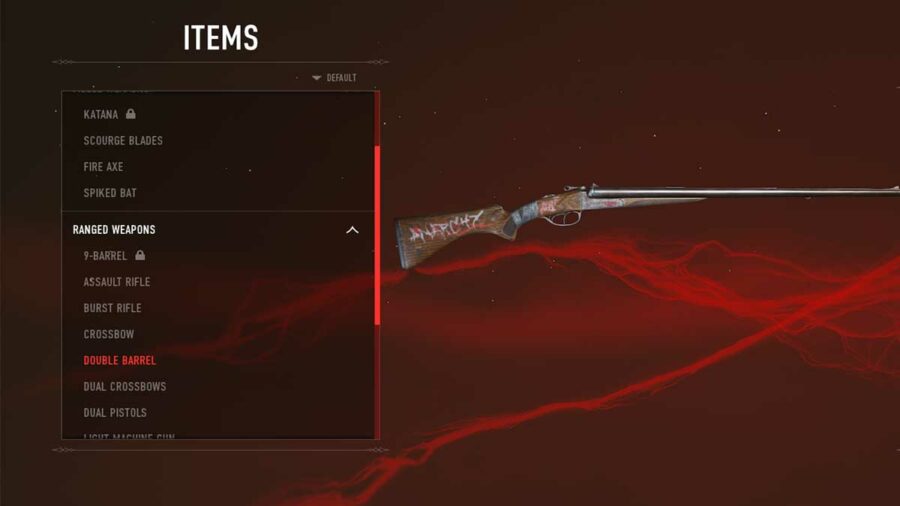 Double Barrel – Semi-auto close range shotgun with a bullets capacity of two.
Pump Shotgun – Fast firing close-mid range shotgun with a higher ammo capacity.
Sniper and Marksman Rifles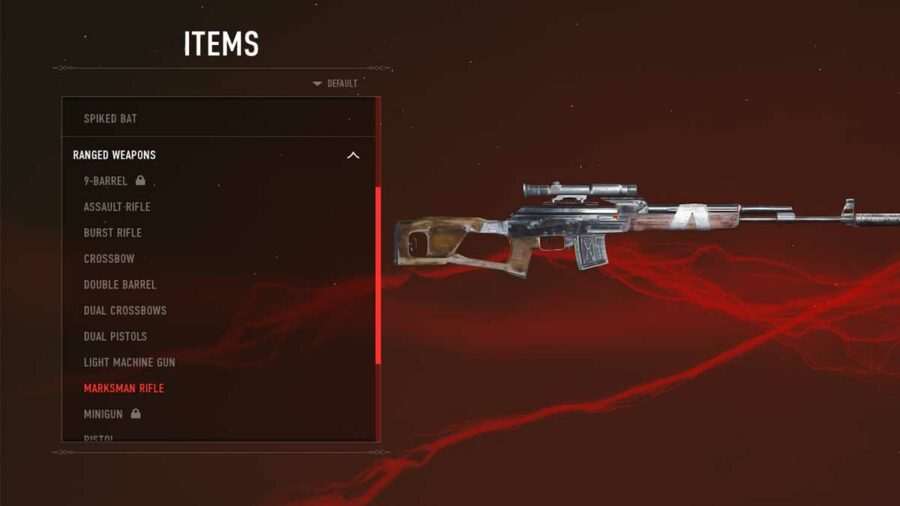 Marksman Rifle – Semi-auto mid-long range rifle with high accuracy.
Sniper Rifle – A high-damage weapon for extreme range.
Handguns
Pistol – You spawn with this close range weapon.
Dual Pistols – A direct upgrade over the regular pistols.
Revolver – High-damage handgun effective over mid-long range.
Special Weapons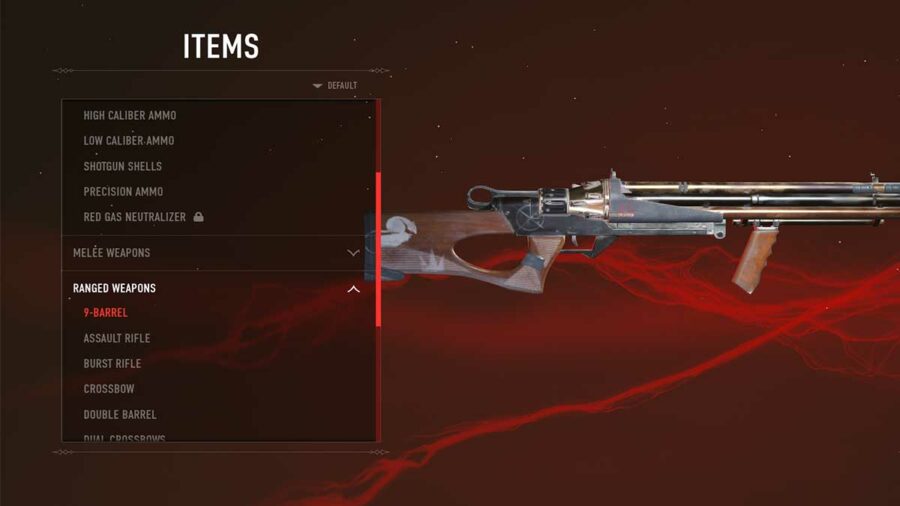 9-Barrel – Hold down trigger to accelerate the fire-rate.
Minigun – High fire rate gatling gun with a large ammo capacity.
Crossbow – Fires projectiles that explode on impact to release a toxic gas cloud.
Dual Crossbows – Dual-wield weapons that fire explosive bolts.
Melee Weapons
Katana
Scourge Blades – Comes with the Lunge Lash ability.
Fire Axe
Spiked Bat
Stay tune to GameTips.PRO for more Vampire: The Masquerade – Bloodhunt content. In the meantime, head over to our article on All Performance Icons in VTM – Bloodhunt, explained.