After completing the Sprouting Seedlings World Quest, you must find 12 Vasmrtis to fill Aranakula's garden. You won't receive a prompt for this objective, but it's a requirement to complete the Varuna Gatha section of the Aranyaka book. Planting the 12 Vasmrtis in Aranakula's garden will also unlock another World Quest to complete the story of the dream nursery.
Where to find all 12 Vasmrtis in Sumeru in Genshin Impact
Vasmrtis can be harvested after completing nursery puzzles scattered all over Sumeru. Reference the image below for the location of all the puzzles. There are 12 in total, and they can be completed in any order. All nurseries are aboveground, so do not use Teleport Waypoints that lead you to underground caves.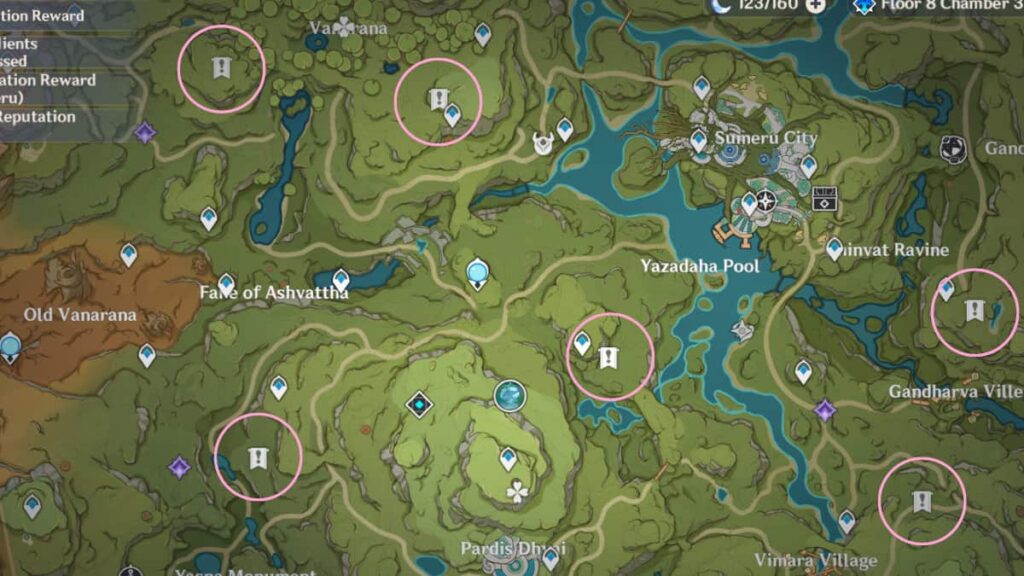 Reference the image above to find six Vasmrtis in the northern half of Sumeru.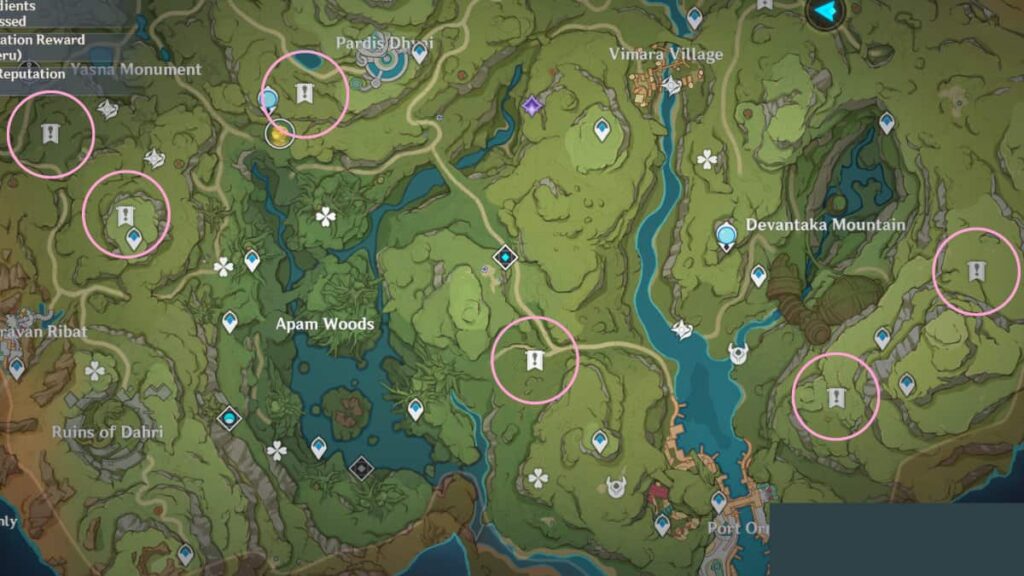 Reference the image above to find six Vasmrtis in the southern half of Sumeru.
How to solve Vasmrti nursery puzzles in Sumeru in Genshin Impact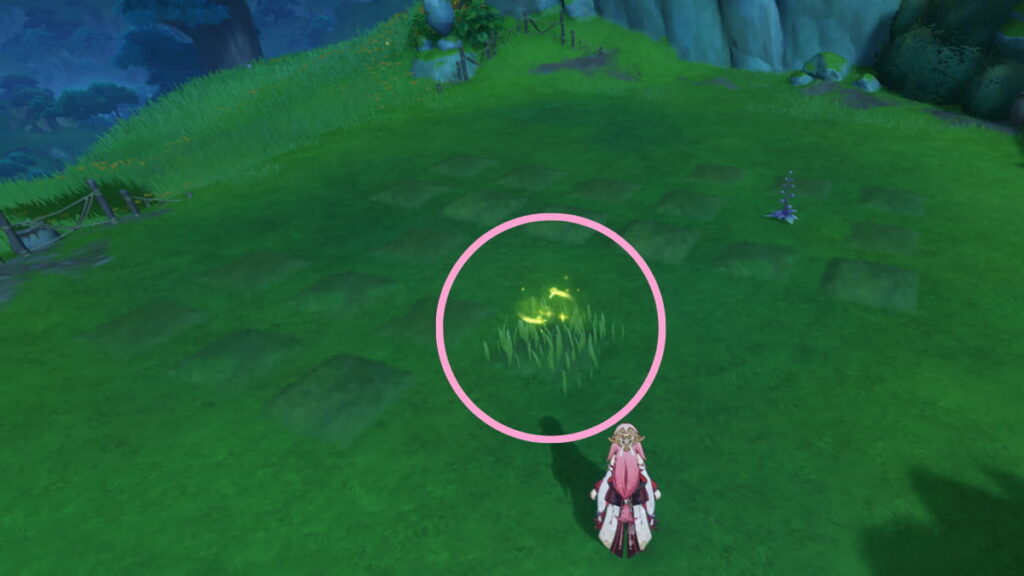 Upon heading to the locations above, you'll encounter a glowing patch of grass. Step on it to prompt some more patches of grass to appear. Your goal is to follow the grassy path until you reach the flower at the end. However, there are some rules you need to follow:
You can only step on patches of grass. Patches without grass don't count.
Upon stepping on a patch of grass, flowers will bloom. As a result, you can only step on each patch of grass once.
Before heading to the flower, you must step on all the glowing patches. These will activate the patches without grass, allowing you to step on them.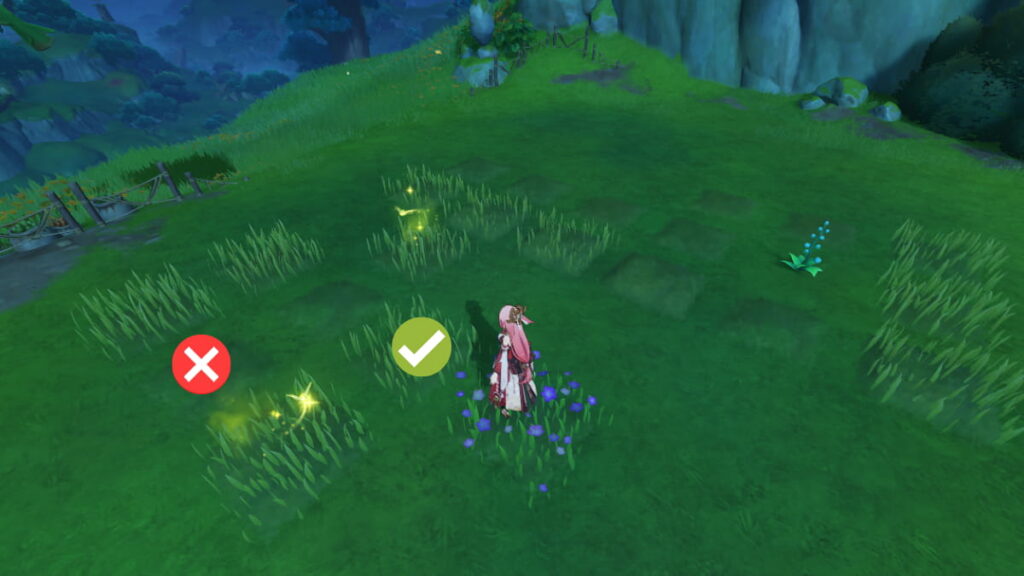 The image above illustrates the difference between the patches with and without grass. Again, you can only step on patches of grass.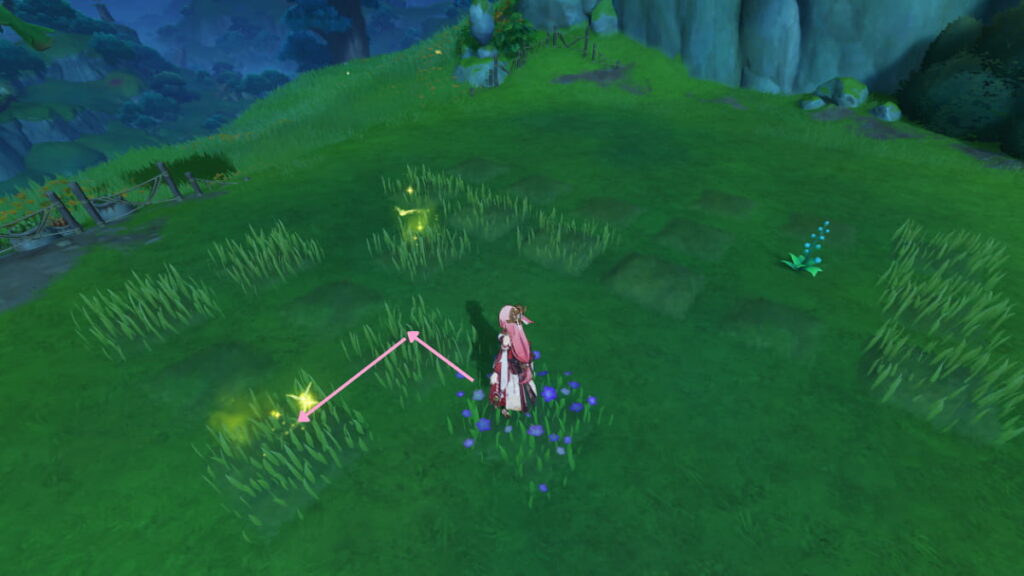 To solve a Vasmrti nursery puzzle, head to the first glowing patch to prompt grass to grow in nearby patches.
You must repeat the same pattern until you eventually reach the flower. Be careful not to step on the same patch twice or the puzzle may reset. You also can't step out of the grassy path or the puzzle may also reset.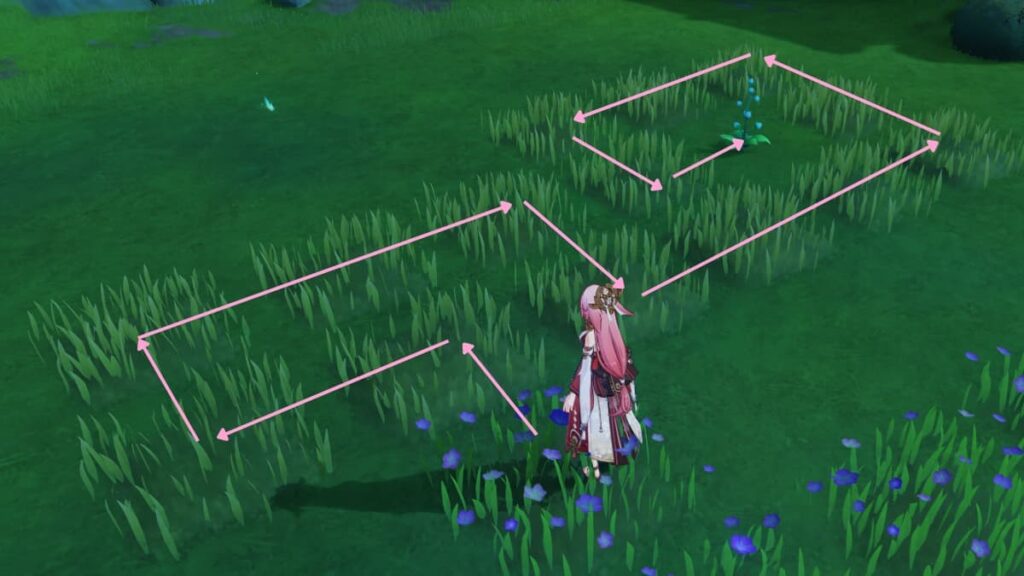 Once you reach the flower, interact with it to Harvest. You'll receive a Vasmrti and a Common Chest reward. Don't worry if you make a mistake at any point in the puzzle, as you can try again as many times as you need.
Check out our Genshin Impact Vimana Agama Dev Delver Chapter World Quest guide – Vimana Agama to complete more quests in the Aranyaka questline.