In Genshin Impact, each region contains 10 Shrine of Depths, which reward the player with 40 primogems, 60 Adventure EXP, 10 regional sigils, and various weapons and artifacts. These shrines are highly sought after, since they can only be unlocked once and provide impressive loot. With the advent of Sumeru, four Shrine of Depths are currently available, with more on the way. Here are all Sumeru Shrine of Depths locations in Genshin Impact.
All Shrine of Depths locations in Sumeru for Genshin Impact
On a hill near Ardravi Valley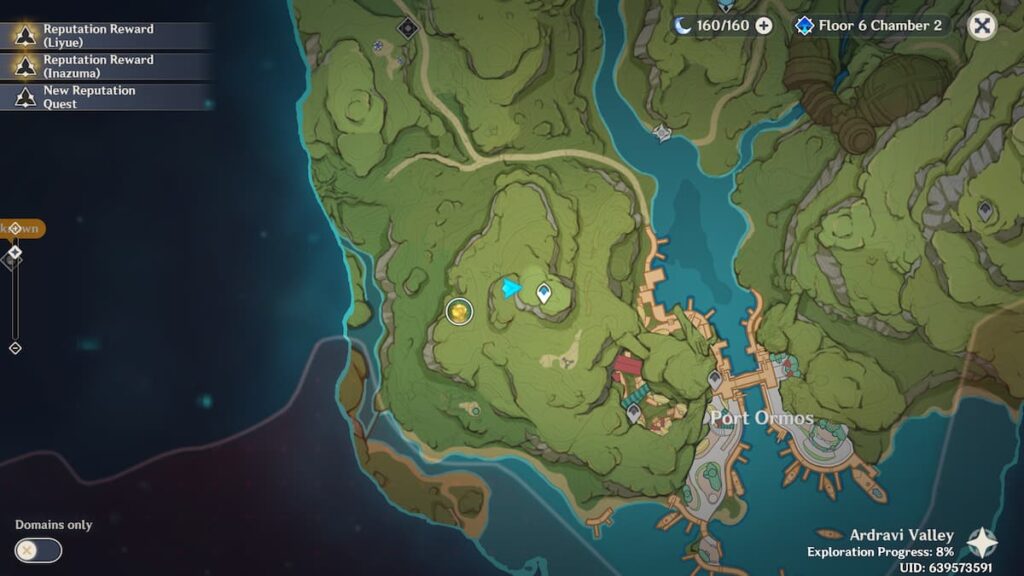 This Shrine of Depths is located directly next to the Teleport Waypoint on the hill that overlooks Port Ormos. To find this shrine, fast travel to the Teleport Waypoint, then walk west. Directly under you, there is a Shrine of Depths, that will be accompanied by a Seelie if you have just discovered it for the first time.
On a ridge above Chatrakam Cave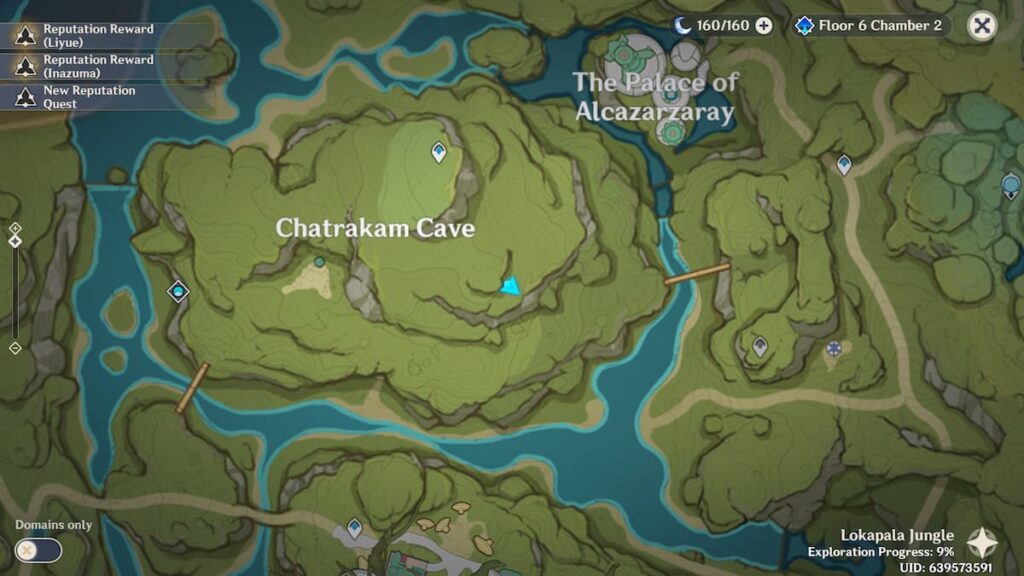 This Shrine of Depths is near the Teleport Waypoint on the peak of the Chatrakam Cave area, located in the Lokapala Jungle. To find the shrine, start walking southeast from the Teleport Waypoint, progressing further down the mountain. The shrine is directly under a large tree, accompanied by an Electro Cicin Mage and a Shaggy Sumpter Beast.
East of the Ruins of Dahri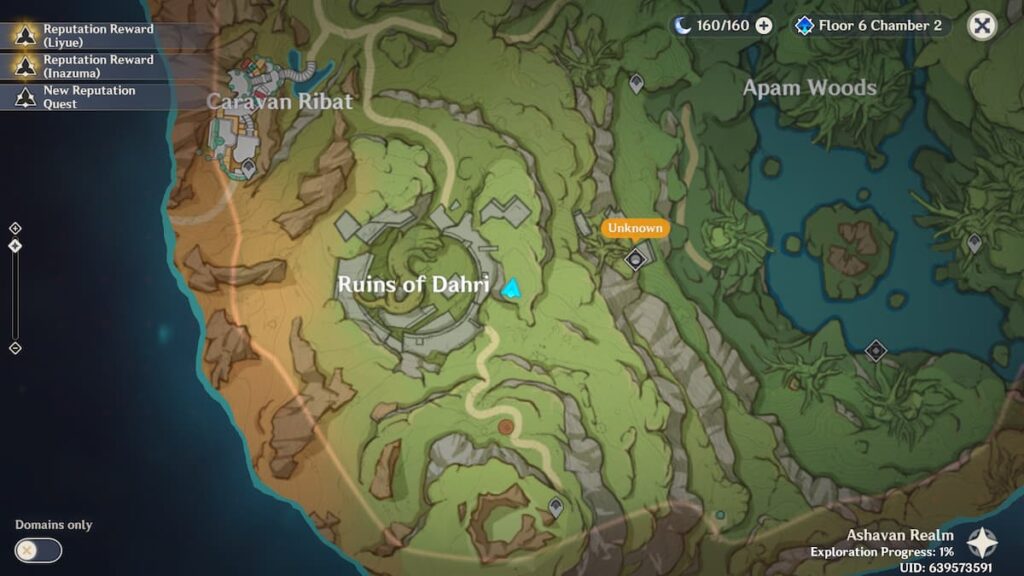 This Shrine of Depths can be found east of the Ruins of Dahri, on a ridge overlooking the area. If you have not discovered the Teleport Waypoints around the area, teleporting to the Ashavan Realm waypoint on the northern hill and walking south can bring you to the Shrine of Depths. This shrine is frequented by a Ruin Drake, so make sure to be careful.
On a Vissudha Field mountain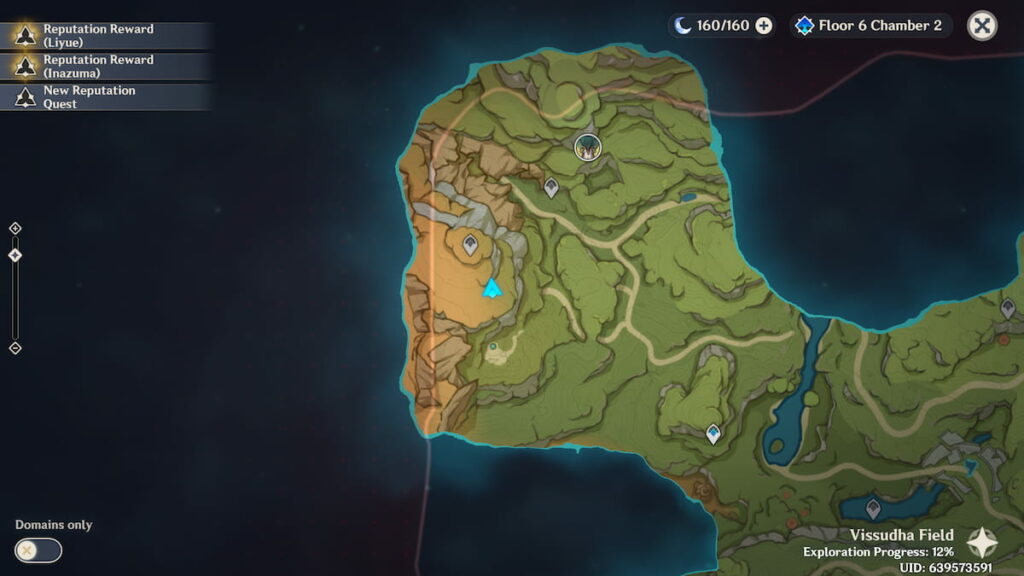 This Shrine of Depths can be found in northwest Sumeru, close to the edge of the playable area. This shrine is underneath a Teleport Waypoint, but if you have not discovered this area yet, the best way to reach it is from the southeast waypoint next to the water basin. Since this shrine is near the top of the mountain, it requires intensive climbing, but there are four-leaf sigils to the north that can assist your climb.
Where do you get Shrine of Depths keys?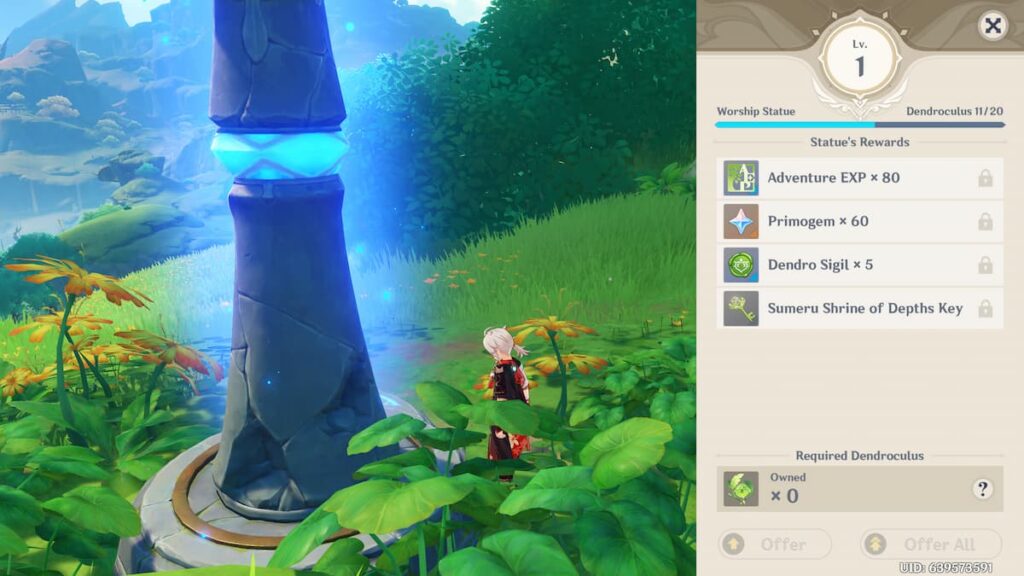 Each region has their own respective keys, so only Sumeru Shrine of Depths keys can open these shrines. These keys are granted from upgrading the Sumeru Statues of the Seven through offering it Dendroculus. While some regions grant keys for completing certain Domains, Sumeru currently only offers keys for upgrading the Statues of the Seven.
For more Genshin Impact articles, come check out Genshin Impact's Sumeru is the game's best new region yet here on GameTips.PRO.