If you're looking to farm Primogems or spice up your Serenitea Pot with new furniture, you should search for Remarkable Chests in Sumeru. These chests grant five primogems and occasionally a furnishing blueprint, and with 39 Remarkable Chests in Sumeru, that's a total of 195 primogems and 18 new furnishings. Here are all Remarkable Chest locations in Sumeru in Genshin Impact.
All Remarkable Chests in Sumeru in Genshin Impact
Where are Remarkable Chests in Sumeru?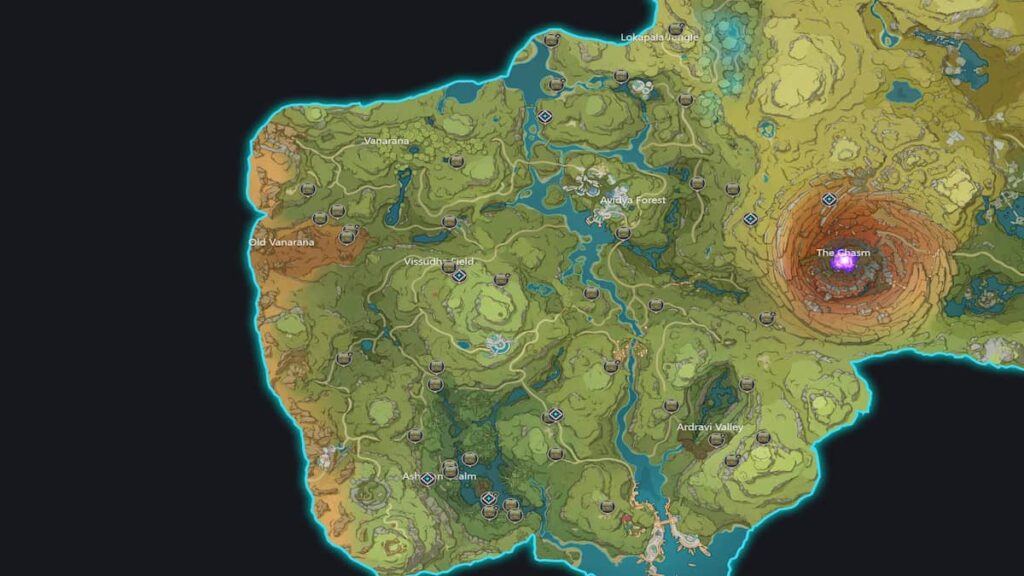 Here are the locations of all Remarkable Chests in Sumeru. A majority of these chests are located in the Apam Woods and Old Vanarana. The chests are often surrounded by groups of enemies, such as Eremite Mercenaries. In order to unlock the chest, you must kill these enemies first. Unlike the other types of chests, these do not drop any weapons or Character EXP materials.
There are 46 Remarkable Chests in Inazuma as well, but no other region contains these chests. The Remarkable Chests are only in a specific area of Inazuma: Tsurumi Island and the small island north of Tsurumi. However, the Remarkable Chests found in Inazuma do not reward the player with five primogems; they only grant a furnishing blueprint. The reasoning for this decision has not been confirmed by HoYoverse.
Which furnishing blueprints do Remarkable Chests drop?
The Remarkable Chests in Sumeru drop a total of 18 furnishing blueprints. These blueprints can be transformed into furnishings with the proper materials and can be activated in a player's Serenitea Pot. Here are all of the furnishing blueprints dropped by Remarkable Chests in Sumeru.
Dazzling Golden Tapestry
Deepwood Dweller's Deliberation
Embodiment of Warfare
Fisherman's Clemency
Fisherman's Craftsmanship
Fisherman's Dealings
Fisherman's Efforts
Fisherman's Preservation Trick
Glorious Emerald Tapestry
Hued Vase: Amber
Jubilant Posture
Plain Vase: Bronze
Plain Vase: Sepia
Plain Vase: Tawny
Steel Stopper
Sweetness in the Shade
The Eremites' Flame of Vigor
The Eremites' Odyssey
For more Genshin Impact guides, come check out All Sumeru Shrine of Depths locations in Genshin Impact here on GameTips.PRO.